Deutsche Bank spent $7 million in bribes, must now pay SEC $120 million
Last week was a tough week. Politicians were interviewed in droves about the events. But one interview, in particular, stood out from the pack. Former Republican Senator Bob Corker gave a speech to CNN that led to a colorful call out from a Twitter user who wanted to know:
What the heck is that behind Bob Corker?
The colorful Twitter user later expanded his line of questioning: "Hi,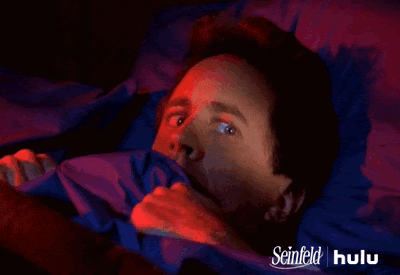 @SenBobCorker, please what is the cursed hell object in the background of your @mitchellreports interview and why is it the thing I see during my sleep paralysis nightmares?"
Luckily, Twitter later figured out what was behind Bob Corker. Turns out it's an art piece by Bruce Chapin titled "Caged Man Sings." Hopefully, this gives everyone some much-needed closure.
Deutsche Bank also closed plenty of deals, by using bribes, to get 'er done. For a while there, everyone was in on it, until the SEC caught wind and shut 'er down.
"According to the SEC's order, Deutsche Bank engaged foreign officials, their relatives, and their associates as third-party intermediaries, business development consultants, and finders to obtain and retain global business…
The order finds that Deutsche Bank lacked sufficient internal accounting controls related to the use and payment of such intermediaries, resulting in approximately $7 million in bribe payments or payments for unknown, undocumented, or unauthorized services…
The order further finds that these payments were inaccurately recorded as legitimate business expenses and involved invoices and documentation falsified by Deutsche Bank employees."
The penalty? Deutsche Bank is required to pay a fine of $120 million to settle the SEC's charges. Bad Bank.
---
🤣 MEME of the day by Beatrice Maldonado 🤣
Have a funny meme? Email your favorite meme here for a chance to be featured in our next Rise&Shred.
---
Brace yourself for ANOTHER awesome year for mortgages
Here's some much-needed good news for our industry!
Goldman Sachs Research economists further increased their forecasts for a U.S. growth rebound.
In an email to clients, they now expect growth of 6.4% this year (vs. a prior forecast of 5.9% and consensus forecast of only 3.9%), boosted by the passage of an estimated $750 billion fiscal stimulus package in February or March.
The positive growth effects of this stimulus will be more lagged than usual, as new virus strains and slow progress on vaccination weigh on the economy—but consumer spending should rebound strongly in the second and third quarters to push growth higher in the back half of the year.
This is great news, especially after Friday's disappointing jobs numbers (NYT paywall). The good news is the mortgage industry is predicted to remain a force of good for the nation's finances.
That's because, US mortgage volumes could top $3 trillion this year as rising competition among lenders and an activist Federal Reserve combine to put further downward pressure on borrowing rates, according to industry executives and analysts.
Rates are poised to fall as a scarcity of inventory pushes home prices up, increasing loan sizes and putting the industry on track to approach the $3
trn level — which has been topped only in 2003 and 2020.
The Mortgage Bankers Association is forecasting lending volumes of $2.75trn in 2021, but Chris Whalen of WhalenGlobal Advisors also thinks that figure is too conservative. "I think we'll easily do $3trn to $4trn in new loans next year," he said.
4trn?!?!? That's as big as 2020!!!
---
🔥 Market Update 🔥 
With Movement Mortgage
---
Homepoint files for IPO
Despite the job numbers, the stock market closed on a high Friday. Maybe that's why there is a rush to file so many Initial Public Offerings. Taken into account a strong stock market, GDP growth, and a projection of up to $4trn in mortgages to close this year, this is as easy as raising money gets.
Following in the footsteps of Rocket, UWM and others, Home Point Capital Inc., the parent entity of Homepoint, announced that it publicly filed a registration statement with the SEC for a proposed IPO.
Home Point Capital has applied to list its common stock on the NASDAQ Global Select Market under the ticker symbol "HMPT."
Founded in 2015 and headquartered in Ann Arbor, Michigan, Homepoint works closely with a nationwide network of more than 5,500 mortgage broker and correspondent partners with deep knowledge and expertise about the communities and customers they serve.
Today, Homepoint is the nation's third-largest wholesale mortgage lender and the 10th-largest non-bank mortgage lender.
---
Spread the Rise&Shred ❤️ and share with a friend