Here's why CoStar is making a renewed effort to buy CoreLogic
Yesterday's Rise&Shred discussed the waning interest of stock investors in the mortgage market. While that trend may be fleeting, CoStar's renewed interest in buying CoreLogic is very strong and a vote of strength in the market — just like the recent Western Alliance Bancorporation purchase of AmeriHome Mortgage Company.
For the record, CoreLogic tentatively accepted a $6 billion bid from private-equity firms Stone Point Capital LLC and Insight Partners, before CoStar made another, counteroffer for around $6.9 billion.
But what is the real reason for CoStar's play for CoreLogic? Peter Grant at the Wall Street Journal has a pretty good idea (metered paywall).
"If CoStar prevails, the Washington, D.C.-based data giant plans to use CoreLogic to challenge Zillow Group Inc. for
 dominance of the multibillion-dollar online home-sales marketplace," Grant writes. "CoStar last year made its first push into the home-sales market by buying Homesnap Inc. for $250 million."
[Related Read: Redfin, CoreLogic and CoStar's love triangle]
Grant does not give a direct source for this claim: that CoreLogic is coming for Zillow,  but it is an interesting prospect. 
"With housing white-hot, there's inevitably going to be more demand for data: everything from for-sale housing, to residential development, and even single-family rental homes," said Ryan Tomasello, an analyst at Keefe, Bruyette & Woods in the article.
CoreLogic is weighing CoStar's competing offer and a decision is expected as early as this week.
---
🤣 MEME of the day by Ryan Nash 🤣
Have a funny meme? Email your favorite meme here for a chance to be featured in our next Rise&Shred.
---
The best mortgage lenders get the fewest complaints, and don't use brokers?
So many people are moving house that IKEA is now offering instructions on how to take apart its self-assembled furniture. And we all know there's only one way to put together a piece of IKEA furniture; You need to follow the steps to the letter. No doubt taking it apart will be as much fun as building it, right?
Unlike IKEA furniture, there are many ways to make a list. At Rise&Shred we have a lot of fun pouring over lists and determining their overall worth. Time is currently enjoying a sponsorship relationship with NextAdvisor and the content they've been putting out there is pretty entertaining.
And true to form comes their Best Mortgage Lenders list:
loanDepot

Fairway

Movement

PrimeLending

Finance of America
INTERESTING, RIGHT? —> Ed Note: We, in no way, want to take away the accomplishments of these Top 5 lenders.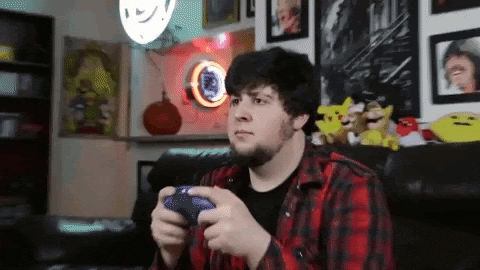 They ARE awesome. But. We have questions.
First, what, no Quicken? Also, United Wholesale isn't even in the Top 5. What kind of list is this? What gives?
Funny you should ask, as the criteria was fairly straightforward; they picked the Top 5 lenders on the basis of who has the fewest customer complaints.
But first, they pulled the top 20 lenders from the 2019 Scotmans Guide Top Overall Volume list, which is curious in that Quicken is NOT on the list by volume. UWM is, however, but NextAdvisor states: "We narrowed down the list by requiring that 80%+ of the lender's business comprise retail mortgages, which are issued directly to consumers," so boo-hoo for UWM. And for that matter, why the anti-broker sentiment? Seems random to declare direct-to-consumer lending part of the "best" type of lending. Simply unfair.
Yet, it still gets even better.
"In addition, our top lenders had to operate in 40 states or more and have a top A+ rating from the Better Business Bureau," the criteria states, without stopping there.
"Finally, we reviewed the number of complaints filed against each lender with the Consumer Financial Protection Bureau in 2019," the list explains. 
So that explains the list but doesn't explain why it considers direct-to-consumer a superior experience for the borrower. By its own admission: "The biggest mortgage lenders have hundreds of locations and are staffed by thousands of loan originators. So within the same lender, you could have a wildly different experience depending on the individual loan officer you work with."
That variation in customer experience doesn't sound like very robust criteria to us, how about you?
---
🔥 SOS and Your Audience – Focus on What Matters 🔥 
With Josh Pitts
---
Study: Federal housing moratoria saved countless lives
First came COVID-19. Then came lockdowns. And then the economy collapsed. The Federal Government stepped in with a sizable rescue, the first of many, which included foreclosure and eviction moratoria. 
As it turns out, that rescue saved more than homes, it probably saved countless lives as well.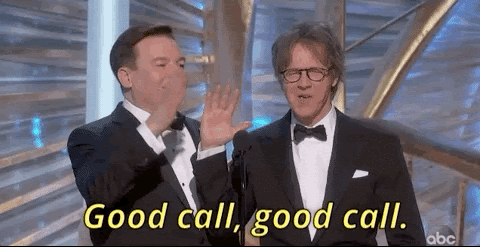 A new study from the National Bureau of Economic Research ran simulations that focused on what the current data tells us about preventing evictions and forbidding the cutoff of utilities on the current population of renters.
They found that eviction and/or utility disconnections reduce a person's ability to abide by social distancing orders and comply with hygiene recommendations, therefore raising the risk of COVID-19 spreading.
Furthermore, the current Federal moratoria helped reduce COVID-19 infections by 3.8% and reduce deaths by 11%.
And if the government would have started the federal aid sooner, more lives could have been saved.
"Our simulations show that implementing these policies across all counties from the beginning of the pandemic could have prevented 395 additional infections and 52 additional deaths in the average county," the researcher concluded.
Hindsight is 20/20 though, isn't it?
---
Spread the Rise&Shred ❤️ and share with a friend