Bidding wars cool down as pandemic homebuying fury dies down
In September, 58.9% of home offers written by Redfin agents faced competition—a record low for 2021. 
That's down from a revised rate of 60.8% in August and a peak of 74.3% in April. September marked the fifth-straight month of declines, putting the bidding-war rate on par with the level seen a year earlier (58.3%).
The housing market has been cooling due to a typical seasonal slowdown, which has helped ease competition, but homes are still selling faster than usual for this time of year.  
This demand is largely fueled by an ongoing shortage of homes for sale. 
New listings fell 9% year over year in September and the typical home that sold went under contract in 18 days–more than a week faster than a year earlier.
"Buyers also aren't having to offer as much above the asking price as they were in the spring when competition in the housing market was peaking. As mortgage rates continue to rise, we can expect bidding wars to keep slowing."
---
🤣 MEME of the day by Kevin MacKinnon 🤣
Have a funny meme? Email your favorite meme here for a chance to be featured in our next Rise&Shred.
---
And here's why the market is cooling: Fannie Mae
Homebuyers aren't encountering bidding wars to purchase homes now for a good reason. 
Even buyers with larger budgets are struggling to find properties in the current market. 
Low mortgage rates have been the one saving grace in today's housing market. 
Though rates have ticked upward recently, they're still sitting at very competitive levels, historically speaking. Those low mortgage rates are helping to offset higher home prices.
But mortgage giant Fannie Mae has some bad news for prospective buyers. 
In its most recent forecast, it expects home prices to continue rising in 2022. Making matters worse, it also expects mortgage rates to climb.
---
🔥 Partnerships & Loan Officer Success 🔥
With Josh Pitts, Joe Welu, & Brian Vieaux
---
Goldman Sachs: Housing supply will persist, maybe forever, probably
The scarcity of properties that plagued the housing market long before Covid-19 struck the U.S. likely will outlast other pandemic shortages, according to Goldman Sachs economists. 
While the supply-chain disruptions impacting the availability of appliances, used cars and computer chips will ease as the pandemic ebbs, real estate won't be so lucky, the report said.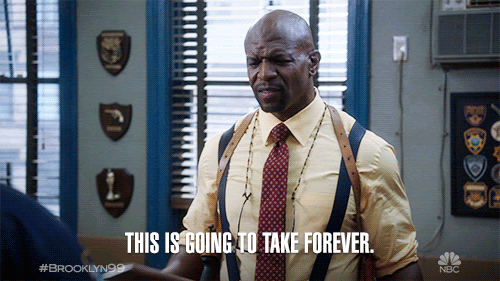 "Of all the shortages afflicting the US economy, the housing shortage might last the longest," the economists, led by Goldman Sachs Chief Economist Jan Hatzius, said in the report earlier this month. "While the supply of homes for sale has increased modestly since the spring, it remains well below pre-pandemic levels and the outlook offers no quick fixes for the shortage."
The headwinds facing homebuilders trying to expand inventory with new houses include shortages of lots, labor and building materials, the report said.
Years of underbuilding in the wake of the 2008 financial crisis has left the market with a dearth of about 5.2 million single-family homes, according to a report last month from Realtor.com.
The lack of new houses has increased competition in the existing home market. Housing economists use a gauge called "months supply" to measure inventory. It's an estimate of how long it would take to sell all the properties listed if nothing else came on the market. In a balanced market, it's typically close to 6 months.
The latest data, for September, showed the months supply at 2.6, the lowest level ever recorded for the month, according to data released last week by the National Association of Realtors.
Some relief is on the way, according to NAR's housing forecast. 
Ground-breakings for single-family homes, known as housing starts, likely will total 1.15 million this year, surpassing the 1 million mark for the first time since 2007.
---
Spread the Rise&Shred ❤️ and share with a friend