BJ's Wholesale Club now offers mortgages through SIRVA
BJ's Wholesale Club members will now have access to a new homebuying program through SIRVA.
SIRVA not only offers mortgage lending, but can also be tapped for moving services from SIRVA's collection of relocation and moving brands.
"Convenience is at the forefront of our strategy as we offer BJ's members a streamlined way to find a home with a participating agent, loan financing for purchase or refinance, and coordinate their household goods move in one place while racking up thousands in savings," said Tom Oberdorf, SIRVA CEO, in a statement.
Mortgage benefits include up to $2,000 closing cost credit, $500 cashback for every $100,000 in home value when buying or selling a home with a participating agent, competitive pricing on interstate and local moving, and a $250 bonus AMEX gift card for combining services.
BJ's, is an American membership-only warehouse club chain based in Westborough, Massachusetts, operating on the East Coast of the United States in addition to Ohio and Michigan, with plans to expand into Indiana.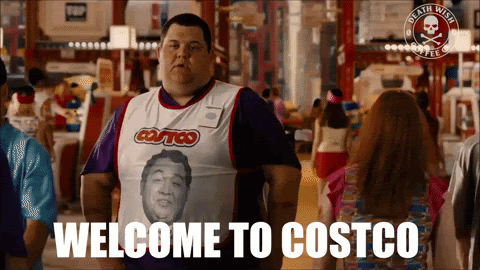 Plus, they're not the first big-box grocer to try to muscle into mortgages, Costco's been doing it for years.
Costco doesn't actually originate the mortgages; instead, it connects you to a lending marketplace, CrossCountry Mortgage, where you can compare mortgage rate quotes and apply for a home purchase or refinance with participating mortgage companies. 
Lender fees are capped for Costco members, which can help borrowers potentially save thousands of dollars. 
Here's a recent review of the Costco mortgage program, for comparison.
---
🤣 MEME of the day by Keli Scott 🤣
Have a funny meme? Email your favorite meme here for a chance to be featured in our next Rise&Shred.
---
Online mortgage closings could soon become legal throughout US
Recently members of Congress introduced a new bill that would make remote notarization instantly legal in all 50 U.S. states.
Reps Madeleine Dean, D-Penn., and Kelly Armstrong, R-N.D., alongside 31 other members of the House of Representatives reintroduced the bipartisan Securing and Enabling Commerce Using Remote and Electronic (SECURE) Notarization Act of 2021, H.R. 3962.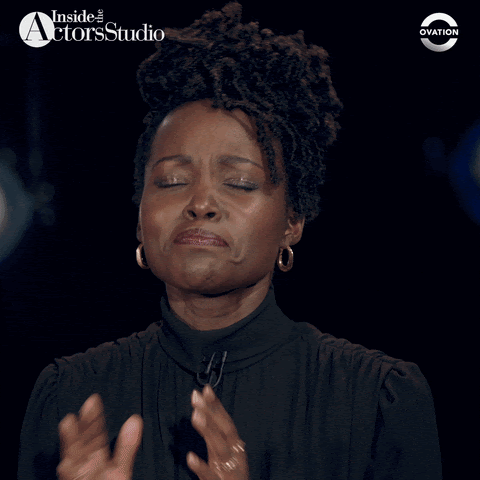 Digital mortgage closings have been on the rise, especially in 2020 after states issued stay-at-home orders and many operations had to be done remotely. But while some states allow for RON, or the ability to close a home loan from any device with an internet connection, other states are set against it. 
Many of those who lobby against RON are local groups who would have their in-person business threatened by all-digital closings. 
Further, the tech is there, but the demand is dwindling as the country releases from lockdown. 
Still, it's a great option to offer homeowners and claims that remote-closings show higher instances of fraud are also nonsense.
"There is a need and demand for this approach to notarization throughout the United States," American Land Title Association CEO Diane Tomb said in a statement. "The SECURE Notarization Act allows businesses and consumers the ability to execute critical documents using two-way audiovisual communication. 
---
🔥

The Future of Mortgages 

🔥
With Josh Pitts & Matt Hansen
---
Mortgage standards just got stricter
As if rising home prices and stiff competition weren't enough, homebuyers now face another challenge: Stricter mortgage standards.
According to the Mortgage Bankers Association, mortgage loans got harder to come by last month (dropping by about 8.5% from May, in fact). Overall mortgage credit availability is now at its lowest point since September 2020, which "indicates standards are tightening."
MBA's data suggests that standards tightened most on conventional and conforming loans — those eligible for purchase by Fannie Mae and Freddie Mac. These became 23.5% less available in June.
The tighter standards stem from pandemic-spurred policy changes implemented by both Fannie and Freddie, which made it harder for those with high loan balances to refinance their mortgages. The two government-sponsored agencies also reduced the number of investment and second-home loans they would purchase, so these loan options decreased as well.
Fortunately, the difficulties shouldn't last for long — at least for refinancers. For one, there's a bit of lag time between the data and when MBA reports. For example, Brian Koss, EVP of Mortgage Network, says he's already seen things improve in recent weeks.
"It's actually loosened up a bit because you're seeing the economy do better," Koss told reporter Aly Yale in an interview with Money.com.
---
Spread the Rise&Shred ❤️ and share with a friend