Blend says it's actually worth even more $$$
Most observers of the Blend Labs IPO are taking the SEC filing with a grain of salt. As Rise&Shred published last week: "Bottom line is that operations professionals in the industry tend to like BLND CEO Ghamsari on a personal basis, but have little good to say about the product offering," Investment banker/analyst Whalen noted.
Well, it appears Blend is taking no notice. In an amended filing with the SEC yesterday, Blend is targeting a valuation of nearly $4 billion, seeking to cash in on the boom in demand for online financial services. That's markedly higher than originally thought. The company, which had filed confidentially for its listing in April, was last valued at $3.3 billion after a funding round in January. 
Blend aims to sell 20 million shares priced between $16 and $18 each to raise up to $360 million, it said.
According to Reuters, Blend's cloud-based software platform digitizes banking, making it more convenient for customers to borrow money or deposit cash. 
On average, more than $5 billion in transactions are processed via the San Francisco-based company's platform every day. It had 291 customers including Wells Fargo and Lennar Mortgage, as of last year.
The filing follows the busiest week of the year for U.S. IPOs, which saw more than a dozen companies enter the stock markets.
---
🤣 MEME of the day 🤣
Have a funny meme? Email your favorite meme here for a chance to be featured in our next Rise&Shred.
---
Vanishing teller jobs threaten traditional financial careers
Speaking of Blend's client Lennar Mortgage, the lender's president, Laura Escobar famously got her start in mortgages by working as a teller. Same with the CEO of VRM, Keith Murray.
Being a teller is always a great start for a career in financial services, though a recent article claims this path is now at risk of going the way of the dodo.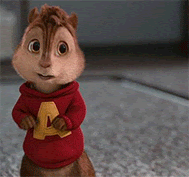 That's because, the number of tellers, who are mostly women, has dropped more than 20% in the U.S. and Canada in the past decade as transactions move to mobile phones.
The figure, already projected before the pandemic to fall further over the next 10 years, may decline even faster after COVID-19 lockdowns accelerated the adoption of digital banking.
Technological advances are eliminating the need for bank tellers, threatening an entry point for women into the male-dominated industry that has sought to promote more females to leadership roles. While the climb remains steep, some financial companies have managed to improve the gender balance in their executive ranks.
"I wouldn't have been a banker without it," said former Wells Fargo & Co. Chair Betsy Duke, who started as a teller. "I wouldn't have had the career that I had."
---
🔥 Three tips to improve your personal branding 🔥
With Josh Pitts
---
Vegas is back, baby! (As is the rest of the job market.)
Las Vegas metro area employment went up 21.4 percent over the year ended May 2021, according to the Bureau of Labor Statistics.
Over the year ended May 2021, nonfarm employment increased in all 51 large metropolitan areas (those with a 2010 Census population of 1 million or more). 
The largest over-the-year percentage increase in employment in these large metropolitan areas occurred in Las Vegas-Henderson-Paradise, Nevada, where employment increased 21.4 percent. 
The number of people employed in the Las Vegas area increased from 774,900 in May 2020 to 940,700 in May 2021, an increase of 165,800.
Employment was up 20.1 percent in Detroit-Warren-Dearborn, Michigan, 17.4 percent in Buffalo-Cheektowaga-Niagara Falls, New York, 13.4 percent in Providence-Warwick, Rhode Island-Massachusetts, and 12.2 percent in Rochester, New York, over the year ended May 2021. 
Employment increased by 10 percent or more in 7 more large metropolitan areas.
The smallest over-the-year changes in employment among these large metro areas were in Oklahoma City, Oklahoma (5.8 percent), San Jose-Sunnyvale-Santa Clara, California (5.4 percent), Houston-The Woodlands-Sugar Land, Texas (4.8 percent) and Richmond, Virginia (4.2 percent).
---
Spread the Rise&Shred ❤️ and share with a friend