Whalen: Mortgage lenders without servicing will get bought or shut down
In perhaps one of the best Rise&Shred shows yesterday with Josh Pitts and Jacob Gaffney, they interview the outspoken investment bank Chris Whalen, who frankly brought the house DOWN!
Whalen discussed it all: Rocket vs. United Wholesale, the future of mortgage lending, Federal Reserve Interest rates and briefly touched on the Biden Adminstration.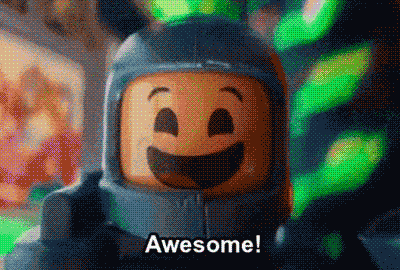 Whalen pointed out that mortgage lenders who are new to the public investments space need to be more careful about what they do, and don't say, to those who analalize publicly traded mortgage lenders, which now make up the largest lenders in our space. If they don't, he warns, they could face lawsuits (YIKES!).
"I think some of the newcomers have to learn what it means to be a public company," he said in the above video at mark 15:25. "And, I worry about this because I don't like when mortgage companies get attacked by trial lawyers."
Whalen later discussed the adverse conditions mortgage lenders, those who do not retain mortgage servicing, will be facing in the not-to-distant future at the 25:38 mark.
"No servicing? That's a problem. [Those mortgage lenders] are going to get bought, or they're going to shut the lights off," Whalen predicts. "Servicing is the asset that keeps you alive when lending isn't profitable."
---
🤣 MEME of the day by actually agents 🤣
Have a funny meme? Email your favorite meme here for a chance to be featured in our next Rise&Shred.
---
Interest rates set to rise sooner than later?
One thing Chris Whalen spoke about, at the end of the interview on the Rise&Shred show, was whether or not the Fed would raise interest rates. He couldn't have timed it any better.
Federal Reserve officials could signal this week that they anticipate raisin
g interest rates sooner than previously expected following a spate of high inflation readings. (WSJ paywall.)
In March, the last time they released quarterly economic forecasts, most officials expected to keep the Fed's benchmark interest rate near zero through 2023 to encourage the economy's recovery from the pandemic. Officials are set to release updated projections Wednesday after a two-day policy meeting.
Fed officials in March saw consumer prices rising 2.4% in the fourth quarter of 2021 from a year earlier. That pace, they said, would be consistent with their goal of 2% average annual inflation over the long run.
Inflation has soared since then, as the economy has rebounded much faster than expected, businesses have struggled to hire workers, and shortages of key materials have wreaked havoc on supply chains.
---
🔥
Market Mayhem Analysis…
🔥 
With Josh Pitts, Chris Whalen, & Jacob Gaffney
---
Phil Shoemaker: Going through a mortgage broker is the best way to make sure you get the best rate possible
So let's say rates are rising. How can a borrower find the best way to get the best rate possible? Phil Shoemaker, president of originations at Homepoint, answered that question and more in a recent interview in Bankrate.
Shoemaker recommends to borrowers that comparing at least three mortgage offers can save you thousands of dollars over the life of the loan.
"We find that borrowers can get anywhere from an eighth to three-eighths of a point better on the rate by using a broker," he said. "The reality is that lenders are forced to compete to win the broker's business."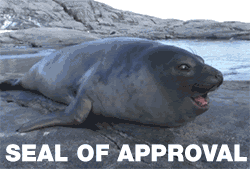 Shoemaker adds that this realtiy forces the lender to be as competitive as they can be. 
"Going through a mortgage broker is the best way to make sure you get the best rate possible.," he said because brokers have the ability to go to multiple lenders to get the best combination of rate, product, price and service, for their borrowers. 
"I may be biased, but I just feel brokers are going to give borrowers a better rate," Shoemaker added.
---
Spread the Rise&Shred ❤️ and share with a friend