CloudStar still compromised as ransomware crooks keep getting paid
Cloud storage provider remains compromised in a ransomware attack going into the new month.
There is little info on the extent of the attack, which mortgage providers may remain compromised and for how long. Rise&Shred predicted the system would likely remain in trouble for a long time and that some shops would likely have trouble closing. 
The latest status report from Cloudstar reads: "Since our previous update, we have continued to work around the clock to assess the recoverability of customer data. While this process remains ongoing, we are beginning to reach out to certain customers individually in specific instances in which we have identified a path to data recovery. We are committed to providing our customers with updates as soon as we have more information.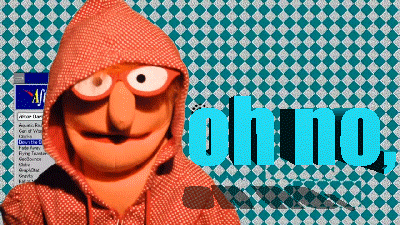 The singular focus of everyone at our company is restoring our customer's data and helping them continue their operations as best as we possibly can. We once again thank you for your patience and understanding during this incredibly challenging time for all impacted by this attack."
Fitch Ratings does not believe this will be a material credit event for its rated title insurance universe, but believes that this incident highlights the risk within not only the title industry, but all industries, of a potential cyber event and the impact of a single point of failure within the system.
"This Cloudstar attack is expected to be concentrated with title agents/settlement services, which are ancillary to the provision of title insurance, but necessary components in the real estate closing process," Fitch said. "This will likely cause delays in the closing process instead of cancellations of policies, the latter of which would be more material to the title insurance industry's revenues."
Cybercriminals always aim high when targeting organizations and demanding ransom. 
The pandemic has given opportunistic hackers time to come up with innovative phishing attacks and extortion schemes. And ransomware, in particular, has continued to reach unprecedented heights since the beginning of 2021. 
According to the 2021 Cyber Threat Report from SonicWall, ransomware attacks have increased rapidly, surpassing the number of attacks in 2020 and the first half of 2021.
The report revealed that over 304.7 million ransomware attacks were reported globally in H1 2021, exceeding 304.6 million attacks in 2020, which is a 151% increase. 
High-profile extortion attacks on Colonial Pipeline, JBS Foods, health care, energy sectors, and the recent Kaseya attack have severely disrupted operations of organizations across the globe.
---
🤣 MEME of the day by LighterSide of Real Estate 🤣
Have a funny meme? Email your favorite meme here for a chance to be featured in our next Rise&Shred.
---
Elon Musk takes on massive (solar) housing project
According to coverage in Millionacres, Elon Musk is now taking on another realm: Housing.
Reporter Aly J. Yale writes about the Tesla CEO's latest foray and it may come as no surprise. Musk recently tweeted out his displeasure that the town he is building a factory in had too few housing options for his workers.
"It's true: Musk's company, Tesla, is laying the groundwork for a full-on solar-powered community," Yale explains. "The location?
 None other than Austin, where Musk recently relocated and where Tesla and  SpaceX have massive manufacturing plants in the works. (Yes, massive. The Tesla plant alone aims to employ a whopping 10,000 people by next year.)"
Yale puts more context into the scoop:
"Just months after Musk's housing-related tweet, Tesla announced a master-planned community on Austin's east side, one largely powered by solar energy (via Tesla's technologies, of course.) The neighborhood has been dubbed SunHouse at Easton Park and is being developed in partnership with Brookfield Asset Management and real estate developer Dacra," Yale writes.
All homes will be fitted with Tesla V3 solar roof tiles as well as a Powerwall 2, a rechargeable wall-mounted, solar-powered battery system, the article explains. Properties will also have electric vehicle charging stations for workers to charge their Teslas. 
Considering the economic costs to the state when the power grid froze and failed last winter, this move can be considered a form of free capital insurance. Gotta keep those factories open, right? 
---
🔥 Shredding with UAMP
🔥
With Josh Pitts, Lauren Patterson, & Brittany Black
---
There's no way Wall Street is going casual, right?
Is it possible that workers on Wall Street are no longer well-suited to work in finance? 
Literally, maybe not.
According to the NYT, as Wall Street workers trickle back into their Manhattan offices this summer, they are noticeable for their casual attire. Men are reporting for duty in polo shirts. Women have stepped down from the high heels once considered de rigueur. Ties are nowhere to be found. 
This report on the subject can't be right, can it? Who's in charge here? Bankers need to be in suits!!!! They're going to knock the universe out of balance!
"The changes are superficial, but they hint at a bigger cultural shift in an industry where well-cut suits and wingtips once symbolized swagger, memorialized in popular culture by Gordon Gekko in the movie "Wall Street" and Patrick Bateman in the film adaptation of Bret Easton Ellis's novel "American Psycho," the article states.
"Even as many corporate workplaces around the country relaxed their dress codes in recent years, Wall Street remained mostly buttoned-up," but not anymore, it seems.
And all jokes aside, the actual piece has lovely pics to prove the point; and everyone looks professional, polished and great. (NYT metered paywall.)
Although banks haven't sent out formal memos, their informal message is that returning employees should feel free to dress appropriately for the occasion — and that during a summer with few in-person client meetings, more relaxed attire is permissible.
---
Spread the Rise&Shred ❤️ and share with a friend