The calm before the SURGE
Analyst at Kroll Bond Ratings Agency put out another excellent credit report this week (free registration required and recommended). In it, they claim we are experiencing the economic equivalent of "the calm before the surge."
"We can't take credit for that descriptor —we heard a strategist at JP Morgan Asset Management use that and we thought it fit the times well," the analysts write.
Why the surge? Generally speaking, there's a huge economic stimulus (though Rise&Shred wonders why it's necessary with the economy set to boom) coming down the line from the Federal Government, matched with favorable job creation and looming consumer spending increases.
"Politicians are heavily incentivized to pile on support, especially if you control the House, the Senate and the White House, unless markets resist and, let's face it, the currency and rates markets so far have not exactly discouraged Washington from "going big" on the relief front," the analysts write. 
"All of that stimulus, coupled with vaccine and warmer weather-fueled reopening has set up an economic surge,"they conclude.
Here's what to expect, per KBRA:
7% growth in real GDP in the US in 2021 —>something we've seen only once in the past 50 years. 

Unemployment rate is forecast to plummet to the low 4's by year-end

Household net worth is soaring (up 10% in 2020 alone)

Consensus earnings estimate for the S&P 500 for 2021 according to Bloomberg has jumped to $173 a share, 9% better than where it was at its pandemic low.
Good times ahead, WCGW?
---
🤣 MEME of the day by Brandy Insco Afuvai 🤣
Have a funny meme? Email your favorite meme here for a chance to be featured in our next Rise&Shred.
---
Homebuyers fight with pension funds to buy homes, and often lose
Buying a house in Houston? Yeah, good luck with that.
The WSJ (paywall coverage) is reporting that Houston is a favorite haunt of investors who have lately accounted for 24% of home purchases there. Of course, that's one of many.
Investors' slice of the housing market grows—as it does in other boomtowns, such as Miami, Phoenix and Las Vegas—among properties priced below $300,000 and in decent school districts.
Limited housing supply, low rates, a global reach for yield, and what we're calling the institutionalization of real-estate investors have set the stage for another speculative investor-driven home price bubble, this time with deep-pocket
 pension funds looking to cash in.
There are some new associations to be weary of… PCCP LLC, which typically invests in apartment buildings and office towers, said it bought rental-home communities in the Southeast, the start of a $1 billion pact with Calstrs, California's $286.9 billion teachers' retirement system.
In one example provided, D.R. Horton built 124 houses in Conroe, Texas, (near Houston) rented them out and then put the whole community, Amber Pines at Fosters Ridge, on the block. A Who's Who of investors and home-rental firms flocked to the December sale. 
The winning $32 million bid came from an online property-investing platform, Fundrise LLC, which manages more than $1 billion on behalf of about 150,000 individuals.
"You now have permanent capital competing with a young couple trying to buy a house," John Burns told the WSJ. "That's going to make U.S. housing permanently more expensive."
---
🔥 CFPB Warning, TikTok Mortgages, and CDC cleared for travel
🔥 
With Josh Pitts & Jacob Gaffney
---
Homes are now selling at the fastest pace, ever
Homes are getting snatched off the market at a record pace despite rising home prices and mortgage rates, according to a new Redfin report.
About 59% of homes that went under contract had an accepted offer within two weeks of hitting the market, an-all time high since the real estate brokerage began tracking the data in 2012.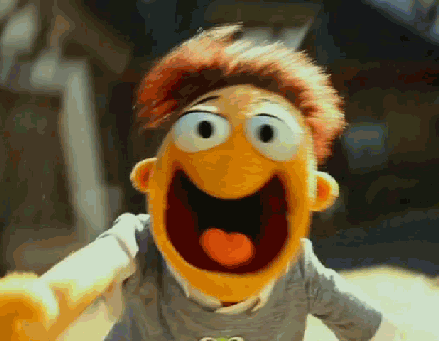 In the week ending on March 28, 61% of homes sold in two weeks or less, according to the data. Meanwhile, just under half of all homes, about 47%, that went under contract accepted an offer within one week, an increase from 33% from a year ago.
At the same time, the report revealed that active listings fell 42% from the same period in 2020, which is an all-time low.
Still, more than 40% of homes sold above the original asking price, an all-time high, and roughly 16% higher compared to a year earlier, according to the data.
The median home-sale price was $335,613, another all-time high and an increase of about 17% compared to last year.
---
Spread the Rise&Shred ❤️ and share with a friend