Real estate agents commissions under fire, are LOs next?
The residential real estate industry is bracing for a challenge to the commissions charged by its sales agents, one that could put downward pressure on the fees paid by home buyers and sellers.
The Justice Department is investigating home sale commissions, and in a wide-ranging executive order President Biden asked the Federal Trade Commission to adopt rules to address unfair or exclusionary practices in the real estate industry.
(WSJ paywall.)
Several civil lawsuits challenging industry rules and practices around commissions have survived initial procedural challenges and drawn support from the Justice Department, putting added pressure on traditional broker fees. 
The politically powerful real-estate industry has survived past challenges to its commission structure, but consumer advocates say rising home prices have exacerbated concerns about excessive fees.
Another source of the attack on the real estate commission is the growth of fintechs that take the process away from the agent. There are some other fintechs that now look to go around the loan officer as well, by offering buyer-direct services.
Home sellers routinely receive multiple offers and can choose the most attractive one. Homes sold in July received an average of 4.5 offers each, according to the National Association of Realtors, up from 2.9 offers a year earlier. About 23% of existing homes sold in July were purchased in cash, according to NAR, up from 16% a year earlier.
Startups with cash-offer programs are expanding quickly. Companies like Ribbon, HomeLight and Orchard announced new funding rounds this month. 
Knock said this spring it is exploring plans to go public.
 Opendoor Technologies Inc., a house-flipping company that went public in late 2020, launched a cash-offer program in March. Real-estate brokerage Redfin Corp. is piloting a cash-offer program in some markets, a spokeswoman said.
Cash-offer companies are paid through commissions, fees or both. In some cases, the companies act as the buyer's real estate agent or mortgage lender and are paid through sales commissions or origination fees. Other companies charge a flat fee, often between 1% and 3% of the purchase price.
---
🤣 MEME of the day by The Broke Agent 🤣
Have a funny meme? Email your favorite meme here for a chance to be featured in our next Rise&Shred.
---
SoCal housing cools down, just like everywhere else
Here's another reason for real estate agents to be down on housing.
Southern California homebuyers took their feet off the gas pedal last month, causing the region's white-hot housing market to level off after six months of record-setting price gains.
The median price of a Southern California home, or the price at the midpoint of all sales, was $680,000 in August, down $1,000 from July, DQ News/CoreLogic reported Monday, Sept. 20.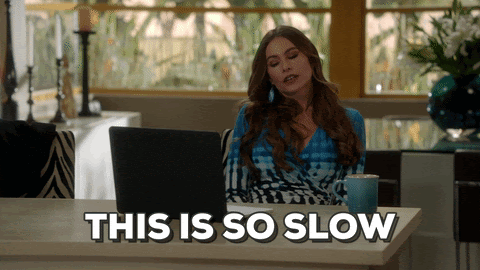 There also were 541 fewer homes sold last month than in July, a decrease of 2.2%.
Homes now are taking longer to sell, and there are fewer bidding wars, agents say. 
The supply of homes for sale also has ticked up steadily over the past few months, giving buyers more selection and less incentive to bid higher for desired homes.
"The real estate market right now is cooling down a little bit compared to a few months ago because there are more houses for sale and … the buyers are more cautious," said Lily Campbell, an agent with First Team Real Estate in Irvine.
---
>
🔥

Creating a customer for life guarantee

🔥
With Josh Pitts & Joe Welu
---
And it's not just housing, the whole economy is slowing down
For the second month in row expectations for near-term real GDP growth were revised downward – and outward – due to persistent supply chain disruptions and labor market tightness, according to the September 2021 commentary from the Fannie Mae Economic and Strategic Research (ESR) Group. 
Supply constraints also continue to impede the housing market. While existing home sales recently came in stronger than expected, other indicators of home sales activity, including purchase mortgage applications and pending home sales, point to near-term softening. 
However, the lack of inventory of homes for sale continues to be the primary impediment, with the months' supply of inventory near historical lows and the pace of new listings too low to sustain the current sales pace. 
Home construction is also being held back by supply problems, and as such the ESR Group downgraded its expectations for fourth-quarter new home sales from 846,000 units to 789,000 units. 
The forecast for purchase mortgage originations was little changed for 2021 but now envisions a 6.3% increase for 2022; meanwhile, refinance origination volumes are expected to decline from a 58 percent share of total mortgage origination activity to 40 percent in 2022.
Doug Duncan, Fannie Mae Senior Vice President and Chief Economist said: "Given the strength of recent house price appreciation and rent growth, we continue to believe that the contribution from housing to underlying inflation has yet to be fully realized within the official measures of inflation. Further, affordability remains a challenge, even with mortgage rates near historic lows; if the pace of income growth doesn't keep up with inflation and interest rates rise more than expected, we'd expect housing activity to slow from our current projections."
The ESR Group now projects full-year 2021 real GDP growth to clock in at 5.4 percent, down from its previous forecast of 6.3 percent, anticipating instead that much of the previously projected second-half 2021 growth will take place in 2022, for which it upgraded its economic growth forecast from 3.2 percent to 3.8 percent. 
---
Spread the Rise&Shred ❤️ and share with a friend