Can the economic recovery withstand the COVID resurgence?
In some cases, but not many, Rise&Shred hates being right. Yesterday morning on the Rise&Shred show, Jacob Gaffney mentioned the threat of a COVID resurge on the economic recovery. 
And then it happened.
According to the WaPo, COVID delta variant fears sent Dow tumbling more than 700 points in worst one-day decline of 2021. (Metered paywall link.)
The delta variant is now the dominant strain worldwide and surging rapidly, even in countries with high vaccination rates. Coronavirus infections in the United States rose nearly 70 percent in a single week, officials reported Friday, and nearly every state has reported an increase in cases.
"The big concern for the market is whether we going to see a slowdown in the global economic recovery," Russ Mould, investment director at AJ Bell, wrote in commentary Monday. "This could be the overriding force which results in a bad period for equities in the weeks ahead."
Fannie Mae, in its latest economic projection changed little to its economic forecast, but did offer a warning.
Second quarter growth is now expected to clock in at 8.1 percent, down from last month's projected 10.1 percent, while third and fourth quarter growth projections were revised upward by 0.7 and 1.2 percentage points, respectively, to 7.1 percent and 6.6 percent. 
However, risks to the forecast are weighted to the downside, including future COVID-19 developments, supply chain and labor shortages, and inflation risk.
---
🤣 MEME of the day by The Broke Agent 🤣
Have a funny meme? Email your favorite meme here for a chance to be featured in our next Rise&Shred.
---
Real estate startup lawyer calls agent commissions a "cartel"
How this for proactive marketing?
The Justice Department backed out last week of a proposed settlement with the National Association of Realtors to take a fresh look at the "notoriously high commissions" consumers pay real-estate agents, according to this WSJ op-ed by Michale Toth.
Toth calls real estate a "cartel," amid his demands that it needs to be completely rejiggered.
For the record, Toth is general counsel of REX, a digital real estate startup based in Austin, Texas, which submitted a public comment recommending that the Justice Department back out of the settlement. It's clear he has a financial incentive to challenge real estate agents fees, but the better question is this: Does he have a point?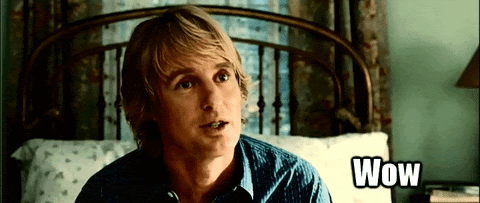 Here's some more backstory. In this case federal antitrust authorities (the DOJ) agreed to a proposed settlement only to back out after receiving public comment.
"The signal from Washington is that antitrust enforcers are prepared to dismantle the collusive practices that burden U.S. homeowners with brokerage costs two to three times as high as in the rest of the developed world," Toth writes.
"As authorities prepare a fresh inquiry, they should give close scrutiny to the bizarre way Americans pay real-estate agents. Unlike any other business, when a homeowner decides to sell, he must agree to pay two agents—his and the buyer's. It's a one-of-a-kind arrangement. 
The buyer agent is supposedly representing the buyer, yet is compensated by the seller. In other agency businesses, each client pays his own agent. If you want a white-shoe law firm to represent you, you can pay for one. But a local practitioner may do just as well, and clients have that option as well. The result is real price competition."
Toth continues: "Real estate, by contrast, has a third-party payment system, which produces predictably inflated prices. Many home buyers would pay a lot less than 2.5% to 3% of the price of the home, the standard rate for buyer agents. Last year, 97% of buyers started their home search online, without the assistance of an agent.
To which Toth adds something interesting, has real estate searching changed how much agents should be making?
"Increasingly, home buyers are finding their next home first, and then contacting an agent second. But buyer agent fees can still be as high as $15,000 on the purchase of a $500,000 home because the buyer doesn't set the price of his agent. The seller does, and he's pressured to pay to the hilt," Toth states.
---
🔥 Differentiate yourself from your competitor
🔥
With Josh Pitts & Joe Welu
---
Three alleged mortgage scammers are now fugitives from the law
Seven defendants have been charged in connection with a California based mortgage fraud scheme that prosecutors say ripped off 79 victims of about $247,000. 
Three of them are now on the run from the Police.
Natalie Nava, 36; Amir Khoshnevis, 35; Aaron Pierson, 33; Alejandra Orozco, 27; Maria De La Paz, 24; Payom Ilkhanipour, 34; and Ryan Pelzer, 30, are charged with multiple felony counts of conspiracy, money laundering and grand theft with sentencing enhancements for aggravated white collar crime between $100,000 and $500,000.
Khoshnevis, Pierson and Pelzer are considered fugitives and had not been arrested yet, according to court records. The other defendants were scheduled to be arraigned Aug. 5.
The defendants worked for Regional Community Services, which illegally offered mortgage foreclosure consulting and debt consolidation, Orange County District Attorney's Office investigator Henry C. Griffin Jr. said in court papers.
The defendants "lied to the homeowners about obtaining a low-interest mortgage, and after providing the homeowners with a `payment program' they requested and received these advance payments before a mortgage modification was approved," Griffin said.
"The span in which RCS operated was relatively short, from the period of April 2018 to July 2018, because of a phone call I made to RCS in July 2018 questioning the legality of their foreclosure-consultant services," Griffin said.
After the call, the defendants shut everything down, "making it impossible for the homeowners to reach anyone at RCS," Griffin said.
---
Spread the Rise&Shred ❤️ and share with a friend