Kudos to Fairway; Scammed mom gets her home (finally)!
Hats off to Fairway! Fairway Independent Mortgage Corporation has been named the #1 Best Mortgage Company to Work For by Mortgage Executive magazine.
"Our goal at Fairway is to serve each community we're in — not just by helping people achieve homeownership, but by giving back through volunteer opportunities and charities. When helping others is the priority, the work experience is just naturally positive," said Steve Jacobson, founder and CEO of Fairway, in a statement.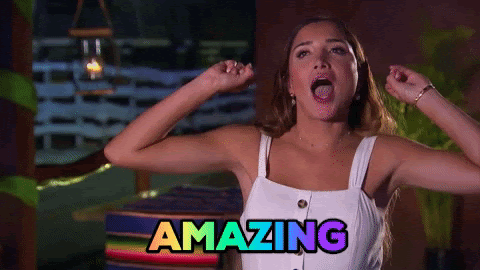 UPDATE: We told you about these scumbag real estate scammers who took a mom's life savings, and her title company says there's nothing they can do to help.
Here's the back story: Through elaborate wire fraud, Patricia Verlino had been robbed of $63,000 she had saved for a down payment on a home for her and her daughters.
Well, the update is she got help, but no thanks to her law officers or the title company.
Fortunately, with the help of another local title company, Verlino was able to partially recover her money and officially close on the house. Verlino also received help from her family and more than $30,000 in crowdfunding donations from strangers and community members. She used the donations to pay her family back, she said.
---
🤣 MEME of the day by Carrie Harris 🤣
Have a funny meme? Email your favorite meme here for a chance to be featured in our next Rise&Shred.
---
Here are the top 10 housing markets for the next 12 months.
Veros Real Estate Solutions released its Q2 2021 VeroFORECASTSM data that anticipates home prices will continue to appreciate at high levels during the next 12 months in the 100 most-populated markets at a rate consistent with the enterprise risk managers previous update one quarter ago. 
By Q2 2022, the overall average forecast is up 7% which is consistent with the annual forecast made in this forecast one quarter ago. The continued year-over-year increase is heavily driven by robust markets, primarily in the West. Five of the strongest-performing markets are located in Idaho.
"The VeroFORECAST data continues to exhibit upward price pressure in nearly all markets throughout 2021 and into 2022," said Darius Bozorgi, CEO of Veros Real Estate Solutions. "Buyer demand is strong in nearly every market in the country. We are squarely in a seller's market and buyers have no choice but to put forward the best offer they can, frequently making offers above asking price, to secure the home they want to own."
"Right now, buyers are acting on pent-up demand and sellers are seeking top dollar for their homes," said Eric Fox, Veros Real Estate Solutions Chief Economist. "The tight inventory of for-sale homes, coupled with low interest rates are keeping prices strong across the country."
The record-low interest rate environment is likely to be in place for the foreseeable future. "The Federal Open Market Committee participants recently indicated that risks to inflation were weighted to the upside. Despite that, they have not slowed the pace of bond buying. They have their foot on the accelerator full speed ahead and are only thinking about discussing slowing down," added Fox.
The western portion of the country leads the nation in price increases. Cities in Arizona, Colorado, Idaho, Utah, and Washington, comprise the entirety of the Top 10 metro areas. 
Notably, all of these top markets have double-digit appreciation values above 12%. Boise will be up an astonishing 18% by Q2 2022. 
Four other markets in Idaho are among the top ten markets including Pocatello, Coeur d'Alene, Idaho Falls, and Logan, UT (located on the Utah-Idaho border). Many of these markets are benefiting from population in-migration as consumers move around the country.
Click here to see the 10 strongest-performing markets over the next 12 months.
---
🔥 When real estate will crash 🔥
With Neel Dhingra
---
Housing is so crazy right now that even those in charge of the economy aren't sure what to make of it
The people who help keep interest rates low, the Federal Reserve presidents, are not sure what to make of this economy, what will happen to jobs and housing, and what, if anything, they should do about it. 
And these are what the experts think. 
Federal Reserve officials expected to continue to make progress on reaching its threshold to scaling back their massive asset purchases, a record of their June gathering showed. (Bloomberg paywall.)
Several participants emphasized "that uncertainty around the economic outlook was elevated and that it was too early to draw firm conclusions about the paths of the labor market and inflation," according to minutes from the June 15-16 Federal Open Market Committee meeting published Wednesday. 
"Various participants mentioned that they expected the conditions for beginning to reduce the pace of asset purchases to be met somewhat earlier than they had anticipated at previous meetings," the minutes state, although this uncertainty regarding Federal mortgage bond purchases is part of ongoing coverage in Rise&Shred.
The June meeting marked a turn in the central bank's comfort with inflation risks amid heightened price pressures as the economy reopens from the pandemic. But above all, the minutes show the committee had high uncertainty about how soon labor shortages and supply bottlenecks contributing to inflation would resolve.
However, and we need to be clear on this, this ongoing discussion is a GOOD problem to have… things are not bad, economically speaking, we just don't want to make things worse, if that makes sense.
A powerful recovery, fueled by trillions of dollars in government spending to shield consumers and businesses from the pandemic, has resulted in six consecutive months of job gains this year pushing the unemployment rate down to 5.9%.
Officials "judged that the economic outlook had continued to improve and that the most negative effects of the pandemic on the economy most likely had occurred," the minutes showed.
---
Spread the Rise&Shred ❤️ and share with a friend