What kind of mortgages are Fannie and Freddie buying?
Taking a look over this FHFA blog post, Fannie Mae and Freddie Mac are exhibiting some appetite for risk in the home loans they buy, bundle, and sell in the secondary market.
However, that appetite has been shrinking.
In fact, the Enterprises consistently acquired a smaller share of loans with high-risk characteristics than did other market segments. 
For example, in 2019, 28 percent of all loans had a DTI greater than 43 percent compared to only 23 percent of Enterprises acquisitions. In contrast, almost half the share of government insured loans had a DTI greater than 43 percent.
Loans with credit scores less than 660 represented nearly one in six mortgages originated; Enterprises acquisitions were less than half that at one in fourteen mortgages. 
Loans with a CLTV of greater than 90 percent made up nearly a third of all mortgages originated, while only 20 percent of Enterprise loans had a CLTV greater than 90 percent. 
What's more, from 2018 through the second quarter of 2020, the Enterprises were more likely to acquire refinanced mortgages, more likely to acquire 15-year fixed-rate mortgages, less likely to acquire adjustable-rate mortgages, and less likely to acquire loans to first-time homebuyers.
---
🤣 MEME of the day by That Mortgage Meme 🤣
Have a funny meme? Email your favorite meme here for a chance to be featured in our next Rise&Shred.
---
Four(ish) Things to Know About the Housing Market in 2021
Last year was an exceptional one for the housing market, which boomed in the second half. The National Association of Realtors' January existing-home-sales data show the continuation of some of the same trends this year—as well as some key changes and rising challenges.
But what about this year?
Barron's ran a list of 4 things to know about housing. Two are expected: Rates and Inventory.
The other two are a bit more interesting namely the assertion that "condos are making a comeback."
The article points to NAR's existing-home sales growth, which shows the resale market is still hot after home sales shot up in the second half of the year. 
January's seasonally adjusted rate is one of the highest since April 2006, second only to the rate reported in October 2020, Lawrence Yun, chief economist at the National Association of Realtors, said on a conference call with reporters.
While single-family sales remained strong at a rate of 5.93 million, condo and co-op sales made a greater leap. Sales of condos and co-ops increased 4.1% month over month and 28.8% year over year, compared with a single-family sales increase of 0.2% month over month and 23% year over year.
"Single-family was far preferred over condominium during the last year," Yun said, "but now the condominium market is making a comeback." Single-family homes still made up a far greater share of transactions in January, at 89% of all sales on an unadjusted basis.
United Wholesale Mortgage also made the list at #39. Last year they were #26.
---
🔥 Women of Impact 🔥 
With Stacy Catmull & Brittany Black
---
What does NewRez plan to do with Caliber?
New Residential Investment Corp. said Wednesday it has entered an agreement with units of Lone Star Funds to acquire Caliber Home Loans Inc. for $1.675 billion in cash.
The deal will combine New Residential's wholly owned mortgage originator and servicer NewRez with Caliber's platform and is expected to close in the third quarter.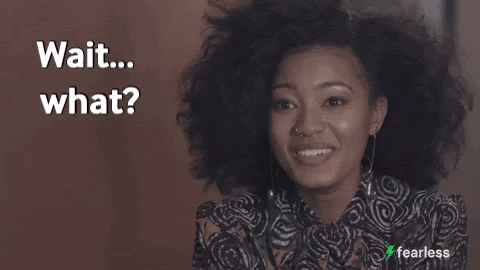 "This transaction is yet another important milestone for NewRez as we continue to expand our business, grow our customer reach and provide more options to support our homeowners and clients," said Baron Silverstein, President of NewRez, in a statement. 
"Combining with Caliber's platform emphasizes our commitment to positioning our business for long-term success while continuing to deliver significant value for our customers, our partners and our employees," he added.
But the real question is what does New Residential plan to do with Caliber?
Certainly, they can't ditch the Caliber brand, or can they? For now, not much is likely to change, considering the $80 billion UPB of funded origination volume in 2020 by Caliber.
Furthermore, Caliber's $153 billion UPB servicing portfolio with approximately 630,000 customers as of December 31, 2020 and their recapture rate of 54% demonstrates strength of Caliber's integrated mortgage platform.
Yeah, this isn't the last we'll see of Caliber…
---
Spread the Rise&Shred ❤️ and share with a friend