FHFA is thinking about giving big raises to the CEOs of Fannie and Freddie
The FHFA may not see paying top dollar for Fannie Mae and Freddie Mac CEOs as problematic anymore.
The FHFA last revised top executive compensation in 2012, after drawing heavy criticism for paying tons of taxpayer money for then-struggling Fannie Mae and Freddie Mac. 
Well, it looks like times are changing again as the FHFA is apparently thinking about giving a big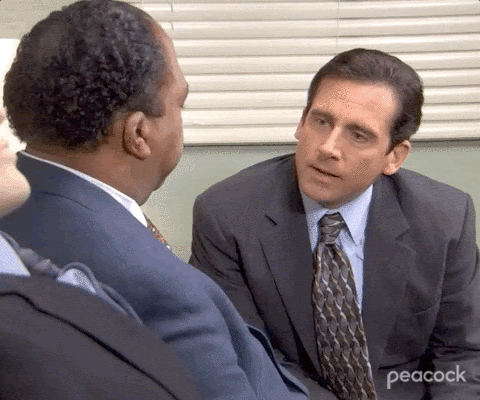 raise to the CEOs of Fannie and Freddie.
"Compensation policies must balance the need for FHFA's regulated entities to attract and retain talent while focusing on and fulfilling their core mission responsibilities. This review will be done in a way that emphasizes safety and soundness, protects taxpayers, and enhances financial stability in the housing system," said FHFA Director Mark Calabria.
Under the executives packages right after the subprime crisis, the now-Government Sponsored Enterprises two CEOs received approximately $17 million in combined compensation in 2009 and 2010. This is compared to former Freddie Mac CEO Donald Layton who made a measly-by-comparison $651,000 in total compensation in 2018.
During the same period, the Enterprises' top six officers (their CEOs, COOs, and CFOs) received total combined compensation of more than $35 million. Under the FHFA approved compensation packages, the executives' total compensation for 2009 was to be paid out as of March 15, 2011, and the entirety of their 2010 compensation is to be paid out no later than March 15, 2012. 
Go here to submit your thoughts on executive compensation at the GSEs.
---
🤣 MEME of the day 🤣
Have a funny meme? Email your favorite meme here for a chance to be featured in our next Rise&Shred.
---
Florida warns about the rise in real estate scams
Vaccinated and flush with cash, many Americans are ready to spend to make up for lost time. 
And credit card companies are dangling big-time sign-up bonuses and rewards to seize that pent-up demand. Get ready for an explosion of credit card debt, as this article states.
And as housing markets stay hot (a little too hot, please see below) the top attorney in
 Florida is warning about real estate scams.
You see, Florida is in the midst of a home buying frenzy, so Florida Attorney General Ashley Moody issued a warning for Floridians to remain vigilant against real estate scams. 
Stressed buyers or renters can be fertile territory for scammers because offers that seem "too good to be true" aren't. Consumers should understand how to safely navigate the process.
"Buying a home is often the largest and most important purchase a person makes, so it's important to ensure scammers don't take advantage of the situation to turn a dream purchase into a financial nightmare," says Moody.
Common real estate scams include escrow wire fraud, rental scams, loan-flipping scams and foreclosure relief scams. 
All of these types of fraud are on the rise.
---
🔥 The wild real estate roller coaster
🔥 
With The ResourceTV
---
Renting is cheaper than buying, for now
Rent or buy? United Wholesale says buy a house now and we agree.  However, for those with a choice, there's a lot to consider. 
Renting doesn't tie you down, nor does it require a huge down payment. On the other hand, buying can be a profitable long-term investment with tax benefits. And let's not underestimate the peace of mind that comes from knowing that your home won't be pulled out from under you by a landlord.
The choice, however, is almost always about money, and in today's hot seller's market, a lack of available homes and skyrocketing prices have stymied many aspiring buyers. The flip side has been falling rents, especially in cities, where landlords struggle to fill record numbers of vacant
 apartments by offering rent cuts and concessions. Although rents show signs of recovering, it's still a good time to sign a lease (NYTimes, metered paywall).
A recent study by LendingTree found that median housing costs were lower for renters than for homeowners with a mortgage in all 50 of the largest U.S. metro areas. The greatest difference between the median rent and the median cost of owning a home with a mortgage was in New York City, at $1,363 a month. San Francisco and San Jose, Calif., were next, with the gap between renting and owning exceeding $1,000.
However, many experts are expecting these conditions to turnaround, and for housing affordability to improve by the end of the year.
---
Spread the Rise&Shred ❤️ and share with a friend