How Fannie and Freddie investors blew their shot at repayment
Last week, Rise&Shred wrote how the Supreme Court ruled that the structure of the FHFA, which dictates the activities of Fannie and Freddie, is unconstitutional.As reported, this means the President now has the ability to hire and fire FHFA directors at will, which he did. 
The lawsuit was filed in 2016, when a group of wealthy investors hatched a lawsuit to dislodge $124 billion from the United States treasury and transfer a chunk of the money to their own pockets. Their plan was to force a settlement that would enrich shareholders by transferring billions of dollars back to the mortgage giants and release them from government control.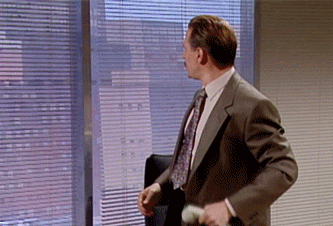 It backfired miserably and left a legacy far worse than what they could have imagined, according to this incredible op-ed in Slate.
Because, instead of winning billions for shareholders, the plaintiffs handed Joe Biden tighter control over the mortgage industry. Biden, as mentioned, put progressive Sandra Thompson, an Obama admin vet, into the acting position.
Thompson promptly announced her intention to continue regulating Fannie and Freddie, and to focus on "affordable housing and access to credit, especially in communities of color." It's clear that she has no intention of freeing the companies from the conservatorship, and it's a safe bet that Biden's eventual nominee to replace her will not either, the Slate op-ed states.
"If Fannie and Freddie's investors hadn't filed suit, they might have secured their end goal: Calabria likely would have remained in office until 2024, dismantled the conservatorship, and restored the flow of funds to shareholders."
"For better or worse, Biden seems unwilling to fire Trump holdovers with job protections until a court allows him to," the Slate op-ed concludes. 
Instead, these investors are in the worst possible position. They won't recoup a penny of the $124 billion they're chasing, and Fannie and Freddie will remain in conservatorship for the foreseeable future.
---
🤣 MEME of the day 🤣
Have a funny meme? Email your favorite meme here for a chance to be featured in our next Rise&Shred.
---
Scumbag real estate scammers take mom's life savings, and her title company says there's nothing they can do to help
Here's one to get the blood boiling to start the week off!
A South Florida single mother spent her life savings to put down a depositfor a condo. But the money ended up in the wrong hands because of a wire fraud that started with an email by scammers posing as an employee of Brokers Title and Escrow.
"I lost my money," Patricia Verlino told NBC 6, about the stolen $63,000 condo deposit she spent years saving to buy her and her daughter a place to call home. "Somebody did this to me and I am not going to recover."
Patricia shared with NBC 6 documents showing she closed on the home with the title company earlier this month. But she said, as she was unpacking, she got a call from her Realtor. 
"She said 'call your bank because the title company is still not receiving the wire,'" Patricia said
The bank's records show the down payment money was wired. So Patricia shared the wire instructions she received with her Realtor and the title company. 
"When I forwarded that email to the title company, somebody from the title company said 'this is not our account,' and that's like when I was like 'Oh my God, this is a problem.'"
Brokers Title and Escrow, told NBC their "email was not compromised and that domain is not from anyone associated to the company." 
They declined an on-camera interview but wrote in an email, "I completely understand that she is horrified of losing her life savings, we totally sympathize with her. We are on her side and have made ourselves available to fully cooperate with everyone handling this investigation."
They went on to say they haven't placed a claim with their insurance because they have not been determined to be responsible for this incident.
---
🔥 Reuse your content 🔥
With Josh Pitts
---
KKR firm looking for fresh investment properties in the suburbs
KKR is making a fresh play for the suburbs, forming a new single-family landlord, My Community Homes, that plans to buy and manage rental houses across the U.S.
KKR is investing in the platform through its real estate and private credit funds, according to people with knowledge of the matter, who asked not to be identified because the matter is private. The number of homes and geographies targeted by the venture couldn't immediately be learned.
A representative for New York-based KKR declined to comment to reporters for Bloomberg (paywall coverage).
The firm's latest wager comes as Wall Street plows money into rental homes, betting that aging millennials will want larger living spaces to raise kids, and low inventories lift prices out of the reach of many families.
KKR's credit arm previously backed Home Partners of America, a single-family rental company that Blackstone Group Inc. agreed this week acquire for $6 billion. The firm is set to generate a roughly 20% internal rate of return, or IRR, from its 2014 and 2018 investments in the company, a person with knowledge of the matter said.
Elsewhere in the sector, Centerbridge and Allianz Real Estate said in March they led a $1.25 billion equity commitment to Upward America Venture, a partnership with Lennar Corp. that intends to buy homes. And Invesco Real Estate recently backed Mynd Management to spend as much as $5 billion on buying single-family rentals.
---
Spread the Rise&Shred ❤️ and share with a friend