Supreme Court: Fannie and Freddie can stay under government control forever
Rise&Shred is regularly covering last week's decision of the Supreme Court to give the President the power to fire and hire at the FHFA and dismissed investor's lawsuits against the government. 
Yesterday we discussed the negative effects associated with the ruling and today we bring you a positive take from mortgage-bond analyst Jim Vogel of TFN Financial.
"The conservatorship status quo can continue as long as the Administration and Congress would like, greatly reducing the odds the market for agency MBS and debt could be disrupted by a lower court decision questioning FHFA's authority," he said. (Download his full analysis here.)
"The Administration removed a free marketeer who wanted to privatize the two enterprises in favor of a director who will likely encourage and enlarge their role in supporting federal housing policy."
Bottom Line: The status quo can continue as long as the Administration and Congress would like, greatly reducing the odds i) the market for agency MBS and debt will be disrupted by a lower court decision questioning FHFA's authority; or ii) the companies will be privatized as the current executive director planned. 
Vogel explained more in an email to clients: As with many Supreme Court decisions, there are twists and turns for commentators to disagree about. But the Court did shoot down the economic arguments of hedge fund plaintiffs that pursued a decade-long push to claim a share of profits that were swept to Treasury between 2012 and 2018.  
"All plaintiffs have left is the ability to re-argue in a lower court they were harmed by the unconstitutionality of the 2008 provision that said the FHFA executive director could only be removed for cause, not at the discretion of the President," he added.  
Although various policy and housing groups have considered how to restructure the two guarantors of agency mortgage-backed securities, there was never an easy or obvious approach that would return them to private ownership, provide protection to current and future debt holders, and continue to support the critical financial infrastructure behind single-family and multi-housing, Vogel said.  
Executive Director Calabria had hired investment bankers and consultants to push a plan forward based on his main priority of unshakable private capital buffers.  
"There was a residual risk he would move ahead with that push despite the lack of Congressional support, Vogel concludes. "That possibly disruptive event should now be off the table."
---
🤣 MEME of the day 🤣
Have a funny meme? Email your favorite meme here for a chance to be featured in our next Rise&Shred.
---
Homepoint transitions to "regionally aligned model" to help brokers
Homepoint, the third-largest wholesale mortgage lender in the nation, today introduced Homepoint Amplify, its new service model that combines localized support with Homepoint's national platform.
Homepoint said it will form regional support teams aligned with Homepoint's six regions – Central, Northeast, Northwest, South, Southeast and Southwest. 
Each region will have designated teams of loan coordinators, underwriters, closers and loan funders paired with account executives that already service broker partners in those respective areas. 
By organizing its operations and sales regionally, Homepoint will provide brokers with a uniquely intimate partnership arrangement with designated specialists that gives a "small lender" feel – with the technology, resources and capabilities of a large lender. 
"Relationships between mortgage brokers and lenders are paramount in a purchase market, said Phil Shoemaker, President of Originations at Homepoint, in a statement. "With Homepoint Amplify, we are transitioning into a service model that enables our broker partners to more closely connect with our experienced operations and sales personnel to win more business in this purchase market." 
"We're one of the largest wholesale mortgage lenders in the country, but brokers will benefit from the more personable communication and collaboration that stems from the small-lender feel that our new model will provide," Shoemaker added.
---
🔥 Winning everyday mentality 🔥
With Josh Pitts & Mat Ishbia
---
CFPB will start allowing foreclosures again, real soon, but with conditions
The CFPB finalized amendments to the federal mortgage servicing regulations to reinforce the ongoing economic recovery as the federal foreclosure moratoria are phased out and which will help protect mortgage borrowers from unwelcome surprises as they exit forbearance. 
"As the nation shifts from the COVID-19 emergency to the economic recovery, we cannot be complacent about the dangers we still face," said CFPB Acting Director Dave Uejio. "An unchecked wave of foreclosureswould drain billions of dollars in wealth from the Black and Hispanic communities hardest hit by the pandemic and still recovering from the impact of the Great Recession just over a decade ago.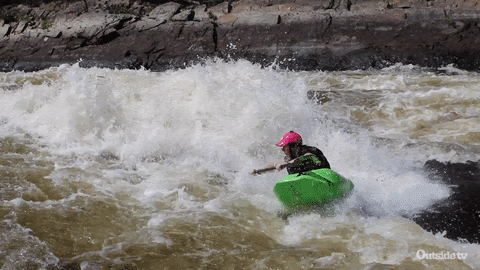 With these rule changes in place, homeowners exiting forbearance will have the time and support to make the decision that best fits their individual and family needs. Generally, borrowers will have at least three options to bring their mortgages current and avoid foreclosure. Borrowers may:
Resume regular mortgage payments. Servicers can move a borrower's missed payments to the end of the mortgage, commonly called "deferral."

Lower their monthly mortgage payments. Loan modifications can change the interest rate, principal balance, or length of the mortgage.

Sell their homes. For homeowners with sufficient equity, a sale may be a possibility. However, long-term forbearance may have significantly eroded borrowers' equity, and home prices may dip if the market is inundated with home sales.
In some cases, foreclosures are not avoidable. So, under the CFPB's rule, foreclosures will be able to start if the borrower:
Has abandoned the property;

Was more than 120 days behind on their mortgage before March 1, 2020;

Is more than 120 days behind on their mortgage payments and has not responded to specific required outreach from the mortgage servicer for 90 days; or

Has been evaluated for all options other than foreclosure and there are no available options to avoid foreclosure.
---
Spread the Rise&Shred ❤️ and share with a friend