The economy is booming, still the fed is cautious on rates. WHY??
Fed Chair Jay Powell painted a rosy picture of the U.S. economy earlier this week, but showed no sign that the central bank would change monetary policy anytime soon due to the "uneven and far from complete" recovery. 
That's good news for homebuyers, lenders and investors, who had been watching if the Fed would budge after a series of positive economic reports. "It will take some time before we see substantial further progress," Powell added, choosing not to focus on steps that would be needed to eventually withdraw monetary support.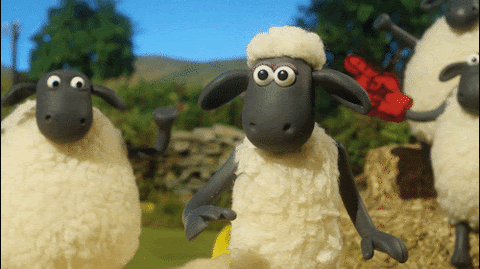 Despite the dovish tone, stocks dipped during the post-FOMC meeting news conference as Powell addressed the topic of financial stability.
"You are seeing things in the capital markets that are a bit frothy. That's a fact. I won't say it has nothing to do with monetary policy, but it also has a tremendous amount to do with vaccination and reopening of the economy." 
He also reiterated that any increases in inflation are likely to be transitory and would ease after supply chain issues subside.
Don't forget the latest jobless claims data from the Labor Department (expected to be the lowest level since the pandemic) and the first snapshot of Q1 GDP growth (forecast at a whopping 6.4% annualized rate).
---
🤣 MEME of the day by Collin McDowell 🤣
Have a funny meme? Email your favorite meme here for a chance to be featured in our next Rise&Shred.
---
C'Mon California, will you legalize RON already? The suspense is killing us!!!
We're not crying, you're crying! Actually, we're all crying. According to a new study, we're the saddest we've been in quite some time.
One of the many cryable offenses imposed by the Covid-19 pandemic has been the difficulty in obtaining notarization of documents. We've proven we can do it quickly and at lower fraud levels than traditional closings. The Golden State, apparently, did get our progress report.
—> SIDE RANT: Did you know that the Secretary of State of California admitted recently that she currently has no position on the idea of whether or not the state should legalize RON??? OK, but we mean, like, we've only been doing digital documents for THE PAST 13 MONTHS!! How do you not have an opinion, yet? RANT ENDS. <—
Earlier this week, Secretary of State Dr. Shirley Weber held a Zoom hearing to discuss whether remote notarization should be permitted in California. The hearing was attended by more than 500 persons and included proponents and opponents of the concept. 
Assembly Member Jones-Sawyer has, in fact, introduced legislation, AB 1093, that would permit a notary public to apply for registration with the Secretary of State to be a remote online notary public.
"As with everything else that occurs online, online notarizations create the opportunity for theft of personal information that is collected in the course of the transaction (including facial images and identification records)," this article claims and Rise&Shred disagrees. 
The California League of Independent Notaries testified in opposition to online notarizations unless specific concerns were addressed.  
The California Land Title Association testified in support of online notarizations.
---
🔥
Play the Long Game of Social Media
🔥 
With Josh Pitts & Joe Wilson
---
BTW, we're calling certain fintechs "nonbanks" now, and here's why
Fintech firms have been labeled "disrupters." Why? In most cases, they're fixing what's broken. If anything, they should be labeled "fixers." 
But another label that's gaining popularity is "nonbanks"… that is fintechs that offer varying degrees of traditional banking services, but with some pros and cons. 
First, we all know why this is why Big Banks are hating all over fintechs these days (Do you remember Big Banks? The ones that got billions from the government during the last recession and didn't lend any of it out? Well, how's that working out for them?)
In a blog from the St. Louis Fed titled: "Banks See Challenges from Fintech Disruption," Carl White, Senior Vice President, Supervision, writes the following:
"Whether teaming up with financial institutions or going it alone, fintech firms — or neobanks — are rapidly gaining market share in several areas formerly dominated by financial institutions, such as payments and consumer loans. In 2013, according to TransUnion data, fintech companies accounted for 5% of the U.S. personal loan market. By 2018, these firms eclipsed banks with a 38% share of this growing market. Banks' share of personal loans fell from 40% to 28% over the same period, while credit unions' share declined 10 percentage points to 21%."
But there's a downside to this progress. As competition intensifies and banks continue to lose market share in certain
 product groups, risks are also moving outside the banking system. A while the risk is moving, regulations are not.
"This trend has prompted some concern about unequal regulation and any resulting competitive advantages nonbank firms might gain," said White. 
"This is especially true of very large companies like Walmart, which filed a trademark application in late March for a venture the company says could offer services such as credit card issuance, financial portfolio analysis and consulting, credit and debit card transaction processing, mobile payments and virtual currency transaction processing."
… and soon, one day, MORTGAGES!
---
Spread the Rise&Shred ❤️ and share with a friend