FHA will open mortgages to those burdened with student loans
On yesterday's Rise&Shred show, Jacob Gaffney talked about the need for the Biden administration to allow for the mortgage market to open up to more borrowers. 
Um, were they listening?
According to the WSJ paywall article, the Federal Housing Administration is relaxing the way it assesses student-loan debt when weighing eligibility for homebuying assistance as the Biden administration pushes to help lower-income borrowers and narrow a racial gap in homeownership.
The changes are specifically intended to allow more borrowers to qualify for loans backed by the FHA, which is exactly what Gaffney was calling for. Weird, right?
"This new policy will make a big difference for individuals throughout our nation and is another step in our mandate to promote equity and opportunity for homeownership," said HUD Secretary Marcia Fudge in a statement.
Under the new policy, FHA will abandon the 1% assumption in favor of a calculation that better reflects what borrowers actually pay monthly. The changes are a victory for such groups as the Mortgage Bankers Association, which say the existing policy has imposed undue roadblocks on home buyers.
---
🤣 MEME of the day by Atlantic Home Mortgage 🤣
Have a funny meme? Email your favorite meme here for a chance to be featured in our next Rise&Shred.
---
Housing begins to stabilize the economy and itself, maybe
Homeowners with mortgages, who represent roughly 62% of all properties, witnessed a 20% jump in their home values in the first quarter from a year earlier, according to CoreLogic.  While the mean gain per borrower was $33,400, this represents a collective cash increase of nearly $2 trillion.
This meteoric rise in home values is not expected to continue indefinitely. Home values are projected to fall off in the coming months as exorbitant prices place many homes out of reach for buyers. Sales have begun to slow, and price drops usually follow such periods of stagnation.
There are signs to be optimistic about, however.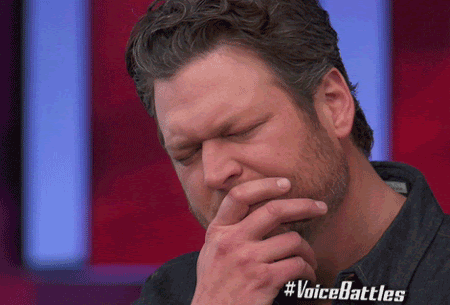 As we all know, lumber prices soared over the past year, frustrating would-be pandemic do-it-yourselfers, jacking up the costs of new homes and serving as a compelling talking point in the debate over whether government stimulus efforts risked the return of 1970s-style inflation.
The housing-and-renovation boom drove insatiable demand for lumber, even as the pandemic idled mills that had already been slowed by an anemic construction sector since the 2008 financial crisis. Lumber futures surged to unprecedented heights, peaking at more than $1,600 per thousand board feet in early May.
But now, as DIY demand is slowing and lumber prices are plummeting, the crazy days may be over.
"Many of the extreme price spikes we've seen in recent months are likely to reverse for Econ 101 reasons," said Jan Hatzius, chief economist at Goldman Sachs.
For economic strategists, the lumber market's behavior is a sign of consumer sanity, not insanity. And this is leading Federal officials to put a cap on their expectations of hyper-inflation. 
We may get through this in one piece, after all!
---
🔥
Music, patriotism, and serving our veterans 
🔥
With Josh Pitts, Bryan Bergjans, & Keni Thomas
---
Real estate startup starts trouble in Napa Valley
Real estate startup Pacaso is snapping up million-dollar homes, then selling ownership shares to second-home searchers looking for weekend getaways.
However, residents of California's Napa Valley aren't a fan of the business model, and they're fighting back.
The opposition to Pacaso in Napa is the latest attempt by homeowners to block real-estate companies from changing how homes in their neighborhoods are occupied or owned. 
Homeowners and local governments have for years fought the spread of short-term rentals made through platforms like Airbnb, and high demand during the pandemic for both vacation and primary residences has only intensified the conflicts.
Austin Allison, Pacaso chief executive, and a Napa resident, said the local unpleasantness was misplaced outrage about the larger shortage of affordable housing in California. The company's 14 homes in the region,which the company markets to up to eight partial owners each, are a drop in the bucket, he said. "This housing crisis is a big problem that's way bigger than Pacaso," he said.
Allison said the pushback in Napa likely would influence how the company buys homes in the future but said it would remain committed to its core idea of acquiring homes in places like the Napa Valley, where second homes are already common. "Luxury homes in luxury neighborhoods make terrific Pacasos," he said.
---
Spread the Rise&Shred ❤️ and share with a friend