Here's what Lee Smith, EVP of Flagstar Bank thinks about the future of mortgage
Rise&Shred's dear friend and independent analyst, Chris Whalen, penned another mighty piece of content for the subscribers of the Institutional Risk Analyst. 
Here he interviews Lee Smith, EVP of Flagstar Bank about what he thinks of the current mortgage market. It is insight not to be missed!
And true to form, Whalen opens with a BIG BANG, talking about Rocket Mortgage's quest to gain more and more market share.
Here's Smith's response:
"First of all, I think it's important to differentiate between mortgage locks and closings when talking about share. Closings may be up in 2021 vs. 2020 but some of that is 2020 locks closing in 2021. It might not seem like a big deal, but some originators, like Flagstar, calculate gain on sale revenues off of locks while some calculate revenues off of closings. Just something to be aware of when comparing results."
Whalen then asks: What does that suggest for the future?
Here's Smith's reply:
"A lot of mortgage companies that have gone public in the last year have talked about increasing market share and leveraging technology to do so. If you look at the MBA and agency projections, the mortgagemarket is forecast to get smaller in 2022 and beyond as the number of refinance mortgages in particular starts to decrease. So the question remains, is this technology real because not everyone is going to be able to grow market share in a declining market.  As a result, I expect to see a lot more M&A activity over the next 12 – 18 months, as that's the only way for some players to grow share."
---
🤣 MEME of the day 🤣
Have a funny meme? Email your favorite meme here for a chance to be featured in our next Rise&Shred.
---
Realtor.com Grows Agent Revenues Faster Than Zillow
OK, everyone. Stop and take a moment to sign up for Mike DelPrete's email alerts.Go one, we'll wait. You won't be sorry and you can thank us later.
Top U.S. portals Zillow and realtor.com recently released their latest financial results. Historically, Zillow has maintained a consistent 2.5x agent revenue lead over realtor.com.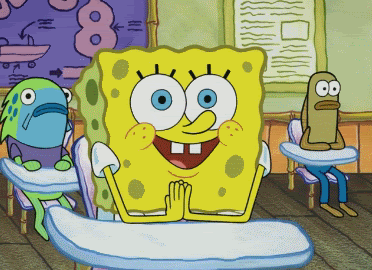 But in the last quarter that lead has slipped, according to an email from DelPrete, who independently analyzes iBuyers.
That's because realtor.com grew its agent revenues much more than Zillow.
"Since the last quarter, Zillow increased its premier agent revenues by $14 million, or 4 percent, compared to an increase in realtor.com's real estate revenues of $24 million, or 18 percent," he writes. 
"These are each company's agent lead gen programs, and don't include adjacencies like iBuying and mortgage."
The decline in Zillow's revenue lead may be the start of a trend, or it may be a temporary blip (which has been seen before), DelPrete notes. 
Quarterly results from the past three years show that the companies are still within the normal bounds of fluctuations.
"While the revenue dominance between Zillow and realtor.com has remained relatively static, the total spend from agents has not," he adds. 
"Combined, Zillow and realtor.com have managed to increase agent revenues 55 percent over the past two years, from $327 million to $507 million — seemingly fueled by the hot market."
---
🔥 Delete Facebook Immediately, Delta Dip, and The Bitcoin Mortgage…
🔥
With Josh Pitts & Jacob Gaffney
---
Why aren't there more refis?
Less than 1 in 5, or about 19 percent, of homeowners with pre-pandemic mortgages, have refinanced, according to a recent study from Bankrate.
Close to half, about 47%, with pre-pandemic mortgages have yet to consider refinancing, while more than a quarter, about 27%, have considered, but have yet to actually refinance. In addition to this, 7% don't know if they'd refinanced their mortgage or not.
"The overwhelming majority of mortgage borrowers have not yet refinanced, despite record low rates over the past year," said Bankrate.com chief financial analyst Greg McBride, CFA.
The major reasons homeowners cited for why they haven't refinanced included 32% believing it wouldn't save them enough money, 27% saying there's too many high closing fees and costs, and 23% saying there's too much paperwork and hassle. 
Despite this, "cutting the monthly mortgage payment by $150 or $250, possibly more, can create valuable breathing room in the household budget at a time when so many other costs are on the rise" McBride said.
Other reasons also mentioned were plans to move or pay off the loan soon, credit score issues, not qualifying due to unemployment or reduced income, owing more than their home is worth, and lastly, not knowing the reason why they haven't refinanced.
"The most cited reasons for not refinancing might not hold up in this environment of ultra-low rates," McBride continued. "Reducing your payments with no out-of-pocket cash by rolling the costs into the loan are one way to trim the biggest household expense without compromising your savings account."
---
Spread the Rise&Shred ❤️ and share with a friend