The two craziest real estate deals on the market today
Now, this is real estate to die for. And that's expecially fitting, since it's Friday the 13th!
A burial crypt adjacent to the remains of Hugh Hefner and Marilyn Monroe is now up for grabs, starting at $2 million.
Not bad, considering the winning bidder will spend eternity next to two of the sexiest people to walk the earth. (WSJ paywall.)
While the burial plot is a great example that real estate is "location, location, location," there is another California real estate opportunity that proves this old adage. 
Take a look at this listing on Redfin.
Extensive damage from a fire has this house stripped to the studs on both floors. 
"This one is ready to start fresh and build to suit your style preferences. 
Opportunities like this are rare to make dramatic changes to a home and floor plan," the listing reads. 
"Great neighborhood, large lot, and close to shopping and conveniences. Bring your contractor, architect, and designer: this is more than a fixer and the potential is limited only by imagination." And the buyer's pocketbook.
Because it is only 40 minutes outsides San Francisco this property is listed for $850k. 
What a bargain.
---
🤣 MEME of the day 🤣
Have a funny meme? Email your favorite meme here for a chance to be featured in our next Rise&Shred.
---
New startup directly connects homeowners to buyers
The latest startup, called Aalto, has built out a new kind of homeowner marketplace. 
It's a private one that doesn't rely on the MLS, and gives sellers more control of how and when their homes are listed, shown and sold.
Today Aalto is emerging from stealth, according to Mary Ann Azevado at TechCrunch, and announced that it has raised $13 million in a Series A funding round led by Sequoia Capital. 
Background Capital, Defy Partners, Maple VC and Greg Waldorf — the first investor at Trulia — also participated in the financing, which brings Aalto's total raised to $17.3 million since its 2018 inception.
Aalto's online marketplace, which launched in April of this year, directly connects homeowners to buyers. 
The company claims that a potential seller can list their home on its platform in five minutes, rather than a typical process that is closer to five weeks. 
Since launching in the Bay Area, Aalto has built up a network of more than 30,000 buyers and more than two dozen homes have been sold via the marketplace. 
Currently, about 85 homes are listed for sale on its platform, with an average of one new home being added per day, Azevado notes. 
---
🔥 Making a smooth transition
🔥
With Josh Pitts & Kelsey Raushut
---
The war to WFH just lost a major battle
Well, that didn't take long.
In July, roughly 25% of managers and professional workers teleworked at some point because of the pandemic, the lowest since the government started tracking the data in May 2020.
It's a clear sign that the age-old work compact is mostly intact, and that the office model is far from defunct.
The July number is down from 41% in January and 57% in May of last year, according to data from the Bureau of Labor Statistics, which tallies the number of employed who teleworked or worked at home for pay at any time in the month because of the novel coronavirus.
For the overall workforce, WFH has dropped to around 13%, also the lowest since May 2020.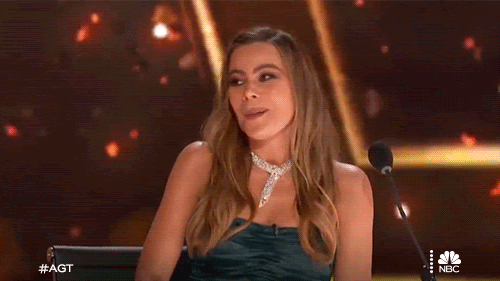 So how did employers get workers to come back? One need only to look at Google for an answer.
According to the BBC, Google employees who opt to work from home permanently may get a pay cut.
The technology giant has developed a pay calculator that lets employees see the effects of working remotely or moving offices.
Some remote employees, especially those with a long commute, could have their pay cut without changing their address.
Big tech companies including Microsoft, Facebook, and Twitter have also offered less pay for employees based in locations where it is more inexpensive to live. Many financial institutions are following suit.
Not everyone is taking part in the work-remote, paid-less trend.
A few smaller firms such as Reddit and Zillow have said they will pay the same no matter where employees are based, saying that this improves diversity.
---
Spread the Rise&Shred ❤️ and share with a friend