New bank employees didn't expect to have to work so hard
Who knew working hard would take so much hard work?
And you know who works a little too hard? Gregg Shore.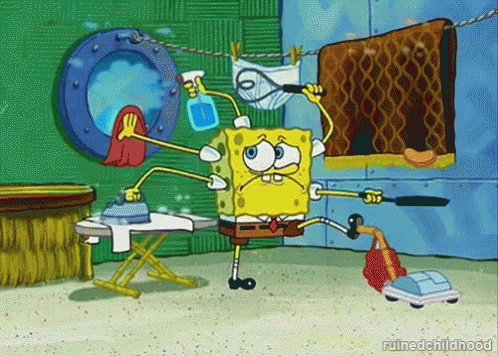 Attorney Gregg Shore prosecuted high-profile cases in a suburb of Philadelphia, earning a six-figure salary and reaching the second-highest post in a district attorney's office.
Shore also delivered food for DoorDash during normal work hours, despite earning $125,435 in 2019.
Needless to share, Shore has since been demoted for double-dipping on the taxpayer's dime.
On the other side, young Goldman Sachs associates say they don't like to work a lot and are complaining about grueling work conditions, but one prominent alum of the financial behemoth has little sympathy.
Speaking on CNBC's Squawk Box Friday, Jim Cramer — who worked at Goldman in the 1980s — is blasting the 13 first-year analysts who recently complained about their demanding schedules in an internal survey. In particular, the lament from the Goldman first-years that they only get to sleep five hours per day did not sit well with the CNBC commentator.
"Give me a break! You go to Goldman Sachs because of the deal you make!" Cramer said. "You can make the money, and then you can do something great. Five hours, that's all they get to sleep, that was pathetic! They should not be sleeping five hours!"
---
🤣 MEME of the day 🤣
Have a funny meme? Email your favorite meme here for a chance to be featured in our next Rise&Shred.
---
Finance of America CEO to Jim Cramer: "Market has yet to fully appreciate Finance of America"
Finance of America Equity Capital, an end-to-end lending and services platform, announced that its subsidiary, Finance of America Mortgage, has emerged as the winner in a court-supervised sale process to acquire certain of the assets of Renovate America, including its industry-leading home financing product, Benji. 
The closing of the transaction will mark the launch of a new vertical, Finance of America Home Improvement, which strongly complements Finance of America's diversified consumer lending platform consisting of mortgages, reverse mortgages, and commercial loans offered across distributed retail, third-party brokers and digital direct-to-consumer channels. 
At the same time, Finance of America Companies CEO, Patricia Cook, appeared as a featured guest on CNBC's "Mad Money with Jim Cramer" on Wednesday, March 17, 2021.
When Jim Cramer asked why the company stock was such a great value, Cook responded that the market doesn'tyet understand how diversified the Company is, and when they do, you better watch out.
"We'll acquire new customers [with the Renovate America acquisition] at a fast rate by doing home improvement loans," Cook told Cramer. "Call it 25,000 – 50,000 more customers per year, that then gives us a new customer to talk about mortgage, reverse mortgage or a variety of other products that we're offering."
Full interview can be watched here.
---
🔥 Strategies to help YOUR business 🔥 
With Josh Pitts, Val Miller, Ariel Naumann
---
Wells Fargo CEO 'Bullish' on U.S. Economy in Second Half of Year
Wells Fargo & Co. Chief Executive Officer Charlie Scharf said he sees the U.S. economy coming back from thecoronavirus pandemic in a strong way in the second half of the year. 
"Consumer demand is extremely high — over the last couple of weeks we, like others, have seen material increases in consumer spend, and that's before the stimulus checks have arrived," Scharf said in an
 interview on Bloomberg Television. Stimulus deposits are arriving in Americans' bank accounts starting today. "We're really bullish in terms of what the third and fourth quarters could look like."
One reason is jobs.
Check out this cool interactive map to see how your state is doing. HINT: Minnesota is winning the race to replace jobs. 
However, some states are still losing jobs (looking at you, California).
Unemployment rates were lower in January 2021 than in December 2020 in 33 states and the District of Columbia and stable in 17 states. 
Forty-eight states and the District of Columbia had jobless rate increases from a year earlier, and two states had little change. 
---
Spread the Rise&Shred ❤️ and share with a friend