What do recent pending home sales numbers tell us?
Pending homes sales are on the decline. The latest figures reported by the National Association of Realtors show that sales are down 1.1%. IAnalysts had expected a small monthly gain.
Still, the drop shouldn't automatically thrust you into panic mode, considering that year-over-year contract signings rose 20.2%.
So what's behind the drop? Lawrence Yun, NAR's chief economist said it's the tight inventory of homes for sale paired with the historically low mortgage rates that are driving an intense demand for housing.  That supply, demand imbalance has driven home prices up — median home prices have jumped 16% to $313,000 according to Realtors.com
Yun believes that the combination of these factors has pushed home prices to levels that are making it difficult
to save for a down payment, particularly among first-time buyers. "The housing market is still hot, but we may be starting to see rising home prices hurting affordability," said Yun.
Barry Habib in his MBS Highway market update Monday said it's a big misconception to correlate the drop in pending home sales with an affordability issue. Both the S&P CoreLogic Case-Shiller National Index and the Housing Market Index from the Federal Housing Finance Agency (FHFA) recorded an annual appreciation of at least 7 percent.
"Pending home sales, considering what is going on, I think its an amazing number," he said. "When you look at the level of inventory that is available it's down. So fewer homes on the market to be purchases means that the amount of sales will be somewhat limited."
And what of the affordability argument? Yet another misunderstanding said Habib. "Median home prices does not mean this is the level of appreciation," he said. "Median home prices are up but that is just because there is not a lot of inventory at the lower end so people are buying higher-priced homes. If there were not higher priced homes for sale and more people purchase lower-priced homes you have appreciation and median home princess would go lower."
---
🤣MEME of the day by The Broke Agent 🤣
Have a funny meme? Email your favorite meme here for a chance to be featured in our next Rise&Shred.
---
Here's a big reason why people move
We've done a few articles here on pandemic related migration patterns mainly centered around homebuyers migrating out of covid-19 hotspots and into more rural/suburban settings. A lot of that movement is driven by a desire to get more space for your buck as America's workforce (and school-aged kids) moved out of the office and traditional learning environments and into their homes.
Here's another reason — money. A new LendingTree survey found that 46% of consumers are thinking about
moving into a new home within the next year. The main driver behind this sentiment is a desire to reduce living expenses, which is true for 44% of respondents.
The economic crisis has adversely affected the finances of many Americans," said Tendayi Kapfidze, LendingTree's chief economist. "Even those who have kept their jobs and added to savings, via stimulus and spending less due to staying home, are likely worried about the stability of their financial position."
More than 1 in 4 (26%) Westerners and nearly a quarter (24%) of Northeasterners say their local cost of living is high and no longer worth it, due to the coronavirus pandemic.
It may explain why Americans are flocking to these cheap American cities. Of the 20 cities to make the USA Today list, 16 are in the South.
Here's the link to the Census Bureau data on state-by-state migrations for the quants out there!
---
🔥 The ABCs of Creating Superfans 🔥 
With Brittany Hodak
---
Flooding "could spark the next home mortgage disaster"
Rise&Shred can go either way on this report from Politico, titled "How climate change could spark the next home mortgage disaster."
There is no denying that homes are at a massive risk of flooding. But is the mortgage industry truly sitting on a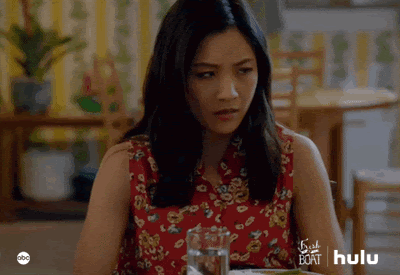 time bomb with this? Politico's Zack Coleman thinks so. The premise presented is homes outside the boundaries of insurance are facing a big loss in a climate change-induced flood. Efforts to measure this risk effectively are not being properly evaluated by technology, Coleman indicates.
"Buyers and lenders are now able to assess the risks of climate change damage by using simple apps — a technological revolution that is placing a warning label on millions of properties from seaside New England to low-lying areas vulnerable to hurricanes across the Southeast to the arid, fire-prone hills of California," he writes.
"And once buyers start refusing to pay top dollar for such homes — and insurers stop underwriting policies on them — the more than trillion-dollar Fannie-Freddie portfolio could take an enormous hit, big enough to knock the economy into recession or worse," he predicts.
The piece is worth the read for hearing from who he interviewed. But, where Coleman fails the reader is by NOT interviewing providers of such technology to the mortgage industry. There are several key players in the climate change mitigation management space and not a single one gets interviewed. We're under given the impression that Coleman simply doesn't know about these firms, since he clearly cares about the topic. And you don't know what you don't know, so we can fault him for the whiff.
However, until those providers get some time in the limelight, we won't be able to take articles such as this with anything more than a grain of salt.
---
Spread the Rise&Shred ❤️ and share with a friend