HomeVestors accused of making low ball offers for hot properties
Yawu Miller is the senior editor for the Banner, a publication up in Boston. He recently received a cold call from a real estate agent who offered to buy his home.
As Miller writes: "I have no interest in selling my home. But as a reporter who has written about cash buyers, I was curious about what [the agent, whose name was] Kay would offer me for my home. While two-family homes in Roxbury regularly
 sell for north of $800,000, Kay gave me a substantially lower number…." 
"I was able to run some numbers in your area," she said, citing a figure of $653,000. "That's what homes typically sell for in your area."
For my home, however, Kay said she was willing to offer $590,000. "But we do cover closing costs and fees," she offered.
Every day, scores of Boston homeowners receive phone calls from cash buyers looking to make a quick buck in Boston's overheated real estate market. Cash buyers, such as the HomeVestors firm that posts the "We buy ugly houses" billboards throughout Boston, typically pay 60 to 70 cents on the dollar of a home's actual value in the real estate market.
Last week, I received a call from an agent named Kay, who offered to buy my Roxbury two-family home. She identified the company she worked for as Homebuyers.
"We're just local cash buyers in the area," she offered.
In the article, Miller continues to trash the HomeVestors business model. He sources no one who can defend their practices, but rather offers a list of people who accuse HomeVestors of being devious, even potentially discriminatory. 
"In Boston's predominantly Black neighborhoods of Roxbury, Dorchester and Mattapan, where home values have more than doubled in the last 10 years, cash buyers may be banking on uninformed or desperate sellers," Miller writes, citing a real estate broker who adds: "Our elders are falling victims to this stuff. It prevents them from passing on intergenerational wealth."
---
🤣 MEME of the day 🤣
Have a funny meme? Email your favorite meme here for a chance to be featured in our next Rise&Shred.
---
There is no real estate bubble
There's no question residential real estate in the United States is on fire. The latest Case-Shiller Index data showed an 11% year-over-year increase, and this data is only through January.
It's based on data, such as this, that Ben Carlson, a blogger for Wealth of Common Sense and a portfolio manager for RitholtzWealth Management published a piece titled: Why this is not another housing bubble.
"I would expect the numbers will be even higher in subsequent months. We've all heard anecdotes of housing shortages and ridiculous all-cash offers," Carlson writes. "The logical conclusion for many prognosticators is to call this yet another housing bubble. I don't think this is the case."
Carlson also cites the fact that loans are mostly being made to those with high credit scores and sizable down payments, the exact opposite of the subprime housing boom.
According to the Wall Street Journal, mortgage credit availability is near its lowest point since 2014. This means the banks pulling back on lending or households pulling back because they have been worried about the effects of the pandemic on their finances.
"Either way, if more people eventually begin to take out loans this could actually lead to another leg higher in the housing market," Carlson writes.
By the end of 2007 there was more than $10 trillion in home equity but more than $9 trillion in mortgage debt. Now there is more than $21 trillion in home equity and $10 trillion in mortgage debt.
"During the last bubble people with terrible credit scores took on too much debt that they couldn't possibly hope to repay," Carlson concludes. "That's not the case this time."
---
🔥
How Top Producers Are Getting More REALTOR Conversations THIS WEEK AND NEXT
🔥 
With Mortgage Coach
---
More mortgage credit made available
Good News! Mortgage credit availability increased in March according to a report from the Mortgage Bankers Association that analyzes data from Ellie Mae.
"Credit availability inched higher in March, driven by the ongoing economic and job market recovery. This has increased the amount of low credit score and high LTV products," said Joel Kan, MBA's Associate Vice President of Economic and Industry Forecasting, in a statement. 
Kan added that all the market segments covered by MBA sub-indexes increased over the month, notably government and jumbo indexes.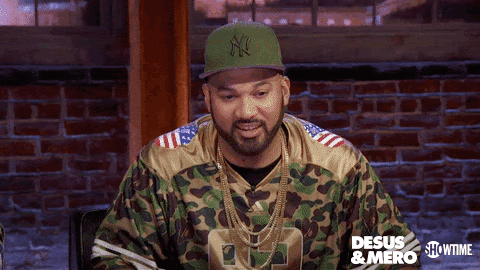 The government index, which includes FHA, VA, and RHS mortgages, increased for the sixth time in seven months to its highest level in a year.
"As we look ahead to the expected growth in the purchase market, which will be driven by millennials and first-time home buyers, credit availability to qualified borrowers will play an important role in supporting this demand," Kan said.
Added Kan, "Jumbo credit supply increased for the sixth consecutive month, a strong rebound after many lenders pulled back in the first half of 2020 at the onset of the pandemic. Jumbo availability is increasing again as the economy regains its footing and coincides with the strong demand for homebuying and accelerated home price growth in many markets."
---
Spread the Rise&Shred ❤️ and share with a friend