Startup Homeward give money to homeowners to make all-cash offers
Hey there everyone! It's a long weekend so be sure to catch up on all the latest trends in the mortgage industry in TUESDAY's Rise&Shred. We publish each and every working day and we're the ONE, the ONLY daily diary of the mortgage industry!
Take a look at this, this is a neat idea.
Real estate financing startup Homeward completed a $371 Million Series B round that values the three-year-old business at more than $800 million. The round, which included $136 million of equity funding and $235 million in debt financing, comes as continued demand for housing has led to a boom in all-cash offers.
And what does Homeward do?
Homeward provides cash to buyers so they can submit the most competitive possible offers, or buy a new property prior to selling their existing home. 
The company's fees vary by state, but its standard charge is a 1.9% convenience fee, which it lowers if customers buy other services, like its mortgage product. Opendoor, the industry leader in i-buying, will in some cases buy a new home on behalf of customers, charging a 0.02% daily fee after the first 120 days it holds the property. Homeward's pitch is that, unlike some competitors, its customers can work with any third-party rather than being constrained into paying fees with a designated agent.
---
🤣 MEME of the day by Movement Mortgage 🤣
Have a funny meme? Email your favorite meme here for a chance to be featured in our next Rise&Shred.
---
Headline claims housing discrimination is "easier" today; Here's the biggest economic challenge POCs face
By now, we're familiar with the anecdotal stories of Black women, and other minorities, getting white friends to pose as homeowners to get their properties properly appraised. Those in the housing finance industry generally feel like these are a "few bad apples" situations; Housing is not systemically discriminatory. 
Enter this Vox headline: The housing shortage makes housing discrimination much easier.
Let's object at first that discrimination in housing is easy and just got easier. Also, the claim that housing is discriminatory is not even doubted, rather touted as a harsh reality, and that's not a fair take.
"In a healthy, nondiscriminatory housing market, buyers will compete for homes by raising their bids,"
 the author writes. "American housing markets are neither healthy nor nondiscriminatory, and with supply at historic lows, sellers have increasing power to legally and illegally discriminate among buyers."
Do POC face greater challenges economically, than the white majority? Yes, they do, and it's actually harming the overall economy.
While, there's definitely a rebound underway, says economist and bestselling author Dambisa Moyo,  it might be premature to call it a recovery. In a video conversation watched hundreds of thousands of times, with Goldman Sachs President John Waldron on a recent episode of Talks at GS, Dr. Moyo explains that the driving forces of inequality continue to hold the economy back, and in many ways, COVID exacerbated these challenges. 
A member of the advisory council for Goldman Sachs' One Million Black Women initiative, Dr. Moyo also discusses a top issue affecting Black women: a lack of access to capital. "A lot of people in the country, particularly in a capitalist society, just don't have much information about where to access loans," she says. "Even if they do get that information and they submit an application for a loan with collateral, there might be some overhang or redlining…that might create structural challenges for them to raise capital."
---
🔥 Settlement Secrets 🔥 
With Josh Pitts & Pam Paulkner
---
LinkedIn traffic indicates remote work is here to STAY
Is remote work here to stay? A new analysis by LinkedIn's Economic Graph team shows a huge rise in the trend, at least for a number of industries. 
As of May 20, the percentage of paid job postings on LinkedIn that offered "remote work" has skyrocketed 457% from the year-earlier share, according to the data.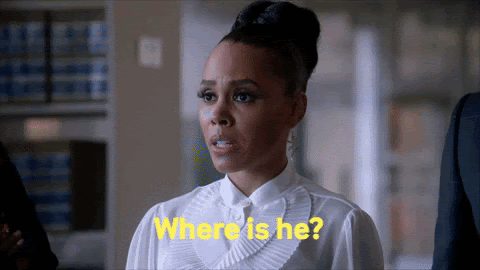 That analysis covers about two million job listings in the past year, ranging from children's book editors to anti-money-laundering experts.
Leading the way is the media and communications industry, where remote work now accounts for 26.8% of all paid job listings. Software and IT jobs are also near the top. 
Overall, 9.7% of listings across all industries now involve remote work, up from barely 2% a year earlier.
Not every industry is embracing remote work, though. 
LinkedIn data shows that remote opportunities still constitute less than 5% of all job posts in fields such as consumer goods, manufacturing, design, transportation and logistics. For travel and recreation, remote listings fall below 2% of the mix.
---
Spread the Rise&Shred ❤️ and share with a friend