This disgusting 'house from hell' is listed for $600,000 … and getting multiple all-cash offers
Happy Monday, everyone! This house for sale may look great from the outside, but it's what's on the inside that earned it the label "House from Hell" by its listing agent.'
So what's inside? Vandalism, destruction, animal remains, years of neglect, and… a pretty intense odor.
Check out the photos on its Redfin listing, which states: "it's every landlord's nightmare and needs someone with firm resolve to appreciate its potential. If you dream of owning your own little slice of hell and turning it into a piece of heaven, then look no further!" 
"This house is not for the faint of heart but for that special person who can see through the rough diamond to the polished gem inside," the ad says.
Even better are the stark warnings: DO NOT GO ON BACK DECK. DO NOT OPEN FREEZER IN BASEMENT
The owner lives out of state and was renting the place out. When the tenant was evicted in the fall of 2019 for not paying rent, she was allowed to return to collect some of her possessions, but instead trashed the place.
---
🤣 MEME of the day by Cody Stevens 🤣
Have a funny meme? Email your favorite meme here for a chance to be featured in our next Rise&Shred.
---
Krebs bashes First American on pretty much every level
Microsoft wants WFHers to learn how to chill and is adding a service to Teams to make it happen.
The software giant announced it is bringing meditation and mindfulness app Headspace to its Teams platform. The move aims to combat the seeming collapse between working life and home life and increased burnout that has resulted from the new, post-pandemic work-from-home environment.
Employees at First American are going to need something to help them chill after reading what Krebs Security had to say about them.
Rise&Shred reported last week about the Securities and Exchange Commission, which on Tuesday announced settled charges against First American Financial, alleging cybersecurity breaches when the company exposed the sensitive personal information of its customers and did not follow proper incident response when informing customers about the leak.
First American will pay a $500K fine — which Krebs Security is publicly calling "farcical" on the basis they fell the fine should have probably been larger.
Krebs cites a poor approach to customer service, failings in quality control, a lack of appropriate management along with the mishandling of security issues in their scathing editorial.
Here's are some of their thoughts on the multi-level breakdown: "So,someone within First American accepted the risk, but that person neglected to ensure the higher-ups within the company also were comfortable with that risk. It's difficult not to hum a tune whenever the phrase "accepted the risk" comes up if you've ever seen this excellent infosec industry parody."
Brutal, Krebs.
---
🔥
Has There Ever Been A Worse Time To Be A Homebuyer?! 
🔥
With TheResourceTV
---
Morgan Stanley CEO tells workers to get back in the office, or else!
Some Wall Street workers got the bluntest message yet about the return to work: Be back by Labor Day or "we'll have a different kind of conversation," warned James Gorman, chairman and CEO of investment giant Morgan Stanley.
"If you can go to a restaurant in New York City, you can come in to the office, and we want you in the office,"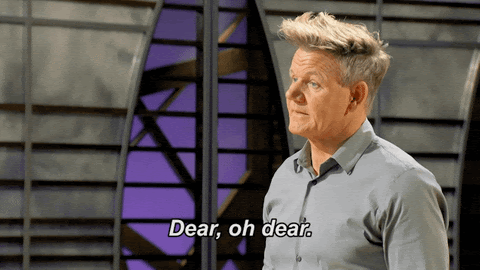 said Gorman, whose firm's wealth management division ranks the third largest in the U.S. by assets. He outlined his posture in remarks during an investing conference webcast on Monday.
Gorman also said that employees continuing to work in parts of the country with a lower cost of living should not expect to still draw their big city salaries.
"If you want to get paid New York rates you work in New York," he said. "None of this 'I'm in Colorado and working in New York and getting paid like I'm in New York'. Sorry, that doesn't work," Gorman said.
Gorman isn't the only big banker getting tough on coming back to work.
Bank of America is encouraging its vaccinated employees to return to the office after Labor Day in September, the company's CEO Brian Moynihan said in a Bloomberg Television interview Thursday.
After Labor Day, "our view is all the vaccinated teammates will be back," Moynihan said. "We'll be able to operate fairly normally and will then start to make provisions for the other teammates as we move through the fall," he added.
"We encourage employees to enter their vaccination status in the company portal, and we expect the majority of our employees to return after Labor Day," a spokesperson for Bank of America told CNN Business.
---
Spread the Rise&Shred ❤️ and share with a friend