COVID cases start to dip heading into MBA, as markets try acting more "normal"
Good news, the 7-Day average COVID cases are down almost 50% from their recent peak, which is great news heading into the MBA Annual, the largest gathering of mortgage professionals next week!
Also returning to "normal" are some housing markets, according to Ryan Lundquist in his latest Sacramento Appraisal Blog.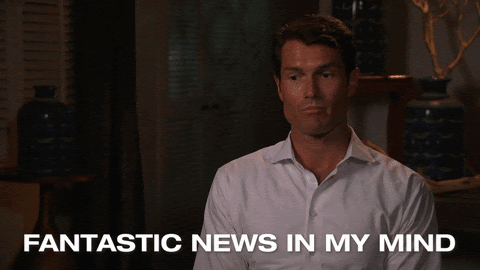 "The housing market is trying to get back to normal, but how close are we?" he asks. "On one hand we're feeling some seasonal slowing, but it also still feels really competitive."
The market is experiencing seasonal slowing and it's clearly not what it was at the height of spring season, he added.
"This is important for sellers to understand to price according to today's trend instead of headlines from the past," he notes.
"With that said, things are still really competitive and mostly all stats are not normal yet (still more aggressive than usual). On one hand, buyers have gained power, but it's still fierce out there. Here's a good way to put it: "The market is not slow, but it's slower than it was."
---
🤣 MEME of the day by The Broke Agent 🤣
Have a funny meme? Email your favorite meme here for a chance to be featured in our next Rise&Shred.
---
Most single moms now believe homeownership is out of reach because of COVID
Since the beginning of the COVID-19 crisis, the Federal government has taken numerous actions to help struggling homeowners and renters with financial hardships related to COVID-19. 
Some initiatives, such as the proposed Build Back Better Bill look to throw even more money and resources into housing and we'll break that down in a bit.
But first, the impact of COVID on housing is just now being fully understood.  All categories of buyers were impacted, but perhaps none more than single moms.
New consumer research from Freddie Mac has found that the pandemic disrupted the homeownership goals of single female heads of households (SFHOHs). 
Although, some SFHOH renters believe they will buy upon their next move, nearly 60% of SFHOH renters surveyed indicate they feel homeownership is out of reach indefinitely. 
[See also, FHFA deep-dive working paper: Borrower Expectations and Mortgage Performance: Evidence from the COVID-19 Pandemic]
Freddie Mac's survey confirms this demographic has experienced rising housing cost burdens and reduced confidence in wealth building over the past year, further illustrating how the pandemic's economic fallout has hit the country's most economically vulnerable populations.
Many women had their work situation disrupted during the pandemic. Among those that dropped out of the workforce, a staggering 75% have not yet returned. Black and Hispanic women more frequently struggle to provide for their household and fear they will not recover financially in the next year – if ever. 
Generation X and younger respondents also struggle financially and feel stressed about the future, Freddie Mac finds.
---
🔥 BHBTTV 🔥
With Josh Pitts & Chris Baker
---
How will the Build Back Better Act help homebuyers?
The Build Back Better Act, introduced last month in the House, has a broad reach and includes more than $300 billion for housing. 
While Congress attempts to find a way forward on passing the bill into law, here are some of the current proposals in Build Back Better that are very likely to affect the housing, with no guarantee that any will survive to final passage, at least as they are proposed.
The most important part for us is the $10 billion earmarked for first-time homebuyers, according to RIS Media, paywall.
In the current form, much of the money would go directly to homebuyers as down payment grants. It would be restricted to people whose parents were not homeowners—though this criteria and other aspects of the program have already been publicly debated by Democrats. 
About $7 billion would go to state governments and $2.25 billion would be provided to non-government entities through a "competitive" process, who would then disburse the money.
The amount of down payment per homebuyer would not exceed either $20,000 or 10% of the purchase price. If the homebuyer abandons the property within five years, they will have to repay the grant.
NAR spoke favorably about proposals for first-time homebuyer tax credits when they were initially discussed early this spring, and signed a letter this month urging Congress to support this proposal. 
Real estate agents have also generally felt positive about down payment assistance programs, with Florida REALTORS recently lobbying to enshrine monies for affordable housing (including down payment assistance) in the state's constitution.
---
Spread the Rise&Shred ❤️ and share with a friend