iBuyers? Or iLiars?
Independent analyst Mike DelPrete sent out an email yesterday that is deeply critical of the iBuyer direct-to-consumer real estate and mortgage model.
"A casual investor could be excused for confusing iBuying with a profitable business," the letter opens.  "Zillow's latest shareholder letter claims, "Average return on homes sold before interest expense was a gain of $21,830 per home," while Opendoor's investor presentation highlights "positive unit economics" with a contribution margin of $11k/home."
DelPrete titled the email: "iBuyers Turning Obfuscation of Profit into an Art Form." So in essence he is saying, when it comes to how profitable they are, iBuyers are more like iLiars.
[Related CNBC video: Zillow CEO on housing market: 'Homes are flying off the shelves']
DelPrete claims that both companies actually exclude tens of millions of dollars of expenses — ranging from salaries to marketing to technology — when putting together information to present to shareholders.
"Both companies are unprofitable, losing roughly $300 million each in 2020. When all expenses are included,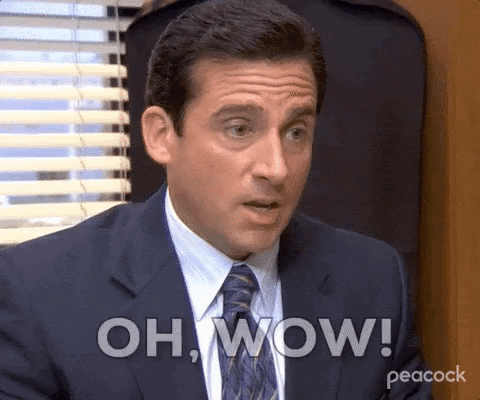 each company is losing tens of thousands of dollars per home," he writes. "Opendoor is losing less money per home than Zillow, in both 2019 and the first nine months of 2020."
As an example, DelPrete states that Zillow's average return on homes sold before interest expense​ is a gain of around $22k per home, but after all expenses are included, the net loss per home is $72k.
"It's the equivalent of an immaculate conception version of iBuying, where transactions magically occur without employees, customers materialize out of thin air, and technology is freely available for all," DelPrete writes.
Be sure to click here to join his mailing list.
---
🤣 MEME of the day 🤣
Have a funny meme? Email your favorite meme here for a chance to be featured in our next Rise&Shred.
---
Real estate software company looks to hook up with mortgage brokers
Real estate software provider Inside Real Estate just announced the creation of its Home Ownership Division in order to better hook up real estate agents with mortgage brokers.
The new division… wait… you didn't think it was THAT kind of service, did you? OK. Just making sure.
The new division was launched to try to ease what they say is a big frustration for home buyers: getting a mortgage.
Consumers trust their agents, the company said in a statement, but become confused and frustrated with the current home buying and selling experience. This is due to the number of vendors involved, a lack of clarity around choices to be made, and a lack of structure for managing deadlines and communications, they said.
This new Home Ownership division, backed by a multi-million dollar investment that was initiated in 2020, creates an interface that streamlines the process to make it transparent and understandable for the consumer.
"Our aim is to empower brokers and their agents with a software platform that allows them to become the trusted advisor for their clients for life," said Ned Stringham, CEO of Inside Real Estate. "By combining a digital platform with a local, trusted Agent, the consumer gets the ease, transparency and trust they are looking for."
---
🔥 Own Your Mistake 🔥 
With Josh Pitts
---
UpEquity raises $$$, loanDepot losses $$$
Austin-based UpEquity has raised $25 million in equity and debt funding to expand its business.
The company makes free cash offers but charges 2.5% on the loans it makes to homebuyers to give them the cash they need to make an offer before having to go through the traditional process of taking out a home loan through a bank.
Then the homeowners can make payments directly to UpEquity to pay off the mortgage on the house, according to TechCrunch.
Meanwhile, loanDepot saw its value erode as it reduced the six of its IPO from yesterday. lo
anDepot lowered the price to $14 a share – far below its expected $21 a share float. It closed out the day's trading at $22 a share — a real bounce!
The early dip meant that investors no longer believed the mortgage market is a hot commodity. However, related coverage and growing investor confidence throughout the day indicate that this mass decisioning may be short-sighted.
"Investors may have been cool on the IPO due to low-interest rates ignoring the fact that loanDepot makes a good amount of money in origination fees," said Crowd Funding Insider. 
"Simultaneously, investors may be worried about a declining mortgage market as chatter regarding rising interest rates has picked up on the expectation of a COVID stimulus package that may be more than necessary," the article said.
The IPO gave CEO Anthony Hsieh a sense of nostalgia on his LinkedIn.
"We (less than 50) started the company 11 years ago with a dream in the wake of the financial crisis. I still remember PE firms laughing at me across conference tables in 2009 telling me that I was insane to even think about getting a warehouse line," he wrote. "Today we are the second largest retail nonbank home loan lender in the country and employ over 10,000 employees/team members."
"For those that are doubting us still, wait for my next post in the next 11 years," he added. "Being insane has its benefits."
Sometimes it's nice to get the last laugh.
---
Spread the Rise&Shred ❤️ and share with a friend