Welcome to the Great Resignation
It's a hallmark sign of this strange pandemic labor market: America had a record 10.1 million jobs available in June, as businesses struggled to hire enough staff to support the full reopening of the economy.
Why is this number so high?
People are QUITTING their jobs in larger numbers in many, but not all, categories of employment.
Quits increased in professional and business services (+72,000), durable goods manufacturing (+47,000) and state and local government, excluding education (+33,000).
It's a phenomenon now referred to as the "Great Resignation." 
This is due to the fact worker burnout has rocketed during the pandemic — a recent Insider survey found that 61% of Americans felt they were at least somewhat burnout, and more than two-thirds of respondents to an Indeed poll in March said they felt more burnt out since COVID-19 upended their working life.
There are many steps needed to reverse the Great Resignation.
"If we want to sustain our economic recovery, we have to get serious about removing barriers to filling these open jobs," said Neil Bradley, executive vice president and chief policy officer of the US Chamber of Commerce told CNN.
Specifically, Bradley added, "that includes addressing childcare needs, rightsizing unemployment programs, skills training, and increasing legal immigration."
---
🤣 MEME of the day by 🤣
Have a funny meme? Email your favorite meme here for a chance to be featured in our next Rise&Shred.
---
iBuyers paying more for houses than ever before is weighing on homebuyers
Homebuyers are growing less interested in getting homes, according to the latest report from Fannie Mae. And, it could be from increased competition from iBuyers, who, according to one analyst, may be strategically pricing others out of the market.
With unprecedented demand and constrained supply, house prices are rising across the U.S. Consequently, the iBuyers — led by Opendoor, Zillow, and Offerpad — are paying record-high, above market values for the homes they're purchasing from homeowners. But they're also reselling them for more money than ever before.
This shift — and Opendoor's strategy — is clearly visible when analyzing its Purchase Price-to-AVM distribution compared to Zillow. In 2020, both companies were nearly identical, with a median Purchase Price-to-AVM of around 98 percent, according to Mike DelPrete's recent analysis.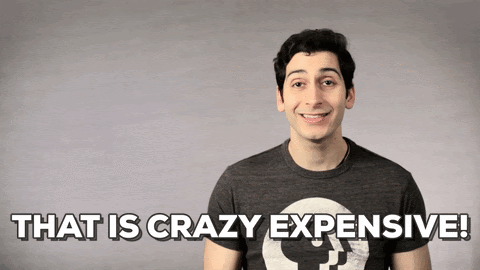 But in the first half of 2021, Opendoor materially shifted to the right, paying, on average, significantly higher prices for houses.
Over the past 18 months, Opendoor has clearly shifted to paying more for homes, with a much looser price distribution than in the past.
Meanwhile, the Fannie Mae Home Purchase Sentiment Index decreased 3.9 points to 75.8 in July, as consumers continue to report concerns related to high home prices and a lack of homes for sale. While all six components declined month over month, the "Good Time to Buy" and "Good Time to Sell" components once again produced the most notable results. On the buy-side, 66 percent of respondents said it's a bad time to buy a home, up from 64 percent last month; while on the sell-side, 75 percent of respondents said it's a good time to sell, down slightly from 77 percent last month. Year over year, the overall index is up 1.6 points.
"Historically prime homebuying groups appear to be increasingly sensitive to the lack of affordability, as home prices continue to increase and homes for sale remain in short supply," said Doug Duncan, Fannie Mae Senior Vice President and Chief Economist. 
"While all surveyed consumer segments have reported increased pessimism toward homebuying conditions over the past several months, two of the segments perhaps best positioned to purchase — consumers aged 35-44 and those with middle-to-higher income levels – have indicated even more pessimism than other groups," he added.
---
🔥

Realtor vs. The Cops, Yellen's $50K Stamp Collection, and Corruption…

🔥
With Josh Pitts & Jacob Gaffney
---
Rocket offering a new homebuyer credit, but only for Detroiters
Rocket Mortgage, America's largest mortgage lender and a part of Rocket Companies, announced a full suite of programs to help Detroit residents who are interested in buying a home in the city, regardless of where they are on their homebuying journey.
The new initiative includes $2,500 in lender credits when purchasing a primary residence in Detroit, along with resources for residents who are underbanked or can benefit from credit counseling and homebuyer education.
"Detroit has been home to Rocket Mortgage for more than a decade. In that time, we have been proud to use our expertise to create initiatives that support the city's homeowners," said Jay Farner, CEO of Rocket Companies, in a statement (people can apply here). 
"Today, we are doubling down on that commitment. By increasing access to banking, credit-building opportunities and, ultimately, home financing, more Detroit residents will be able to build equity through homeownership, which increases neighborhood stability and opportunity for future generations."
Rocket Mortgage's new initiatives start with those who have a desire to buy a home but need some help along the way. If a Detroiter does not have a bank account, or needs to boost their credit score, Rocket Mortgage will connect them with MoCaFi, a Black-owned FinTech company.
Detroiters in need of additional support will be connected to the Detroit Housing Network – a conglomerate of six Detroit-based nonprofits providing wide-ranging housing services for renters, homebuyers and homeowners. Clients will get hands-on support from trained specialists to prepare them for homeownership.
The closing cost credit is automatically applied to all eligible mortgages, which includes conventional, FHA and VA loans. 
"The Rocket Community Fund is dedicated to building homeownership, wealth and stability for all Detroit families," said Laura Grannemann, Vice President of the Rocket Community Fund. "Through programs like Detroit Home Loan+, Rehabbed & Ready, Make It Home and Neighbor to Neighbor we are directly addressing the systems that have historically prevented residents from owning their own homes and building equity."
---
Spread the Rise&Shred ❤️ and share with a friend