Dude, where's my stimulus payment?
Yesterday on the weekly Rise&Shred show, Josh Pitts and Jacob Gaffney discussed how be
ing a better tipper is a good way to pay your economic stimulus payment forward. It was a fun and lively discussion, where Jacob said the idea was "the dumbest thing," and Josh said he thought it "was brilliant!"
That said, you can't tip forward your stimulus $$$ if you don't it! And some banks are now facing the ire of customers for withholding payments.
Namely, customers of Wells Fargo and JPMorgan Chase are up in arms after being told they may not get theirs until Wednesday or later. 
Bloomberg reports (paywall) that some of the banks' clients are threatening on social media to close their accounts over the delay. 
For their part, Wells Fargo said it's not holding onto the money and that the federal government is releasing the funds in phases, while JPMorgan urged account holders to set up alerts so they will know when money is there.
---
🤣 MEME of the day by Jeremiah Little 🤣
Have a funny meme? Email your favorite meme here for a chance to be featured in our next Rise&Shred.
---
As the Quicken, United Wholesale battle rages, who is winning?
According to reporter Breanna Noble in The Detroit News (paywall), Mortgage brokers are being forced to choose sides in UWM vs. Rocket Mortgage war, and they don't like it
. By now, everyone knows United Wholesale CEO Mat Ishbia has said that mortgage brokers can either work with them OR Quicken Loans, not both.
In the interview with Noble, Ishbia doubled-down on that sentiment, hard. Naturally, some brokers are considering legal options.
—> BTW, Rise&Shred subscribes to these paywall sites, so you don't have to, but please support other INDEPENDENT press outlets when you can <—
From the report:
"As a business, I am seeking counsel as far as what I can do about this situation," said Dan O'Kavage, a Florida-based broker who does roughly 30% of his business with UWM and Rocket each. "It is going to affect clients and the way I do business. UWM is taking away freedom, taking the independence part of being a broker."
O'Kavage declined to go into specifics about the actions he is considering.
"The reality is there is nothing we did wrong," Ishbia said in response to possible litigation, likening the ultimatum to a business having a Pepsi or Coca-Cola contract. "Most of the brokers that are unhappy are Rocket Mortgage's puppets. That is perfectly fine. You don't have to have a case to sue someone. Some brokers will try. There is nothing against the rules for what we did."
The piece continues to quote brokers and the industry's two trade groups who give pros and cons for the sides they are taking in this war. Some say they'll stick with UWM, others with Quicken; they each have their reasons.
A few brokers even told The Detroit News they expect Ishbia will back off the deadline. Ishbia response is classic Ishbia: "Zero percent chance. This is not an option or idea. This is a business philosophy. We're doing the right thing."
---
🔥 Unlock Loyalty 🔥 
With Josh Pitts, John Ruhlin, & Don Goettling
---
Global Market Strategist gives 7 reasons for a powerful US economic recovery in 2021 
A great big handclap to Envoy Mortgage is in order! Why? Envoy Mortgage is gifting 50 customers up to $150,000 in2021. 
The latest recipient is Michigan-based Shanell Boos who received the "Gift of Home" last week in the form of paying her mortgage and taxes for the month as part of a nationwide movement to help those struggling through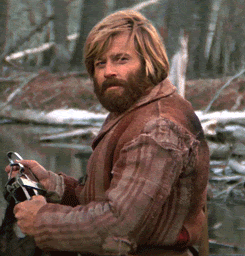 these financially challenging times.
And here's more good news!
Invesco Chief Global Market Strategist Kristina Hooper just gave 7 reasons for a powerful US economic recovery in 2021 in her recent LinkedIn post. Hooper adds that a recent trip to a car dealership taught her that the economic recovery is one that is ready to return, as the nation reopens, as she credits mass vaccinations in the US as particularly impressive.
Without going too far into detail, as Hooper does, here are her 7 reasons the US economy is poised for a "powerful" comeback:
1. The nature of the crisis and the solution
2. Vaccine progress
3. Elevated household savings
4. A fresh round of stimulus 
5. A strong jobs recovery
6. Positive consumer sentiment
7. Pent-up demand
These 7 reasons are "emblematic of the "K-shaped" recovery we're in — "some have seen their financial fortunes improve during the pandemic while others have seen their financial situation deteriorate."
"However, I will reiterate what I've said before: I'm extremely positive about the US economic recovery," she adds. "I believe it will be far more robust and inclusive than recent recoveries."
---
Spread the Rise&Shred ❤️ and share with a friend