Home loans in bitcoin get one step closer with JPM jumping onboard
Virtual currencies are pretty common, so much so that lenders are getting pressured more and more to adopt some form of non-government backed money payment option. 
For everyone, it's not an "if" but a "when" will they accept this kind of transaction. The ball rolled forward on this again recently.
At any rate, the leading currency is bitcoin, and even Mastercard is supporting its use more and more.
Recently, BTCHome.ca, a Bitcoin division of Canadian property broker Real Estate Bay Realty said it is now accepting virtual currency, Bitcoin, as a payment for any Real Estate, including properties priced in American dollars.
So, as cryptocurrencies increasingly go mainstream, the pressure is growing on the world's biggest central banks to move forward with their plans to issue digital cash and fend off private-sector threats to traditional money.
JP Morgan has now officially stated they will need to get into the game in the future.
Daniel Pinto – co-president of JPMorgan Chase & Co – has admitted the finance giant "will have to be involved" in cryptocurrency.
Pinto recently revealed that client demand among its thousands of investment customers wasn't yet showing much interest in Bitcoin, but he felt that sentiment would change.
"If over time an asset class develops that is going to be used by different asset managers and investors, we will have to be involved," he explained.
"The demand isn't there yet, but I'm sure it will be at some point."
And where big banks go, other lenders will have to follow.
---
🤣 MEME of the day Morgan Torres 🤣
Have a funny meme? Email your favorite meme here for a chance to be featured in our next Rise&Shred.
---
CoStar up bids for CoreLogic with (nearly) billion-dollar mic drop
Commercial property data vendor CoStar Group Inc has made a $6.9 billion all-stock offer for CoreLogic Inc, gatecrashing a smaller buyout deal between the real estate data provider and two private equity firms.
The offer, announced by CoStar on Tuesday, is higher than the $6 billion deal CoreLogic and private equity firms Stone Point Capital and Insight Partners had agreed on earlier this month.
That's a bid that's nearly a billion more dollars higher.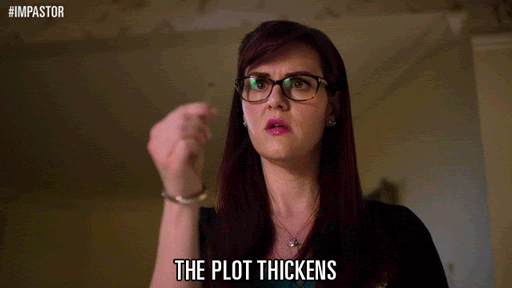 Despite the agreement with Stone Point, CoreLogic said in a statement that its board would review CoStar's proposal while that previous agreement with the private equity firms remains in place.
This all began back in October when CoStar and a private equity consortium led by Warburg Pincus and GTCRwere among the bidders seeking to acquire CoreLogic.
It's getting interesting!
---
🔥 Rise&Shred Episode 007 🔥 
With Josh Pitts & Jacob Gaffney
---
Why Can't We Build Enough Homes to Meet Demand?
In a recent episode of the REconomy podcast from First American, Chief Economist Mark Fleming and Deputy Chief Economist Odeta Kushi discuss the headwinds home builders face as they try to ramp up new home construction amid today's strong demand for housing and a historic housing supply shortage.
Kushi said it's down to the four L's: labor, land, lumber, and laws.
The rest of the conversation is a fascinating deep dive into the historical and modern challenges facing the homebuilding industry. Fleming and Kushi retrace far back to how past efforts to boost parts of the economy, such as the GI Bill, impacted the homebuilding industry.
But what's even better is how they are able to bring it all right back to today's challenges an
d even make forward-looking statements. Fleming, for one, seems to indicate the next big move will be even further out, to the exurbs — driven by the ability to WFH.
"Because do you really want to do that hour and a half commute back into Washington DC?" Fleming asks. 
"Maybe not, unless you only have to do it two days a week," he answered. "So I think one of the dynamics that might happen in over the next year or so is that the attractiveness of what used to be considered unattractive buildable land on the exurban fringe might now begin to look attractive from a builders perspective because our work and commute patterns may have changed more permanently post-pandemic."
---
Spread the Rise&Shred ❤️ and share with a friend