Here's how the two Glenns launched a new digital lending platform
ICYMI: Glenn Stearns of Kind Lending and Glenn Sanford of eXp Realty both appeared on the SHRED Show last week…and they CRUSHED it!
Take a look at the must watch video here. 
At the core of the discussion was the recent announcement that eXp World Holdings, employer of 59K real estate agents globally, was beginning a new joint venture with Kind Lending, a rapidly growing nationwide residential mortgage provider, to establish SUCCESS Lending, a digital-first lender.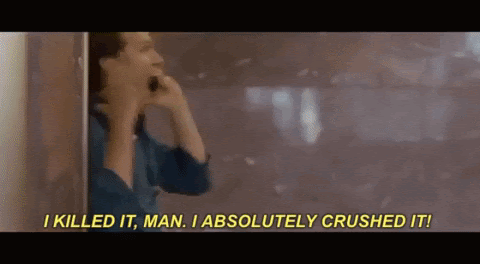 But how did it all start? 
Glenn Sanford admitted that, up until last year, he didn't know much about Glenn Stearns… until he appeared on Undercover Billionaire!
But once he watched that show, he knew he had to find a way to meet the other Glenn. When they did, they tell Josh, they hit it off right away. And the rest, as they say, was history.
"At the end of the day, the consumer is going to get service, but if the agent isn't well taken care of, then they won't be at the most service to their consumer," said Glenn Sanford.
"So, if we can create ways to improve the experience, in our model we were the first one of the thing we did was create a meaningful retirement service for real estate professionals, if we can do the same thing for loan professionals," he said, "if we can adopt the best practices we both developed over the years…. So if we can figure out was to create safety nets and retirement programs and other thing to allow loan officers to have a better life beyond being a loan officer, then your going to have better loan officers."
"You just gave me goosebumps!" replied Josh. "It's such a forward-thinking idea. It's so exciting!"
---
🤣 MEME of the day by Grace Jacques 🤣
Have a funny meme? Email your favorite meme here for a chance to be featured in our next Rise&Shred.
---
Fannie Mae and Freddie Mac will eliminate the Adverse Market Refinance Fee
The Federal Housing Finance Agency announced that Fannie Mae and Freddie Mac will eliminate the Adverse Market Refinance Fee for loan deliveries effective August 1, 2021.
Lenders will no longer be required to pay the Enterprises a 50-basis point fee when they deliver refinanced mortgages.
According to the FHFA, the fee was designed to cover losses projected as a result of the COVID-19 pandemic.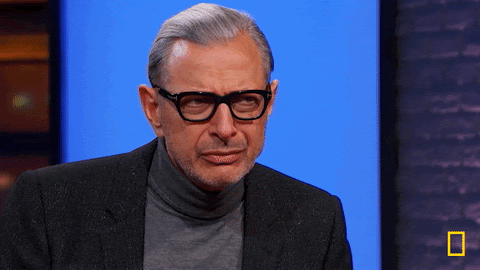 The success of FHFA and the Enterprises' COVID-19 policies reduced the impact of the pandemic and were effective enough to warrant an early conclusion of the Adverse Market Refinance Fee, said the FHFA.
FHFA's expectation is that those lenders who were charging borrowers the fee will pass cost savings back to borrowers.
"The COVID-19 pandemic financially exacerbated America's affordable housing crisis. Eliminating the Adverse Market Refinance Fee will help families take advantage of the low-rate environment to save more money," said Acting Director Sandra L. Thompson. "Today's action furthers FHFA's priority of supporting affordable housing while simultaneously protecting the safety and soundness of the Enterprises."
The vast majority of Enterprise borrowers have successfully exited COVID-19 forbearance. In April, approximately 2 percent of single-family mortgages guaranteed by the Enterprises remained in forbearance, down from a high of approximately 5 percent in May 2020. FHFA will continue to monitor the housing finance system, making policy adjustment in coordination with the Enterprises as necessary.
---
🔥
Exp + Kind = Success
🔥
With Josh Pitts, Glenn Stearns, & Glenn Sanford
---
Adverse fee eliminated just in time for surge of refis?
Could a new surge of refis be on the way with the elimination of the FHFA fee?
According to Yahoo! Finance, following a recent decline in refinance activity, homeowners have come stampeding back to the mortgage market.
Applications for refinance loans showed impressive growth last week, and demand for homebuyer "purchase loans" also made a comeback, as mortgage applications experienced a significant overall increase of 16% last week, according to data released by the Mortgage Bankers Association on Wednesday.
An eye-popping surge in refi requests led the way, fueled by lower mortgage rates, says Joel Kan, the MBA's associate vice president of economic and industry forecasting.
"Refinance applications increased over 20% last week," says Kan, "aided by a 23% increase in conventional refinance applications. Also, there may have been a delayed spillover of applications from the previous week, when rates also decreased, but there was not much of a response in terms of refinance applications."
The average rate on 30-year fixed-rate mortgages fell last week from 2.98% to 2.90%, according to mortgage giant Freddie Mac.
Cheaper rates also may have contributed to an 8% increase in purchase loan applications last week.
"We continue to see ebbs and flows as housing demand remains strong but for-sale inventory remains low. However, lower rates may be helping some homebuyers close on their purchases, especially first-time homebuyers," Kan says.
---
Spread the Rise&Shred ❤️ and share with a friend