This is why Desktop Appraisals won't be a complete solution for mortgage lenders
The U.S. housing market is booming during the coronavirus pandemic in spite of a little-noticed chokepoint: There just aren't enough property appraisers to visit and evaluate all the houses changing hands and being refinanced.
Hoping to find at least a partial solution to that problem, the overseer of mortgage giants Fannie Mae and Freddie Mac will begin accepting more "desktop appraisals" in early 2022. 
The Federal Housing Finance Agency said recently that these remote valuations will take the place of some traditional appraisals, which require appraisers to visit properties that serve as collateral for mortgages.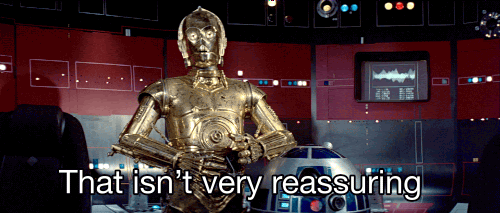 Desktop appraisals will be available for "many" purchase loans, the agency said — although details are sketchy about precisely which homes or borrowers will be eligible. 
Instead of physically touring properties for sale, appraisers will inspect listing information and other data from their work stations, said Sandra Thompson, acting director of the Federal Housing Finance Agency.
Still, there's the appraiser shortage.
Labor shortages are a hallmark of the coronavirus pandemic. But the shortage of appraisers has deeper roots.
One challenge: Becoming an appraiser requires a lengthy apprenticeship. Another issue: Regulatory reforms enacted during the Great Recession roiled the appraisal market. And appraisers are a graying group, with many retiring in recent years.
The result? The number of appraisers is shrinking. In 2013, nearly 44,000 appraisers were working in the U.S. housing market. Today, that total barely tops 40,000, according to Fannie Mae.
At the same time, demand for appraisals hit record levels in 2021, Fannie Mae says, driven by the combination of strong refinancing volume and red-hot home sales.
---
🤣 MEME of the day 🤣
Have a funny meme? Email your favorite meme here for a chance to be featured in our next Rise&Shred.
---
Facing a labor shortage, Lennar looks to 3D homebuying
The lack of skilled workers isn't just impacting valuations. And one homebuilder is doing something about that.
Homebuilder Lennar is teaming with a Texas startup to create a community of 100 3-D printed homes near Austin, gearing up for what would be by far the biggest development of this type of housing in the U.S. (WSJ paywall.) 
Lennar and construction-technology firm Icon are poised to start building next year at a site in the Austin metro area, the companies said. While Icon and others have built 3-D printed housing before, this effort will test the technology's ability to churn out homes and generate buyer demand on a much larger scale.
"We're sort of graduating from singles and dozens of homes to hundreds of homes," said Jason Ballard, Icon's chief executive.
If 3-D printing succeeds at this more ambitious level, it could offer a response to America's chronic shortage of homes for sale, especially in the affordable price range. Mortgage-finance company Freddie Mac estimated that the national deficit of single-family homes stood at 3.8 million units at the end of 2020.
"Skilled tradesmen are a dying breed," said Eric Feder, president of LenX, Lennar's venture-capital and innovation unit. "So there have to be alternative building solutions to help with this labor deficit."
The vast majority of newly built single-family homes in the U.S. are constructed on-site and framed in wood using traditional construction methods.
Icon's 3-D printed houses use concrete framing instead. Its 15.5-foot-tall printers can build the exterior and interior wall system for a 2,000-square-foot, one-story house in a week, Mr. Ballard said. The printer squeezes out concrete in layers, like toothpaste out of a tube. The machines can print curved walls, allowing for more creative house designs, he added.
Lennar will complete the houses using traditional construction methods. The week it takes Icon to print a wall system is about the same amount of time it takes to frame and drywall a home using traditional construction methods, but Lennar said it hopes it can speed up that process in the future. 3-D printed homes can also be built more cheaply and with less waste compared with typical newly built houses, Icon says.
---
🔥 Solution to the Lending Industry 🔥
With Cathleen Schreiner Gates & Josh Pitts
---
Bond analysts say United Wholesale's IPO gave them a huge boost of confidence
Well, well. The United Wholesale Mortgage recent IPO, via SPAC, is a big reason behind Fitch Ratings upgrading its risk assessment of the mortgage lender.
"Fitch believes the SPAC transaction resulted in stronger corporate governance, given listing requirements, and could incrementally improve the company's franchise over time due to greater brand awareness," the analysts noted yesterday.
Fitch said it believes the company is on stable ground, writing sound mortgages and affirmed and upgraded their rating of UWM — a big vote of confidence for anyone investing in United Wholesale's financial vehicles.
"The rating affirmation reflects United Wholesale's solid execution over the past year, which has resulted in a strong market position and corporate profile as a leader in the wholesale residential mortgage segment," they said.
"The ratings continue to reflect a strong financial profile with improved profitability, capitalization and liquidity, solid asset quality of the servicing portfolio, a robust and integrated technology platform, and an experienced management team with extensive industry background.
However, Fitch notes that there are a few negatives about the company and the industry it is in.
Fitch believes the highly cyclical nature of the mortgage origination business, the capital intensity and valuation volatility of mortgage servicing rights, intense legislative and regulatory scrutiny, and exposure to liquidity risks from margin calls related to interest rate hedging, represent rating constraints for non-bank mortgage companies.
Fitch also placed rating constraints specific to United Wholesale including reliance on short term, uncommitted funding and elevated key person risk related to the CEO and president, Mat lshbia, who, together with the lshbia family, exercises significant control over the company as majority shareholders. 
Additionally, the company's exclusive focus on the wholesale channel acts as a rating constraint, as volumes may be tied to the outlook for the channel if further market share gains are limited.
---
Spread the Rise&Shred ❤️ and share with a friend