loanDepot hits a homerun for the Marlins on opening day
Today is Opening Day for Major League Baseball!! 
Miami fans will return to the ballpark for the first time in 18 LONG months and find it has a new name! 
The Marlins and loanDepot just announced an exclusive multiyear naming rights partnership for Miami's home venue to be called loanDepot park.
Marlins chief executive officer Derek Jeter called the timing right because the organization had found the perfect partnership in loanDepot, a company that believed in the ballclub's role in the community. 
In the past, loanDepot park served as a COVID-19 testing and vaccination site, and it has hosted weekly drive-thru food distributions during the pandemic. 
loanDepot CEO Anthony Hsieh, who noted the company had been looking for alliances in and out of baseball, mentioned aligning values like culture, spirit and overall understanding of performance and leadership.
Jeter said of Hsieh: "His company has deep-rooted philanthropic values, which is important to us. I think you've seen what we've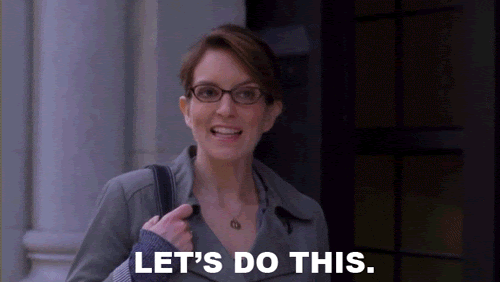 been trying to do here in the community and our involvement in the community and saying that this is the community's team. And Anthony is on board with that. He wants to make an impact here as well."
SHARE HOPE. Repeat. Every. Day. —> Tracing it back to the philanthropic impact of the alliance,loanDepot will donate $50 for every Marlins run scored during the regular season to expand youth baseball and softball opportunities through the Miami Marlins Foundation's programming at the Boys & Girls Clubs of Miami-Dade. This is in addition to its season-long "Home Means Everything" RBI campaign, for which the company will be donating $25 for every regular-season RBI to Boys & Girls Clubs of America. The campaign will begin on Opening Day with $250 for every RBI. In addition, loanDepot will serve as the presenting sponsor of Salute & Serve Days, when active and retired military personnel, veterans, fire rescue personnel, members of the police department and healthcare professionals can receive two complimentary tickets to every Monday game at loanDepot park.
---
🤣 MEME of the day by Enrique Braunschweiger 🤣
Have a funny meme? Email your favorite meme here for a chance to be featured in our next Rise&Shred.
---
LinkedIn takes several stopgap solutions to help modernize its service
LinkedIn is arguably the most popular, or at least most often used, social media platform of the mortgage market. It'sa popular place to make new connections and stay in touch with friends and colleagues, especially during periods of extended lockdowns.
And now the Microsoft-owned platform announced a few stopgap measures to
 modernize.
For example, the Microsoft-owned professional social network is introducing several new job titles, including "stay-at-home mom," to allow full-time parents and other caretakers to provide more accurate descriptions of their time away from the paid labor force. LinkedIn is also removing its requirement that any resume entry—for example, "stay-at-home dad"—must be linked to a specific company or employer.
Bef Ayenew, director of engineering at LinkedIn, tells Fortune that the profile changes announced Tuesday are "a stopgap solution," as LinkedIn continues working on a more comprehensive overhaul of its digital resumes.
And if you've seen some of the following wording in profiles —> He/His…. She/Hers… Them/They… that's because those are the genders people are assigning to themselves, which may or may not correspond to their biological gender.
LinkedIn is going to allow profiles to pick their own pronouns as part of this growing movement.There is now a dedicated, formal field for LinkedIn users to add their gender pronouns to their profiles.
---
🔥 The House She Built 🔥 
With Stacy Catmull & Kristin Smith
---
Kevin Peranio predicts current refi boom will probably end "violently and suddenly"
There are signs mortgage brokers and lenders are in for a tough period. This year, mortgage companies areprojected to originate 13% fewer home loans after last year's record $4.5 trillion, Fannie Mae forecasts on refinance and purchase volume show, according to Bloomberg (nonpaywall MPA coverage, here).
Plus rising interest rates are beginning to close the refi window for many.
The number of homeowners who could benefit from refinancing has dropped by close to 40% to 11 million in about one month, according to Black Knight.
Kevin Peranio, chief lending officer for Paramount Residential Mortgage Group, began asking loan officers last year to pivot to the less volatile home sales business. Less than 61% of mortgage applications last week were for refinancing, down from 75% in January, according to the Mortgage Bankers Association.
"I've been in the business 20 years and every single time a refinance boom ends, it ends violently and suddenly," Peranio tells Bloomberg.
Still, all isn't dire for the industry. 
Mortgage companies are projected to originate $3.9 trillion in loans this year. As the market rebounds, once-unemployed borrowers with federally-backed loans could become eligible to refinance and draw equity from their homes, according to the Bloomberg report.
---
Spread the Rise&Shred ❤️ and share with a friend