New Yorker makes one payment on his WaMu mortgage and lives large for 23 years
A New York man has been avoiding eviction from his Long Island home for more than two decades after making only one mortgage payment and repeatedly battling banks and realtors in court, according to court documents.
Guramrit Hanspal, 52, initially "bought" the house for $290,000 in 1998 and it's now worth more than $400,000 if you believe the Zestimate.
However, by skipping out on payments and interest, Hanspal has reportedly saved more than $440,000 over the past 23 years.
He secured his original mortgage from the now-defunct Washington Mutual in 1998 and made only a single payment of $1,602.37, according to the New York Post.
By May 2000, Washington Mutual successfully foreclosed on the home, and Hanspal was "forever barred" from any claim to the property, according to the judgment of foreclosure.
But Hanspal never left. By January 2001, he filed his first bankruptcy claim, records show. He went on to file another in November 2001, two in 2002 and one in 2003.
If bankruptcy filings didn't work, Hanspal simply went to state court seeking relief, sometimes acting as his own attorney, according to an August 2005 order from Nassau County Judge Burton S. Joseph.
Meanwhile, in 2004, Hanspal transferred the deed of the home to a friend, Rajender Pal, even though he had no legal right to do so, according to court papers. Pal, using the Kenmore Street address, filed for bankruptcy in 2005, staving off eviction yet again.
How long can Hanspal keep this up? Well, for even longer, as it turns out.
The COVID-19 backlog in New York's housing courts has kept the property lien holders from pursuing their eviction effort.
---
🤣 MEME of the day by Tate Johnson 🤣
Have a funny meme? Email your favorite meme here for a chance to be featured in our next Rise&Shred.
---
American happiness highest in at least a decade
Nearly two-thirds of Americans (64%) are optimistic about the direction of the country in a recent poll, which was conducted by Ipsos in partnership with ABC News using Ipsos' KnowledgePanel.
The last time the country came close to that level of optimism about the coming year was in December 2006, when 61% said they were optimistic about where the country was headed, according to previous ABC News/Washington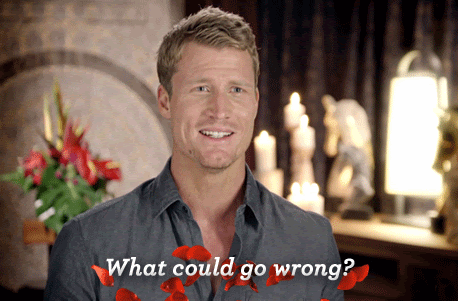 Post polls.
However, the country remains divided on the direction the nation is heading.
Only a slim majority (52%) think the federal government should spend to revitalize the economy, even if it raises taxes — including 80% of Democrats and 54% of independents. 
The question of government spending and taxes largely divides Americans, with 47% saying taxes should stay at the same level, even at the expense of the economy — including 78% of Republicans.
After more than a year of the coronavirus pandemic ravaging the country, roughly one-third of Americans (36%) still remain pessimistic about the country's future under Biden.
Only about a quarter of Americans (23%) think the country has become more united since Biden took office.
---
🔥
Fintech disruption, neobanks, YouTube stars and more…
🔥 
With Josh Pitts & Jacob Gaffney
---
RealtyTrac launches new investor survey and gets picked up by Bloomberg
The U.S. housing market has become so heated that fix-and-flippers typically used to getting squeezed by Wall Street-backed firms are now competing more vigorously with ordinary American house hunters., according to recent Bloomberg coverage on the inaugural RealtyTrac Individual Investors Survey.
Mom-and-pop residential real estate investors are seeing more competition from citizens looking to buy homes than from
 their traditional competitors, large public institutional investors, according to a new survey from real estate data firm RealtyTrac.
 The smaller investors typically vie with the Wall Street-backed firms, which bundle the loans into pools and sell bonds to investment funds, to buy homes to either fix up or rent out.
"The two biggest challenges the investors cited were lack of inventory and rising home prices, followed by competition from traditional homebuyers and rising materials costs, the survey showed. Their outlook is that these four items will remain the biggest barriers in the next six months," writes author Adam Tempkin.
"Interestingly, access to capital wasn't considered to be a problem, despite the impression that large institutional investors gobble up housing stock to rent out. Instead, regular homebuyers were the bigger threat," Tempkin said.
---
Spread the Rise&Shred ❤️ and share with a friend