Mortgage applications surge! Homebuyer credit quality breaks records!!!
People are showing renewed interest in the housing market as the latest figures show a resurgence in mortgage applications not seen since the spring.
On an unadjusted basis, the latest MBA report said, the index increased 16% compared with the previous week, while the Refinance Index increased 7% from the previous week and was 5% lower than the same week one year ago. 
In addition, the seasonally adjusted Purchase Index increased 2% from one week earlier. The unadjusted Purchase Index increased 12% compared with the previous week and was 13% lower than the same week one year ago.
The refinance share of mortgage activity increased to 66.2% of total applications from 64.9% the previous week, the MBA report said. The adjustable-rate mortgage share of activity decreased to 2.9% of total applications. 
The FHA share of total applications increased to 11.5% from 9.9% from the prior week. The VA share of total applications also increased to 10.4% from 10.2% from the prior week. The USDA share of total applications increased to 0.5% from 0.4% the week prior.
And on a positive note: Homebuyers now have the best credit any of us have ever seen in more than 15 years.  
It's not that lenders have toughened standards. Instead, ratings jumped largely because white-collar workers have raced to take advantage of the lowest mortgage rates in history. 
In the first quarter, 82% of borrowers had FICO credit scores of 700 or above, on a scale of 850, according to a study by Moody's Analytics of the latest available data from Equifax.. 
That about matches the level for the previous two quarters, which was the highest in records going back to 2005, and up from 73.8% in the first quarter of 2020 as Covid-19 lockdowns were beginning.
Many homeowners have stayed put and cut costs by refinancing their mortgages, while others moved to bigger properties in the suburbs or in more-affordable cities to work remotely.
---
🤣 MEME of the day by Bryana Bahmer 🤣
Have a funny meme? Email your favorite meme here for a chance to be featured in our next Rise&Shred.
---
JP Morgan Chase CEO is economic party pooper
Well, guess who came to the feel-good party just to ruin it?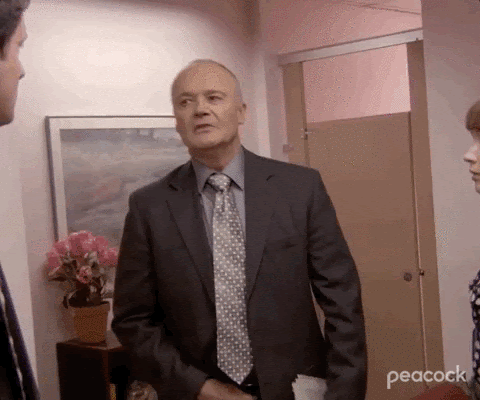 JP Morgan Chase CEO Jamie Dimon has warned investors that the Federal Reserve could still be forced into a sharp policy move next year — despite its best efforts to soothe concerns over inflation and interest rates.
If inflation is so high that it causes the central bank to "jam on the brakes, pull out liquidity, then you're going to see a huge reaction," he said. 
"And I'm not predicting that, but it's possible they have to do that sometime next year," Dimon said in an interview aired on Tuesday.
The latest data showed U.S. consumer prices were up by 5.3% in the year to August, slightly down from the 13-year high of 5.4% in July.
---
🔥 How to avoid being overwhelmed by social media 🔥
With Josh Pitts
---
Party's over: US default would wipe out nearly 6 million jobs, Moody's says
Who invited these guys to the PARTY?!?!
After listening to Dimon poop all over the party, now it's time for Moody's Investor Service to do the same? Looks like it.
Forget surging apps and pristine homebuyer credit; there's a true dark cloud over the nation as we head into Fall.
And here it is: The US Treasury Department estimates it will run out of cash at some point in October unless Congress raises the debt ceiling, raising the specter of a default.
The risk-measuring agency said that a US default would be a "catastrophic blow" to America's economic recovery from Covid-19, setting off a downturn that would rival the Great Recession, analysts warned in a new report.
If the US defaults on its debt payments and the impasse drags on, the ensuing recession would wipe out nearly 6 million jobs and lift the nation's unemployment rate to nearly 9%, Moody's projected in a report published Tuesday.
The market meltdown would slash stock prices by one-third, erasing about $15 trillion in household wealth, the report found.
"This economic scenario is cataclysmic," wrote Mark Zandi, chief economist at Moody's Analytics.
---
Spread the Rise&Shred ❤️ and share with a friend