Texas snowstorm deep freezes mortgage applications
As Rise&Shred reported last week: Texas is a huge market for mortgages and for mortgage companies. The lingering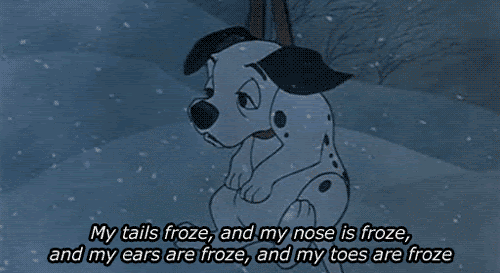 effects of the snowstorm are beginning to have an impact that will be felt far beyond the time power is restored and the ice melts.
We now have an idea of the larger impact of the deep freeze on the mortgage market, as applications dropped by nearly half during the snowstorm. 
"The severe winter weather in Texas affected many households and lenders, causing more than a 40 percent drop in both purchase and refinance applications in the state last week," said Joel Kan, MBA's Associate Vice President of Economic and Industry Forecasting.
"The housing market in most of the country remains strong, with activity last week 7 percent higher than a year ago," added Kan. "The average loan size of purchase applications increased to a record $418,000, in line with the accelerating home-price growth caused by very low inventory levels."
The decline in applications from Texans was partly responsible for the national decline in applications last week, but it wasn't the sole factor: Mortgage rates reached their highest level since September.
The average rate for a 30-year, fixed-rate mortgage increased 10 basis points to 3.08 percent last week. Jumbo rates also increased to 3.23 percent, up 12 basis points. It was the sixth time in eight weeks that rates increased.
[Related: Housing market concerns begin to emerge.]
---
🤣 MEME of the day by Justin Therran 🤣
Have a funny meme? Email your favorite meme here for a chance to be featured in our next Rise&Shred.
---
FDIC: Banks weathering the storm; REOs hit rock bottom
Modest improvements in the economy and higher consumer spending supported stronger earnings results for the banking industry in the third quarter, according to the FDIC survey of its members. 
However, economic uncertainties and pressure on revenue from unprecedented net interest margin
 compression continued to weigh on the banking industry. 
Nonetheless, the FDIC believes the banking industry remains well-positioned to accommodate loan demand and support the economy.
However, REOs hit a record low, now sitting at probably the lowest level in nearly 20 years, due to foreclosure moratoriums and forbearance programs. 
As noted in Calculated Risk: The dollar value of 1-4 family residential REO and foreclosures declined from $2.27 billion in Q4 2019 to $1.11 billion in Q4 2020.
---
🔥 How to Beat Burnout 🔥 
With TheREsource TV
---
Where's my money? More on the Fed's interbank system failure
It was probably a frenzied couple of hours in the finance sector yesterday. The Federal Reserve'ssystem for interbank payments went down for several hours Wednesday which meant but appeared to be coming back online later in the afternoon.

The outage was widespread across the payment systems maintained by the bank, including the vital automated
 FedACH and Fedwire Funds.
ACH is a national system that processes batches of electronic transfers like payrolls and social security benefits.
Could this have been avoided?  
There's long been a call for the Federal Reserve to make this move. Aaron Klein from the Brookings Institution in a 2016 article published by Politico wrote: 
"The Fed has an opportunity to improve the payment system in a way that would benefit banks, fintech firms and, most importantly, working Americans who are trying to manage their money in real-time. But if they can not find a way to act and act quickly, then the result is a slow, fragmented system that reduces economic growth and hurts millions of Americans who suffer as a result of slow payments. It doesn't have to be this way. A better payment system awaits everyone from working Americans to small businesses to fintech firms. If the Fed can't lead, it should follow or get out of the way—and allow fintechs and banks to innovate and solve this problem."
[Related: Treasury Secretary Yellen sounds warning about 'extremely inefficient' bitcoin]
The outage comes the same week Fed Chairman Jerome Powell addressed Capitol Hill legislators about the progress the central bank has made on its consumer-focused payments system and efforts to develop a "digital dollar." 
Powell said that the Fed has been developing a digital payments system for several years that, among other things, would help unbanked people have greater access to payments systems.
---
Spread the Rise&Shred ❤️ and share with a friend