Tons of mortgage love from the Inc. 5000 this year
In many ways, it makes sense that so many mortgage companies landed on the 2021 Inc. 5000 list of fastest-growing companies this year. 
The pandemic brought record home sales last year and nearly all of us experienced a boom of some kind.
That said, we are going to give a few shoot-outs here and apologize in advance to those we neglect to name.
So congratulations for, but not limited to, and in no particular order:
Mortgage Connect

Maxwell

IDIQ

Princeton Mortgage

FormFree

Knock

OpenClose

American Financial Network

New American Funding

InstaMortgage

NXT Mortgage company

First Guaranty Mortgage Corporation
… the list goes on and on!
"It's hard to put into words how this feels. I think if I could summarize it I just feel grateful. Incredibly grateful that I get to be on this journey with an amazing group of people," said Princeton CMO Courtney Graham in her LinkedIn. "969% growth in a three-year period. The 502nd fastest-growing company in America. 
 We've got big plans, 50,000 funded loans by 2028, so there is much more growth to be had – but for now, we celebrate!"
---
🤣 MEME of the day 🤣
Have a funny meme? Email your favorite meme here for a chance to be featured in our next Rise&Shred.
---
Candor becomes the latest startup to raise big time $$$
Candor announced that it has secured $12.5M in a Series A investment.
The effort was led by Arthur Ventures, a leading early growth capital firm focused on high-growth, capital-efficient B2B software companies.
The investment will further enhance the company's patent-pending Loan Engineering System, the only machine that autonomously makes income, asset, and lending
decisions that are backed by a defect policy.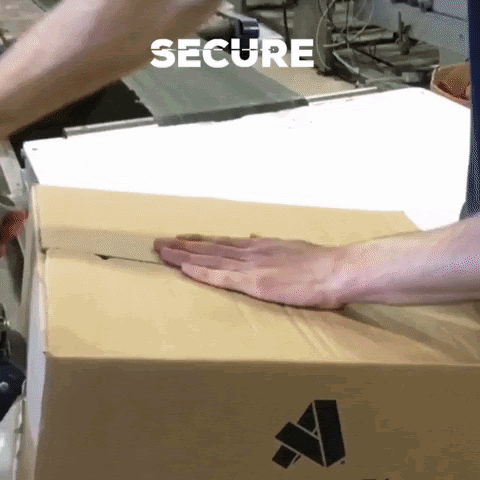 "In the design, development and deployment of Candor, we set out to revolutionize the economics of how mortgages were made," said Thomas Showalter, Founder and CEO of Candor. "Candor's Loan Engineering System satisfies the three primary directives of mortgage lenders: 1) service borrowers, 2) deliver quality loans to the secondary market customers, and 3) render increased value to shareholders. Lenders can now address all three with confidence."
According to a statement, Candor's Loan Engineering System is organically different from the alternatives currently available in the marketplace. When competitive technologies run into issues, these systems kick problems over to a human to analyze and to provide a solution. 
The person then decides what to do with the loan and why, hoping to move the loan closer to closing. This process adds time and unnecessary complexity. More importantly, it adds inconsistency, bias and error. Borrower frustration is high and mortgage defects are prevalent. Time to "surety" is measured in weeks, possibly months, which can cause extreme borrower dissatisfaction.
In contrast, Candor uses its homegrown Mortgage Decision Science to analyze problems, take steps to resolve problems and make the necessary decisions to move the loan to closing. With Candor, lenders (and borrowers) reach time to surety quickly, in just one day.
---
🔥 Stop Caring 🔥
With Josh Pitts
---
LinkedIn is going all in on WFH.
LinkedIn has now become one of the most prominent Silicon Valley-based companies to tell its employees that they will be able to work remotely on a permanent basis.
"We're embracing flexibility with both hybrid and remote roles, expecting more of us to be remote than pre-Covid and removing the expectation of being in the office 50% of the time," said the company's CEO Ryan Roslansky in a LinkedIn blog post.
"87% of our team told us they'd like to be in the office sometimes, so we're continuing to invest in amazing workplaces for every day work and those times when our teams come together," he added.
This doesn't mean that LinkedIn, which has an extensive network of office buildings it leases or owns in Sunnyvale and elsewhere in the Valley and Bay Area, will be closing its offices. The company is keeping a hybrid work structure, but is taking a more open approach than most other local companies.
LinkedIn said it's building on lessons learned from the Great Reshuffle.
"We trust each other to do our best work where it works best for us and our teams. We've learned every individual and every team works differently, so we're moving away from a one-size-fits-all policy," Roslansky said.
LinkedIn will continue to offer work-life balance incentives such as company shutdowns, a recent RestUp week off, no meeting days, and a Discretionary Time Off (DTO) policy in the US. 
"As we managed through the pandemic and all that was upended, what we saw consistently was that leading with our culture of trust, compassion and accountability always got us to the right answers," Roslansky concludes.
---
Spread the Rise&Shred ❤️ and share with a friend