Conman cons construction companies, tries to flee to Cancun, gets busted instead
What is it about Texans fleeing to Cancun?
According to authorities, a lengthy investigation found that Dallas-area resident Richard Wortham, 37, was setting up business names of non-existent construction companies and taking money to work on construction jobs and then never showed up.
Security at DFW airport arrested the man as he attempted to board a flight to that great Texas getaway: Cancun.
Wortham, the owner of Seventy 18 Construction, allegedly entered into a contract to pour concrete and provide metal for various housing construction jobs in January.
Instead, the man used the funds from the contract for personal and travel expenses.
According to authorities, the suspected fraud wasn't a one-time ordeal.
The Laramie County Sheriff's Office in Wyoming was investigating Wortham for similar fraud cases, where the man entered into contracts before keeping the payments and never providing the contracted service.
According to investigators, Wortham had set up multiple business names in Colorado, Oklahoma and Utah along with Texas and Wyoming.
Wortham's plan is reminiscent of a recent Rise&Shred scoop. 
In that case, a federal jury found James Christopher Castle, 57, formerly of Petaluma, guilty of 35 counts in a bank fraud scheme that sought to fraudulently eliminate home mortgages and then profit on the subsequent home sales.
Castle had fled to New Zealand and then Australia in 2011 when it became clear that his scheme was unraveling. After a three-year extradition process, Castle was transported back to the United States by the U.S. Marshals Service to stand trial in the United States. 
---
🤣 MEME of the day by 🤣
Have a funny meme? Email your favorite meme here for a chance to be featured in our next Rise&Shred.
---
Freddie Mac: Gap between appraisals and home prices have gone insane
Rapidly fluctuating markets, such as the one we are in, present unique challenges for appraisers. Fortunately there are tools available to help appraisers get the job done, but Freddie Mac notes that the mismax between appraised values and home prices are spiking.
"Our ongoing oversight routines reveal data that indicates the current trend in appraised values coming in below contract price has risen from an annual average of 7-9% (2013-2019) to 20% nationwide in April and May 2021," notes Scott Reuter, Single-Family Chief Appraisal Officer, Freddie Mac, in a recent article. 
"And the peak that we typically see in the late spring (generally the result of seasonal upward swings in price coupled with use of "winter sales") has only increased in the summer months," he adds.
In a LinkedIn post about the article, Reggora CEO Brian Zitin called the findings, "crazy stuff!"
"Ultimately the appraiser is there to give an expert opinion of the value of a property, supported by market data," he said.
"If the data is there to support the trend of increasing prices then it is totally valid to adjust for the upward momentum as mentioned… in this article," Zitin said.
What Role Can Lenders Play?
Reuter encourages lenders to carefully review the appraisals they receive and to provide positive and consistent feedback to appraisers that reinforces the importance of an accurate market conditions analysis.
"It is truly the backbone of the appraisal and when developed properly results in analysis that is consistent and defendable across any level of review," he said.
---
🔥 Even Lower Rates Coming?
🔥
With TheResourceTV & Barry Habib
---
US Bank reverses return to work guidance; US taps Amazon, Microsoft, Google
US Bank told employees Wednesday they will no longer be due back in the office early next month because of surging Covid-19 cases.
"There are increased caseloads across the globe, and the Delta variant has caused us to adjust our plans," Andy Cecere, the company's CEO, wrote in an email to employees. Jeff Shelman, a spokesperson for the bank, confirmed the email, which was first reported by the Star Tribune.
US Bank, one of America's largest banks, had planned to bring employees across the country back to offices on September 7.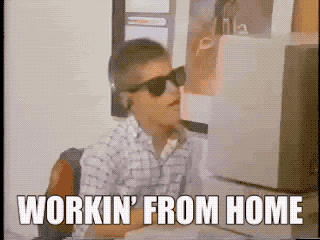 In other security and safety news, and with Cloudstar still compromised from a ransomware attack, the U.S. government is enlisting the help of tech companies, including Amazon, Microsoft and Google, to bolster the  country's critical infrastructure defenses against cyber threats after a string of high-profile attacks. (WSJ paywall.)
The Cybersecurity and Infrastructure Security Agency formally unveiled the initiative, called the Joint Cyber Defense Collaborative.
The effort will initially focus on combating ransomware and cyberattacks on cloud-computing providers, said Jen Easterly, director of the agency, which is part of the Department of Homeland Security. 
Ultimately, she said, it aims to improve defense planning and information sharing between government and the private sector.
"This will uniquely bring people together in peacetime, so that we can plan for how we're going to respond in wartime," she said in an interview. Ms. Easterly was sworn in as CISA's director last month. She was previously a counterterrorism official in the Obama White House, and the commander of the Army's first cyber operations unit at the National Security Agency, America's cyberspy agency.
---
Spread the Rise&Shred ❤️ and share with a friend