Mortgage scammer fled to Australia, but we GOT HIM ANYWAY!!
The first jury trial in the Eastern District of California since the onset of the COVID-19 pandemic in March 2020, came with all the fireworks you'd expect.
The best part is the mortgage scammer had fled to Australia to avoid trial, but we got his sorry you-know-what extradited back to the good-old-USofA!! 
A federal jury found James Christopher Castle, 57, formerly of Petaluma, guilty of 35 counts in a bank fraud scheme that sought to fraudulently eliminate home mortgages and then profit on the subsequent home sales.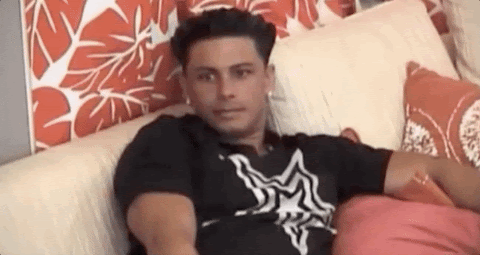 Castle had fled to New Zealand and then Australia in 2011 when it became clear that his scheme was unraveling. After a three-year extradition process, Castle was transported back to the United States by the U.S. Marshals Service to stand trial in the United States. 
"The FBI affirms our commitment to pursuing those who leverage false statements made to financial institutions to enrich themselves while threatening the stability of the banking system and taking advantage of distressed homeowners desperate to retain their homes or start anew without significant losses," said Special Agent in Charge Sean Ragan of the FBI Sacramento Field Office in a statement.
Castle was the leader of a conspiracy that ran a "mortgage elimination program" that purported to help distressed homeowners avoid foreclosure. The conspirators fraudulently altered the chain of title on residential properties, sold the properties, and received the sales proceeds.
As a requirement for participation in the "mortgage elimination program," the conspirators enrolled homeowners as members in a Nevada City-based church named Shon-te-East-a, Walks With Spirit, or its successor entity Pillow Foundation. The conspirators told the homeowners that these entities would offer protection against the banks. They didn't.
---
🤣 MEME of the day by 🤣
Have a funny meme? Email your favorite meme here for a chance to be featured in our next Rise&Shred.
---
iBuyers are Back: Purchase volumes and prices soar to record highs
iBuyers are back in a big way. 
According to independent analyst Mike DelPrete, iBuyers have bought more houses, at higher prices, in Q2 2021 than in any other quarter.Opendoor purchased more houses in the past three months than in all of 2020. 
What's more, iBuyers are not only purchasing more houses, they're now willing to pay more and more for them.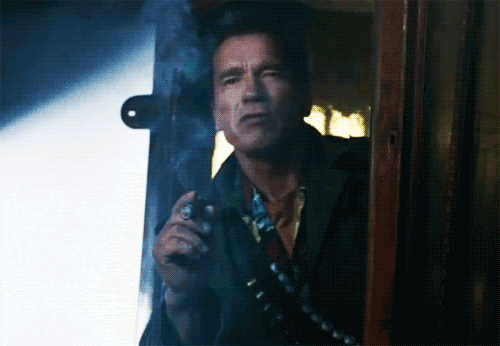 "iBuyers are paying more for houses than ever before," DelPrete said in his latest report. "The median purchase price of a home bought by Opendoor, Zillow, and Offerpad climbed to $350k in May, up from a steady-state median of $250k for the past several years (the iBuyer "sweet spot")."
And, remember, the more houses iBuyers buy, the fewer homes for sale that need financing. Which means fewer mortgages to write for the dear readers of Rise&Shred.
"This is a significant shift in the underlying economics of iBuying that affects revenues, gross profit, financing, inventory value, and more," DelPrete notes. "For example, in Q1 2020 Opendoor sold around 5,000 homes. At an average of $250k each, that's around $1.2 billion in revenue. But at an average of $350k, revenue would be $1.7 billion — a 40 percent increase driven by home values alone, and not volume."
---
🔥 Mad Mortgage EP004
🔥
With Chris Mace & Joe Wilson
---
Mayhem at the airports ahead of peak mortgage conference season
Well, recent events at the nation's airports don't bode well for those of us looking to fly to in-person conferences in the next few months.
Spirit Airlines canceled hundreds more flights Wednesday as the airline grappled with an IT outage, bad weather, worker shortages, and peak summer demand, a company spokesman told NBC News. 
An IT outage, the second in two days, took out the company's worker scheduling system Tuesday, preventing management from accessing schedules or making crew changes, according to a statement from the Association of Flight Attendants-CWA union. Hofmeyer confirmed this was one of the airline's operational difficulties.
But that's not all.
American had canceled about 300 flights by the middle of the afternoon on Tuesday, about a tenth of Tuesday's scheduled trips. The airline canceled about 18 percent of its flights on Monday and 9 percent the day before. American pinned the blame on a weekend storm that hit Dallas Fort Worth International Airport, its large hub airport.
"A prolonged severe weather event in Dallas Fort Worth on Sunday night into Monday morning brought sustained heavy rain, strong winds, lightning, microbursts and hail to our largest hub," Curtis Blessing, a spokesman, said in a statement on Tuesday. "The nine-hour weather event resulted in flight delays, cancellations and nearly 100 diversions. Our team members are working around the clock to care for our customers."
---
Spread the Rise&Shred ❤️ and share with a friend