MONDAY,  NOV 23 2020
Justice Department goes after NAR, new president says about racism: "we were wrong"
The Department of Justice last week filed a civil lawsuit against the National Association of Realtors alleging that NAR established and enforced illegal restraints on the ways that Realtors compete.
According to the DOJ complaint, NAR policies are wrong in four ways:
By prohibiting MLSs that are affiliated with NAR from disclosing to prospective buyers the commission that the buyer broker will earn.

By allowing buyer brokers to misrepresent to buyers that a buyer broker's services are free.

By enabling buyer brokers to filter MLS listings based on the level of buyer broker commissions offered.

By limiting access to the lockboxes that provide licensed brokers with access to homes for sale to brokers who work for a NAR-affiliated MLS.
The DOJ suit requests the elimination of these four practices within 60 days.
"Home buyers and sellers should be aware of all the broker fees they are paying. Today's settlement prevents traditional brokers from impeding competition — including by internet-based methods of home buying and selling — by providing greater transparency to consumers about broker fees," said Assistant Attorney General Makan Delrahim of the Justice Department's Antitrust Division. "This will increase price competition among brokers and lead to better quality of services for American home buyers and sellers."
It's was a tough first week on the job for the new NAR President Charlie Oppler, who also issued an apology 
for NAR policies during the 20th century that contributed to discrimination and racial inequality in real estate transactions.
Oppler spoke during the Diversity and Inclusion Summit, co-sponsored by NAR and The Hill, issuing a sobering message that sets the tone for the priorities of his presidency.
"I'm here today, as the president of the National Association of Realtors, to say we were wrong," Oppler said, although some were not buying his statement, according to comments in press coverage. Oppler mentions systemic discrimination and racism in real estate, without getting very specific.
Many of the comments invoked outrage, actually and feelings of betrayal, as agents rushed to say, as individuals, incidents of racism are rare.
"What policies contributed to discrimination?" asks one commenter. "I make sure I treat ALL my clients the same and with respect. Punish Realtors who discriminate but I'm ashamed that NAR feels it needs to apologize. Sounds like NAR is virtue signaling to me."
---
🤣  MEME of the day 🤣
Have a funny meme? Email your favorite meme 
here
 for a chance to be featured in our next Rise&Shred.
---

FHFA (again) issues final rule to (again) privatize Fannie and Freddie
The FHFA remains on its mission to privatize Fannie Mae and Freddie Mac. "And this time we mean it," the FHFA said, probably. Why the sudden rush after years of delays? The FHFA wants to get 
Fannie and Freddie out of the government's control before the current administration ends, according to the WSJ. In order to do so, the FHFA delivered the final capital rule for the GSEs last week.
We have been given this promise time and time again and it never worked. But that's not to say there isn't progress; there is just so much to do. Case in point, when the FHFA released its latest, and this time FINAL, they say, plan, our friends at the MBA responded by calling for a new study that would determine the impact on the markets.
First, before we dig deeper, here's the final (and this time we mean FINAL) plan:
The final rule is substantively similar to the proposed rule in terms of overall structure and approach. As required by the proposed rule, an Enterprise must maintain tier 1 capital in excess of 4.0 percent to avoid restrictions on capital distributions and discretionary bonuses. FHFA has made three notable changes to the risk-based capital requirements in addition to a number of other refinements.
The notable changes include:
Increased capital relief for credit risk transfers (CRT);

Reduced capital requirements for single-family mortgage exposures subject to COVID-19 related forbearance; and

Increased the exposure level risk-weight floor for single-family and multifamily mortgage exposures to 20 percent.
NICE! So what does it mean to all of us? That's the million-dollar question. Short answer: Not much.
So far, the markets are taking the news in stride as MBS spreads remain stable through trading. And, market commentators, like Jim Vogel at FTN Financial believe there will be an orderly exchange.
"FHFA has been a largely ideologically driven regulator since its inception, favoring policy initiatives over prudential risk analysis and oversight," Vogel emails clients Friday morning. "The incoming Congress is unlikely to make any quick changes in US housing policy, including the GSEs…leaving FHFA as a wild card for investors."
"The good news for stability of a $4+ trillion market is the last 12 years has demonstrated (correctly) the broad support behind the securities," he added. "That support is designed to last in near perpetuity, and economic/credit analysis suggests the funds allocated to that task will be sufficient for decades."
---
🔥  Market Update 🔥 
With Movement Mortgage
---
California real estate hits crazy new heights!
Check out this Beverly Hills mega-mansion. Owned by an aircraft leasing magnet, it's worth $160million with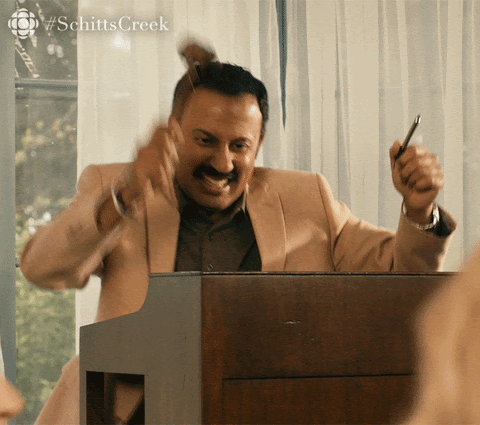 20 bedrooms and 23 bathrooms. At this price, it is set to become the most expensive property to EVER be auctioned – but has NO reserve price.
And this isn't the only property recently up for sale in California. Last year 653,551 Californians relocated to other states with Texas drawing the most transplants. Nevada also now has the largest share of its population being 2019 newcomers from the Golden State.
This is far higher than the 480,204 newbies California drew from other states last year.
But don't be too concerned about the housing market in the Golden State. Despite the exodus of residents, Southern California's housing market sizzled for a fourth straight month in October, with annual sales up 17%.
With mortgage rates at record lows and buyers seeking "more elbow room" during a surge in coronavirus cases, prices jumped 14% last month and sales hit their highest level in more than three years, CoreLogic reported last week.
Sales jumped to 24,453 deals, the most for any month since June 2017 and the most for an October in 15 years.
"I've been selling homes in the San Fernando Valley for 32 years, and I've never seen it quite like this. (It's) off the charts," said Stephanie Vitacco, an agent with Keller Williams Realty Encino-Sherman Oaks to the OC Register. "I'm calling it the COVID effect."
---
Spread the Rise&Shred ❤️ and share with a friend