Mortgages finally get the trashy NETFLIX series we all need
Mortgage or Marriage?
Take one or the other, because you can't have both, apparently. 
There's a NETFLIX reality TV series coming in March called "Marriage or Mortgage," and it's about time, because this is EXACTLY what mortgage professionals need, and probably deserve. 
The 10-episode series follows young couples who have to choose if they want their dream home or the wedding of their dreams, which will it be?!?!
[WATCH: Official trailer for Marriage or Mortgage]
In the series, engaged couples are introduced to wedding planner Sarah Miller and real estate agent Nichole Holmes. Each of the women can make one of their wildest dreams come true – but not both. The women battle it out, showing the couple's why they should invest in what they sell – either marriage or a mortgage.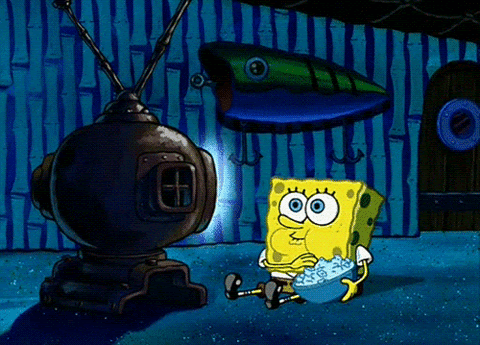 One critic has already declared: "If you need a new trashy reality TV show in your life, you're about to get it in the form of Marriage or Mortgage on Netflix."
Another critic was a little more of a buzzkill: "Netflix just released the trailer for the new show Marriage or Mortgage and honestly, it's a little depressing."
All episodes of Marriage or Mortgage will be available to stream on Netflix on Wednesday, March 10.  *** grabs popcorn ***
---
🤣 MEME of the day 🤣
Have a funny meme? Email your favorite meme here for a chance to be featured in our next Rise&Shred.
---
Americans can get more satisfaction, with more money
If Marriage or Mortgage doesn't satisfy your needs for great content, don't worry, the level of feelin
g satisfied is still inching up among Americans. According to Gallop, 27% of adults are satisfied with the way things are going in the U.S, more than double the percentage observed in January. The increase reverses a three-month decline that saw satisfaction drop to one of its lowest levels ever.
Why are Americans more satisfied? Money, probably.
U.S. household income jumped 10% in January as the government delivered stimulus payments to households and consumer spending rose 2.4%, priming the economy for a burst in growth this year (WSJ metered paywall coverage).
The increase in income was the second largest on record, eclipsed only by last April's increase when the federal government sent an initial round of pandemic-relief payments, the Commerce Department said Friday. January's rise in consumer spending was the first since October.
---
🔥 Lending Listicles 🔥 
With Movement Mortgage
---
Why is it mortgage companies rarely get named great places to work? Also, where have all the houses gone?
Sanjiv Das, CEO at Caliber Home Loans, thinks Caliber is a great place to work. He even humblebragged about it on his LinkedIn. And he's right. There are many, many, many great mortgage firms that are great places to start careers, switch careers, just about anything. 
We know it, you know it. But the problem is, the rest of the world doesn't know it.
Fortune put out a list of the World's Most Admired Companies, and the list is long, with hundreds of firms represented… To which Rise&Shred asks: "why don't they like us?" 
They have some homebuilders and financial service providers, plenty of banks, but no nonbank lenders? What gives, Fortune?
Check out Shred Media's Rise&Shred show today at 10am CST to hear Josh and Jacob talk it out!!!
The inventory of homes for sale is startlingly low. The pandemic is part of the reason, but it's not the whole story.
And deep inside, readers of Rise&Shred know why inventory is so low:
Baby boomers staying put

Home building can't keep up for many reasons

Sustained, high levels of uncertainty and unemployment

Extended forbearance keeps people in homes they can't afford
However, a recent article (paywalled in the NY Times) tries to offer a solution.
Admitedly, it's not clear what can shake loose more inventory. Building more would help, but it will take years to catch up to the supply a healthy housing market needs.
Here are the four reasons given for hope of a stronger housing recovery:
The pausing of payments through mortgage forbearance relief will end at some point after June, and that could perversely create more inventory through things like foreclosures. 

Baby boomers will get vaccinated and may decide to make a move.

Some of the millions of single-family homes that were converted to rentals over the past decade could be put back on the market now, as their owners see steep profits to be made from selling them.

The pandemic will also eventually subside, and people will gain more certainty about remote work, and more confidence about having strangers in their homes. 
But, as the article states, for anyone waiting for the typical spring surge in inventory, these reasons for optimism may not materialize in time.
---
Spread the Rise&Shred ❤️ and share with a friend