ICYMI, Notarize gave everyone the week off, and here's what happened
Notarize recently shut the entire company down, giving everyone one week off, in an operation referred to as #OperationChillax.
The CEO Pat Kinsel wrote a blog discussing why they did it and how it went.
"I've been thinking a lot about mental health and burnout. And I'm concerned. It's a classic cliche that startups are a marathon and not a sprint, but what no one admits is that it's actually both," Kinsel wrote. "It's a dead sprint that lasts way longer than anyone can survive. And this year it was all of that plus the world falling apart around us."
"It's time to take a break," he added.
After talking directly to his people Kinsel sid he noticed the following:
People are experiencing burnout

People are coping with the (hopeful) end of COVID differently. Some people are finally grieving lost loved ones, others are finally dealing with medical procedures or other issues they put off, and some are simply making up for lost time with friends and family.

People struggle to take real time off at Notarize (and at any company). Although you may be off, the company is not and it's a challenge to avoid and ignore the constant barrage of inbound calls, emails, and demands of your time.
"In one of these conversations…, someone shared that Adobe shuts the company down. In addition to everyone's vacation time, the entire company closes and people get real time off. Everyone out. No one bothers you. All customers are told," he added.
"I thought that sounded like an awesome idea. The leadership team agreed," and so they made it happen, as a team. But it didn't go off without a hitch, they had to immediately get back to work!
But they got back to work feeling much, much better and that's a HUGE win!
---
🤣 MEME of the day 🤣
Have a funny meme? Email your favorite meme here for a chance to be featured in our next Rise&Shred.
---
WESTprotect: This Watering Hole Attack was a first for the mortgage industry
WESTprotect, the security service for the mortgage industry, distributed a SAFE Alert noting that our industry had been the target of a Watering Hole attack.
The company notes it's the first of its kind to specifically target the mortgage industry, mainly the escrow process.
Not sure what a Watering Hole Attack is? 
Read this SAFE Alert to find out not only what it is but how the bad guys are using them – and what you can do to avoid falling victim to their tricks!
In this case, the hacker placed malware into an internet-downloadable subordination agreement. By clicking the download, instead of getting the .pdf, the hackers would try to gain entry to your system to wreak havoc on your files!
A watering hole attack is a security exploit in which the attacker seeks to compromise a specific group of end users by infecting websites that members of the group are known to visit. The goal is to infect a targeted user's computer and gain access to the network at the target's workplace.
The term watering hole attack comes from hunting. Rather than tracking its prey over a long distance, the hunter instead determines where the prey is likely to go, most commonly to a body of water — the watering hole — and the hunter waits there. When the prey comes of its own will, often with its guard down, the hunter attacks.
Stay safe out there, people!
---
🔥 Appraiser Masterclass
🔥
With Josh Pitts, Brian Zitin, Rich Goulet, & Rick Lipofy
---
Is housing a Black Swan event in the making?
Airbnb opened the doors of its properties to 20,000 Afghan refugees globally Tuesday and sought assistance from hosts who rent properties through the home-sharing company for more free housing for those fleeing the crisis.
"The displacement and resettlement of Afghan refugees in the U.S. and elsewhere is one of the biggest humanitarian crises of our time. We feel a responsibility to step up," said CEO Brian Chesky on Twitter. "I hope this inspires other business leaders to do the same. There's no time to waste."
Meanwhile, one economist is saying that the US is in a housing bubble, and it's about to pop. And the fact that no one sees it coming, makes it officially a Black Swan event.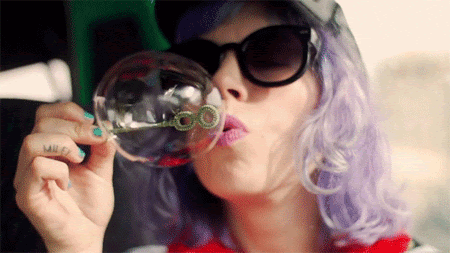 His reasoning? Record low interest rates, historically tight inventories and the COVID-19 pandemic pulling forward the flight from city centers to the suburbs have sparked an unprecedented rise in U.S. home prices.
"The 'Black Swan' is the inevitable collapse in U.S. home prices —they are in the stratosphere benchmarked against all the fundamental factors that drive valuations," wrote David Rosenberg, chief economist and strategist at Toronto-based Rosenberg Research.
Home prices soared by a record 16.6% year over year in May, according to the national Case-Shiller index, and are now 38.1% above their 2006 peak. 
The University of Michigan's survey of consumers published in July found only 30% of consumers said home-buying conditions were favorable, the lowest since 1982. 
Also, the number of single-family homes under construction in the U.S. last month reached 689,000, the highest since July 2007, when the housing bubble was bursting. 
"The housing market peak seems to be setting in," warned Edward Moya, senior market analyst at OANDA.   
He pointed to the recent decline in the number of mortgage applications and housing starts. 
Mortgage applications to purchase a home have fallen for several weeks and were down 19% year over year in the week ending Aug. 13. Housing starts fell to a three-month low in July as builders grappled with a lumber shortage that sent the cost of the critical material skyrocketing while also being unable to find enough workers to complete homes.
There are some indications those problems are being resolved. And many disagree that housing is a pending Black Swan.
Lumber prices have plunged more than 70% from this year's peak. Additionally, builders have added workers in 11 of the past 12 months, and the $300 per week in supplemental unemployment benefits are scheduled to expire next month, potentially bringing more workers back into the labor force. 
---
Spread the Rise&Shred ❤️ and share with a friend