BOOM! Ocwen beats the CFPB and buys Texas Capital Correspondent Lending, all in one week
Ocwen is on a tear this week. First the company wins a lawsuit brought by the CFPB alleging unfair servicing practices, which the judge ordered closed.
The CFPB can still appeal, but if it does, Ocwen said it will continue to fight, in a statement.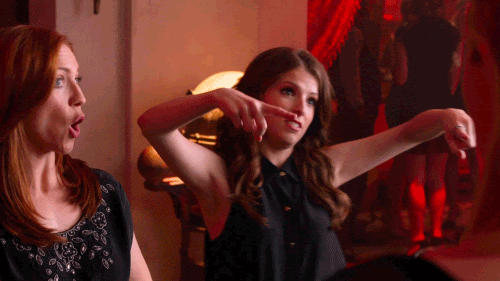 "We believe the Court's March 4 decision granting summary judgment in Ocwen's favor, along with the CFPB's subsequent decision to drop its remaining claims, is consistent with our belief that the Bureau's allegations regarding Ocwen's past servicing practices were without merit. Should the CFPB decide to file an appeal, Ocwen will continue to vigorously defend itself, as we have done throughout the course of this litigation."
Ocwen has agreed to acquire Texas Capital Bank's Correspondent Lending business, which originated approximately $2.4 billion of volume in the fourth quarter of 2020. 
On a combined basis, for the fourth quarter of 2020, the companies originated approximately $5 billion in correspondent volume. Under the terms of the agreement, Ocwen's subsidiary, PHH Mortgage, will gain approximately 200 new correspondent sellers, and the Company will assume the majority of Texas Capital Bank's Correspondent personnel.
Glen Messina, President and CEO of Ocwen, said it's all part of a larger plan to really bulk up their operations.
"Our agreements to acquire their Correspondent Lending business and $14 billion in bulk MSRs are major steps toward achieving our goal of adding at least $100 billion in new servicing in 2021," he said.
---
🤣 MEME of the day by Mortgage Broker Memez 🤣
Have a funny meme? Email your favorite meme here for a chance to be featured in our next Rise&Shred.
---
MBA forecast: New mortgage volumes will have another record year
Double BOOM!! 
The MBA just said that purchase originations are on track to grow 16.4% to a new record of $1.67 trillion in 2021.
"The housing market is incredibly strong this year, with robust housing demand in nearly every part of the country, driven by the improving
 economy, households seeking more indoor and outdoor space, millennials reaching their prime homebuying years, and still low mortgage rates," said Mike Fratantoni, Chief Economist and Senior Vice President for Research and Industry Technology. 
"A lack of supply is the biggest hurdle to an even larger increase in home sales. The widening imbalance of supply and demand is driving up home-price growth and eroding affordability – especially for entry-level buyers," he added.
After last year's record $3.83 trillion in mortgage originations, MBA forecasts volume to fall 14% this year to $3.28 trillion, which would still be the third-highest total ever. Mortgage rates are expected to continue rising to around 3.7%, contributing to a further slowdown in refinance demand. Refinance originations are expected to fall by 33% to $1.62 trillion.
"Refinance volume has already trailed off because of the steep climb in mortgage rates since January," said Fratantoni. "Mortgage lenders should continue to prepare for the transition to a strong purchase market and slowing refinance activity."
MBA's April Mortgage Finance Forecast and Economic Forecast can be viewed here.
---
🔥 Time to Shift 🔥 
With Josh Pitts & Ben Miller
---
Record $$$; Disney updates dress code; Workers with no WFH will quit
According to the WSJ, private-equity firms sitting on a record $1.6 trillion in unspent cash, according to Preqin, and looking for ways to deploy it in a pricey market. Firms with the biggest funds also see larger buyouts as a way to separate themselves from the competition, deal advisers say.
Can't wait to see where all this moo-lah gets spent.
High-ho, high-ho, it's off to work we go. 
And as we all begin returning to work, let's consider the recent update to the Disney worker dress code. Disneyland employees can now grow their beards as long as Sneezy, Sleepy or Grumpy provided they keep them neat and tidy in a break from long-standing rules regarding facial hair and park traditions stretching back to the 1950s.
Disneyland has relaxed restrictions on mustaches and beards for employees as part of major changes to the Anaheim theme park's dress code designed to make the guidelines gender inclusive.
As for the rest of the economy, we mentioned yesterday that the mortgage industry is still testing the hybrid WFH model and being fairly flexible, according to Fannie Mae. Is the mortgage industry really an outlier in this regard, as Rise&Shred claimed yesterday (yes, we are confident enough to fact-check our own claims)?
Short answer is this: we are, probably. And that's too bad as more employees say if they don't have WFH options, they're walking… read on.
A new study finds that, in fact, remote work does indeed make us more productive.
In fact, the work-from-home boom will lift productivity in the U.S. economy by 5%, mostly because of savings in commuting time, the study says. The findings suggest the rapid adoption of new technology amid the pandemic will offer lasting economic gains, helping to boost sluggish productivity that has long weighed on global growth.
And another survey found that 58 percent of remote workers now say they would look for a new job if they can't keep working from home.
The FlexJobs survey of over 2,100 people worldwide, who either worked remotely during COVID or are still working from home, reveals the growing popularity of never setting foot in an office again. Just 11 percent said not being allowed to work at home anymore wouldn't bother them.
---
Spread the Rise&Shred ❤️ and share with a friend