Opendoor, Black Knight: No homes for sale; Rents skyrocket
Yesterday, iBuyer Opendoor announced two new milestones: reaching 100,000 transactions, helping their customers buy or sell homes with Opendoor, and launching a record of six new markets in a single month, increasing the national footprint to 39 cities.
But how does Opendoor compare to its competitors, namely Offerpad? And how successful is Opendoor really?
Following Opendoor, Offerpad was the second iBuyer to launch in the middle of the last decade. In terms of size, it was eclipsed by Opendoor but has maintained parity with Zillow, buying and selling more than 4,000 homes per year.
"Offerpad's version of iBuying stands out because it is losing radically less money than its peers," said iBuyer analyst Mike DelPrete. "Offerpad's overall net loss per home is significantly lower than Zillow and Opendoor — $5,400 compared to Opendoor's $29,000 in 2020. And its overall net loss in 2020 was $23 million, twelve times smaller than Opendoor's $286 million."
Since 2018, Opendoor has invested over $150 million into technology, compared to just over $20 million at Offerpad, DelPrete notes, in an email to his readers.
"The differences in investment aren't explained by volume," DelPrete notes. "In 2019, Opendoor sold about 4x the houses as Offerpad, but its overhead and tech costs were about 7x higher. In 2020, Opendoor sold about 2x the houses as Offerpad, and its overhead and tech costs were about 8x higher (a trend that continues into 2021)."
---
🤣 MEME of the day by mortgage_memes 🤣
Have a funny meme? Email your favorite meme here for a chance to be featured in our next Rise&Shred.
---
Black Knight: There are no homes for sale
According to the Black Knight HPI, April saw the highest annual home price growth rate on record since Black Knight began tracking the metric in the mid-1990s. 
What's more, the number of active for-sale listings was down 53% in April from the same time last year and 60% off the 2017-2019 average for April, for a deficit of nearly 750,000 available homes for sale.
"The total number of active listings was down 60% from the 2017 to 2019 average for April," said Black Knight Data & Analytics President Ben Graboske.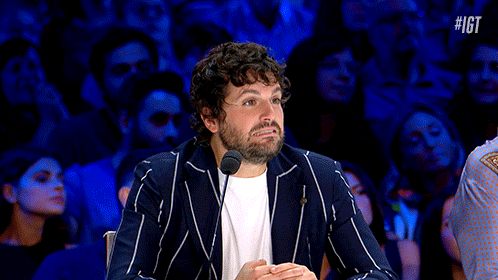 "It's not getting any better, either. Data from our Collateral Analytics group showed there was two months' worth of single-family inventory nationwide in March, the lowest share on record and trending downward,"he added. "In fact, there were 26% fewer newly listed properties in April as compared to pre-pandemic seasonal levels."
Based on today's income and home price levels, 30-year rates rising to 3.5% would push the payment-to-income ratio to 21.9%; 4% would take it to 23.2%; 4.5% would drive it to 24.7%
---
🔥
Separate Yourself From The Pack
🔥
With Josh Pitts & Joe Welu
---
Rents are beginning to skyrocket as homebuying demand heats up
The pool of potential homebuyers have nowhere to go, and it's becoming a huge problem. 
Even as the pandemic ebbs and Americans get back to work and play, they still want more space at home. But with home prices hitting record highs, demand for single-family rental homes is soaring – and so are the rents. 
According to CoreLogic, single-family rents were up 5.3% year over year in April, up from a 2.4% year-over-year increase in April 2020. 
That is the largest gain in nearly 15 years.
Rents for single-family detached homes (not townhomes), were up an even stronger 7.9% compared with a year ago, as millennials, in particular, seek more outdoor space. Nearly half of millennials surveyed by Corelogic, and 64% of BabyBoomers, said they, "strongly prefer" to live in a single, stand-alone home.
"Single-family rent growth showed a strong rebound in April 2021 with all price tiers back above their pre-pandemic rent growth rate," said Molly Boesel, principal economist at CoreLogic. 
"While rent growth slowed last April at the start of the pandemic, the rate of rent growth this April was running above pre-pandemic levels even when compared with 2019 and shows no signs of diminishing," Boesel adds.
---
Spread the Rise&Shred ❤️ and share with a friend