Grey Poupon is now making wine and another nauseating development
The office lunch is coming back and so is a familiar lunchtime partner but in the worst kind of way.
Grey Poupon is now making mustard-seed wine. 
The full-bodied wine is infused with Grey Poupon mustard seeds and uses Viognier grapes from southern France. Kraft Heinz added that the wine features "bright hints of spice and pronounced citrus" and "floral characteristics" making it ideal to pair with charcuterie boards, sandwiches or even Grey Poupon itself.
Also inducing nausea is that the U.S. faces a recession if Congress doesn't address the debt limit within 2 weeks, Treasury Secretary Janet Yellen says.
President Joe Biden on Monday called on Congress to raise the debt limit this week and avoid even approaching near-certain economic turmoil. He blamed Republicans and Senate Minority Leader Mitch McConnell, R-Ky., for standing in the way of legislation that would lift the borrowing cap through a filibuster.
"I fully expect it would cause a recession as well," Yellen added Tuesday.
The Treasury secretary has for weeks warned House Speaker Nancy Pelosi, D-Calif., and Senate Majority Leader Chuck Schumer, D-N.Y., that the U.S. will no longer be able to honor its debts around Oct. 18. Lawmakers must raise or suspend the debt ceiling before that date or risk the first-ever U.S. default.
The Treasury Department is currently using so-called emergency extraordinary measures to pay down U.S. receipts since reaching the last debt ceiling at the end of July. Extraordinary measures allow the department to both conserve cash and draw down certain accounts without issuing new bonds.
---
🤣 MEME of the day 🤣
Have a funny meme? Email your favorite meme here for a chance to be featured in our next Rise&Shred.
---
Here's why Facebook went down and how they got it back up
Facebook's week went from bad to worse Monday when the social networking giant's apps went dark worldwide for roughly six hours. In a post written Monday afternoon,Facebook VP of infrastructure Santosh Janardhan blamed the outage on a configuration error on the "backbone routers that coordinate network traffic between our data centers caused issues that interrupted this communication."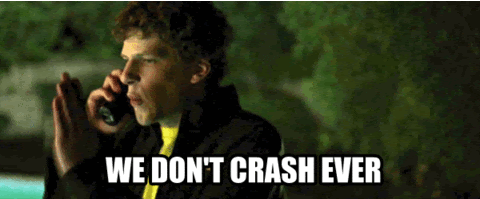 That error, Janardhan writes, had a cascading effect on Facebook's entire network, both inside and outside of the company, knocking out its services around the world. Because of that, employees couldn't fix the problem remotely, forcing the company to dispatch engineers to one of its data centers to perform a manual reset.
While the company doesn't go into specifics about what exactly went wrong, journalist Brian Krebs, citing sources within Facebook, pointed to the company's Border Gateway Protocol (BGP) as the culprit. BGP is essentially how internet traffic is routed across the web. It automatically finds the best paths for your requests for websites to get to a site's servers and back. 
Without it, there's no internet.
The outage came a day after former Facebook employee and whistleblower Frances Haugen appeared on "60 Minutes" to discuss a trove of internal documents she leaked to the news program and to The Wall Street Journal.
Haugen testified before the Senate Commerce Committee's Subcommittee on Consumer Protection on Tuesday, where she discussed the leaks. 
Last week, the subcommittee heard testimony from Antigone Davis, Facebook's global head of safety, who was grilled over accusations that Facebook has taken a page from Big Tobacco in hiding research that its products are harmful.
---
🔥 Strategies from the top 1% 🔥
With Josh Pitts & Andrew Cady
---
Fannie and Freddie set highest loan limits ever in 2022
The surge in home prices during the pandemic could fuel the biggest dollar increase in the conforming loan limit for Fannie Mae and Freddie Mac in records dating to 1970.
An increase in the conforming loan limit means more homebuyers will be able to apply for conforming mortgages instead of "jumbo" loans, which are typically harder to qualify for and carry higher interest rates because they're not backed by Fannie and Freddie.
This is because mortgage lenders are betting home prices kept rising in third quarter, and that they'll be able to sell bigger loans to Fannie and Freddie once conforming loan limit officially goes up on Jan. 1, according to coverage in Inman.
Some lenders, including PennyMac and United Wholesale Mortgage (UWM), are already offering what they're calling "conforming loans" of up to $625,000 — even though that's well above the current $548,250 baseline conforming loan limit for single-family homes in most markets.
Those lenders are betting that home prices kept rocketing skyward during the third quarter, and that they'll be able to sell the bigger loans to Fannie and Freddie once the conforming loan limit officially goes up on Jan. 1.
Recent home price trends suggest that in terms of raw dollars, the conforming loan limit will make its biggest leap ever on Jan. 1, increasing by more than $75,000. In percentage terms, the increase may fall short of the record 15.9 percent jump seen in 2006.
---
Spread the Rise&Shred ❤️ and share with a friend