Moving out? Or moving back home?
The Covid pandemic has led to growing numbers of baby boomers in Britain moving back in with their elderly parents, experts have said.
The reasons are varied, from the positive – grown-up children ensuring their parents had care and company during lockdowns – to the negative, including financial and relationship breakdowns. 
Here in America, you don't hear much about older people moving back in with their parents, but considering the main reason is unemployment, we don't expect this trend to cross the pond.
Another big reason is that Americans are being evicted in high numbers, either.
In fact, about 1 million U.S. homeowners with a mortgage are still in some stage of a mortgage payment forbearance program with their lender. And many who are, need the help.
The current rate of delinquencies at all stages is 3.5%.
"The last time we saw this high of a level was back in 2008 and 2009 during the financial crisis. But what is different this time is that the foreclosure rate is at a historic low because of the forbearance program," said Lawrence Yun, chief economist at the National Association of Realtors.
Those forbearance programs are winding down now. For many, forbearance has been a lifeline while they worked to repair their household income, and will resume normal mortgage payments.
But, Bank of Mom and Dad may soon find a few (adult) kids back in their bedrooms, as anyone who does need to sell and move, may find getting another home a tough find.
NAR said the number of active listings currently on the market remains lower than a year ago, and near a record low. Yun says the end of forbearance, coupled with an increase in new home construction in 2022, will lift inventory levels.
The housing recovery is currently doing a difficult balancing act; One that remains a waiting game.
---
🤣 MEME of the day by Carrie Harris 🤣
Have a funny meme? Email your favorite meme here for a chance to be featured in our next Rise&Shred.
---
Button looks to tap homeowner's record equity
Button Finance, a fintech mortgage lender focused on home equity, announced that it has closed a $2 million seed raise.
The capital will allow Button Finance to hire talent and to develop its proprietary technology further. Entities advised by Hildene Capital Management participated in the seed funding round. 
Button Finance enables homeowners to borrow against their home equity online.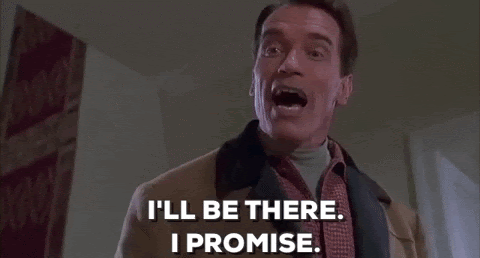 The process promises funding in as little as five days. 
The company has built an AI-powered underwriting platform that enables it to lend to borrowers who are under-served by traditional lenders. 
While Button's immediate focus is on home equity loans, the company plans to expand into a broader range of loan products over the next 24 months. And that's where the money comes in.
"American homeowners now have more untapped equity than ever before, given the recent home price rally," said Jason Harris, CEO of Button Finance. "Button Finance's products empower borrowers to access their home equity, pay down high-interest debt, and make value-enhancing renovations to their homes."
Hildene was joined by L&L Capital Partners and angel investors from the NY fintech ecosystem.
"The traditional players in the mortgage industry have been slow to adopt new technology and innovative underwriting. The Button Finance team spotted a gap in the market, and they built a robust underwriting model to address it, leading to higher risk-adjusted yields," said Dushyant Mehra, Co-CIO of Hildene Capital Management. 
Concurrent with this capital raise, Button Finance announced the hire of Josh Hager to oversee mortgage operations. Josh has over 20 years of experience in the mortgage industry, including department head roles at numerous fintech mortgage originators, including Better.com, Homeward, and Divvy Homes.
---
🔥 eClosing: Secret to Success 🔥
With Andria Lightfoot & Josh Pitts
---
The scary season: Most Americans are preparing for a recession
There's a general sense in the US that a recession is in the offing, which is surprising given this is such a strong job market for employees (they are so optimistic they are quitting their jobs in droves, as Rise&Shred reports). 
Yet, here we are.
A recent CNBC poll shows that 47% expect a recession over the next 12 months, while 79% say the economy is fair or poor.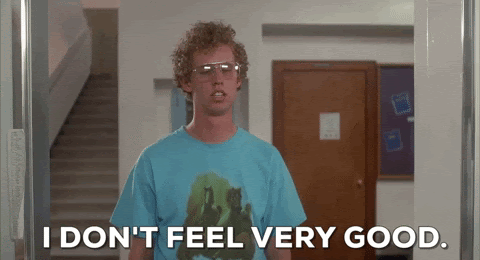 Further, confidence is waning. 
Just last week, CNBC released a poll showing that only 31% of Americans believe it is a good time to invest in stocks, which is the lowest level since 2016.
What explains this behavior? How can Americans fear a recession when the economy seems on OK footing?
Two words: The Fear Factor.
"It seems as if they want to be fearful — they're all worrying about downside risks, but they're ignoring the upside risks," said global risk analyst Kristina Hooper on her LinkedIn.
"I can understand the desire to be objective, to not miss risks because one is too optimistically biased," she adds "But what I am seeing now is a real pessimistic bias that is causing investors to focus on fear but not opportunity."
So it's actually not all bad news when fears are high, expectations are low, and investors are fixating on all the downside risks. 
"From my perspective, that simply means that the upside potential is higher," Hooper adds.
---
Spread the Rise&Shred ❤️ and share with a friend