The benefits of low mortgage rates are lost on many homeowners
This is probably as depressing and it's unsurprising. A new MoneyWise-YouGov poll finds most U.S. homeowners don't have a good understanding of how refinancing would save them money.
An overwhelming majority wouldn't refi to save $100 a month, though that's enough to provide tens of thousands of dollars in savings over time. And very few could correctly identify the annual benefit from refinancing a 30-year, $400,000 mortgage from 3.75% down to 2.75%.
Despite interest rates that remain close to all-time lows, little more than half of homeowners have even considered refinancing their mortgages, according to the poll conducted for MoneyWise by YouGov.
When asked how much they would need to save each month for a refinance to be worthwhile, 29% of homeowners said $250, while another 29% said it would take $500 in monthly savings to make them consider refinancing.
Just 11% said monthly savings of $100 would be enough to convince them to refi.
Almost half the homeowners polled, 44%, said they have never thought about a refi.
The survey results seemed far from surprising to Pat Stone, executive chairman and founder of mortgage service provider Williston Financial Group.
"I have seen this sort of polling before, and the truth is most homeowners have not done enough purchases or refinances to be comfortable and knowledgeable about the process," Stone told MoneyWise.
---
🤣 MEME of the day 🤣
Have a funny meme? Email your favorite meme here for a chance to be featured in our next Rise&Shred.
---
Still, Fannie Mae says the demand for refis are rising
In a slight disconnect, homeowners may not fully grasp the benefits of a refi, but Fannie Mae reports a growing interest in refi activity from mortgage lenders.
According to Fannie Mae, 46% of mortgage lenders believe profit margins will decrease in the next three months, an improvement from 69% in the prior quarter. 
But 38% believe profits will remain the same and 15% believe profits will increase.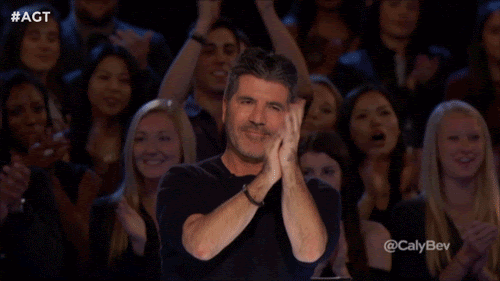 Increased competition and changing market conditions were the top reasons cited for the pessimism, while GSE pricing and policies and strong consumer demand were the top reasons given among lenders with a more positive profitability outlook.
Additionally, across all loan types, more lenders this quarter reported reduced consumer demand over the previous three months for purchase mortgages but improved demand for refinance mortgages. 
Still, the reported change in mortgage demand over the previous three months, as well as expectations for the change in demand over the next three months, remained positive on net for purchase mortgages but still slightly negative for refinance mortgages.
"Mortgage lenders appear to have adopted a more neutral posture, reporting to us via the MLSS mixed expectations for purchase and refinance mortgage demand over the next three months," said Fannie Mae Vice President and Deputy Chief Economist Mark Palim. 
"A plurality of mortgage lenders expects refinance activity to continue to wane from the highs of the past year and a half – even so, their outlook on likely refi volumes was improved compared to the prior quarter," Palim adds.
"Of the lenders who expect purchase mortgage demand to decrease in the coming months, high home prices and a limited supply of homes for sale were the primary reasons given – these were also among the top reasons provided by the 63% of consumers who believe it's a 'bad time to buy a home', according to our latest Home Purchase Sentiment Index results."
---
🔥 Surround yourself with greatness
🔥
With Josh Pitts & Frank Garay
---
Most expensive home in America heads to foreclosure
A Los Angeles megamansion once expected to list for $500 million hasgone into receivership after the owner defaulted on more than $165 million in loans and debt, according to court filings.
The receivership marks a stunning reversal for "The One" and its flashy developer, Nile Niami, who often touted the property as his "life mission" and "the biggest, most expensive home in the urban world."
WATCH Niami walk through the property and explain its reason for being.
Despite the near-complete status of the property flaunted in the above YouTube clip, "The One" has been dogged by repeated delays, funding problems and changing strategies, according to CNBC.  
The home stretches like an ultra-modern palace over eight acres on a hilltop overlooking LA. It has nine bedrooms, multiple kitchens, a nightclub, four-lane bowling alley, salon, gym, 50-seat theater, a running track and an underground garage for 50 cars, with two auto turntables. 
Its seven water features include multiple pools, a Jacuzzi and a moat that surrounds the house. 
The master bedroom suite is 4,000 square feet. 
Every door in the house is electric, along with all the toilets. 
Niami had planned a "jellyfish room" and ice bar but both proved too costly, for some reason.
It's unclear whether the property will sell at a high enough price to pay all the debt. 
The most expensive home ever sold in LA was the former Warner Estate in Beverly Hills, sold last year to Jeff Bezos for $165 million. While the real estate market in Los Angeles has rebounded after Covid, especially at the high end, "The One" may prove difficult to sell at the asking price.
---
Spread the Rise&Shred ❤️ and share with a friend