REOMAC rebrands! (to the NADP)
The larger-than-life mortgage-industry association REOMAC announced it rebranded into … (drum roll please) …
The National Association of Default Professionals (NADP).
The name NADP is to more accurately reflect the organization's charter and better identify with the professionals and companies that comprise the association's membership, the group said in an email to mortgage professionals.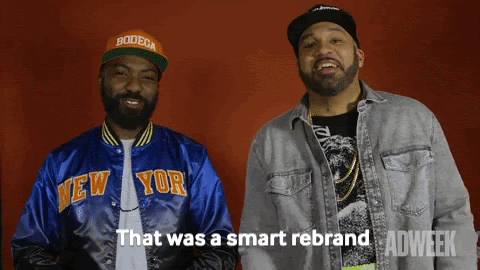 NADP Board Member and RealtyTrac Executive Vice President Rick Sharga suggested that the name change was welcome… and long overdue. 
"REOMAC built a legacy as the premier education and networking organization in the industry – first in the REO space, but more recently across the entire default services ecosystem," Sharga said. 
"The new name – the National Association of Default Professionals – is a more accurate representation of the current membership, and of the market the organization will continue to serve," he added.
The new branding was unveiled at the association's annual summit in Denver, Colorado in July by association president Mark Paniccia. 
In his address to the sold-out Summit audience, Paniccia noted that "this is the natural evolution of REOMAC and better reflects the organization's mission of promoting the success of professionals and organizations across the full spectrum of the real estate default services industry."
REOMAC, founded in 1985 as a California-based organization on various aspects of REO (real-estate-owned by lenders) has grown over the past 36 years to become national in scope and provide education for industry professionals in all aspects of mortgage default servicing – from delinquency and default through foreclosure sales and REO disposition.
---
🤣 MEME of the day by Matthew Oswald 🤣
Have a funny meme? Email your favorite meme here for a chance to be featured in our next Rise&Shred.
---
Real estate inspector murdered in cold blood for just doing his job
A real estate inspector was killed and three other adults were wounded Saturday morning in a shooting at a Huntington Beach home.
The victim, 66-year-old Michael Alderson of Anaheim, was just doing his job and was performing an inspection at the residence when he was murdered in cold blood.
"This appears to be about an ongoing family dispute over property," said Chief Julian Harvey of the Huntington Beach Police Department. "What we believe happened is that some real estate professionals came to take a look at the residence, at which point the shooting occurred."
Officers said two of the three other victims were also real estate professionals — and unrelated to the family. 
"We were obviously concerned because we have a three-month-old son and it's so close to home," said Kendra Gomez, a neighbor. "It is very scary because I hope to walk my son in a stroller one day and not be scared about what's going on, so it's alarming."
The four victims were found outside the house, Martin said. All were taken by paramedics to hospitals, where Alderson later died.
The three people injured are expected to survive, investigators said.
The original call received by police was of a "shooting in progress," Martin said. The Huntington Beach SWAT team was dispatched to the scene.
---
🔥

The fed is lying – what does it mean?

🔥
With NREP & Barry Habib
---
Rates watch! Fed may need to start hiking rates in late 2022
Long-term Treasury yields, which help determine interest rates on everything from mortgages to corporate debt, are considered an important economic barometer because they tend to rise and fall with the economic outlook.
The widespread view that short-covering has helped fuel the recent bond rally has, for some investors, made the latest market signal less concerning. It also helps explain why many think yields will rebound once investors are more neutral on Treasurys and ready to start selling again. (More, WSJ paywall.)
Yields, which rise when bond prices fall, got a boost Friday when the Labor Department reported that nonfarm payrolls rose by a seasonally adjusted 943,000 in July. That figure was well above expectations and bolstered investors' confidence that the Federal Reserve could start tapering its own purchases of Treasurys by the start of next year.
In a speech, last week Federal Reserve (Fed) Vice Chair Richard Clarida suggested that tapering could be announced soon and that he expects interest rate hikes to begin in early 2023. 
"Many perceived these comments as hawkish — but in my opinion, they are far from it," said Kristina Hooper, global market strategist for Invesco in a LinkedIn post. 
"Rather, I believe they are rather dovish given the progress the US has made thus far in economic growth in general, and employment in particular."
Hooper then doubles down on when she thinks tapering will end and rates will rise (again, two related but not simultaneous events).
"I fully expect the Fed to announce its plans for tapering in the late summer/early fall (probably at its Jackson Hole meeting later this month) and to start tapering by the end of 2021," Hooper said. 
"I think it is more than reasonable to start rate hikes in early 2023 — but I still think the Fed may need to start hiking rates in late 2022. That is still a wonderfully accommodative environment," she concludes.
---
Spread the Rise&Shred ❤️ and share with a friend