Rocket Mortgage loans home to LA Rams
Guess what? The Los Angeles Rams will operate their draft out of the Rocket Mortgage house in Malibu.
This reminds us of when loanDepot partnered with the Miami Marlins.
In partnership with Rocket Mortgage, the nation's largest mortgage lender, the Rams have converted a luxury home into a  unique location to serve as General Manager Les Snead and Head Coach Sean McVay's Draft headquarters April 29 – May 1.
In addition, the "Rocket Mortgage Draft House" will be opened to ONE sweepstakes (apply here) winner for a three-day, two-night stay at the beautiful home. Yes, they can bring their friends, but this isn't a party house, this is a DRAFT house (different kind of draft).
The state-of-the-art complex is complete with a massive top-of-the-line TV, a fridge stocked with tons of drinks and snacks and an infinity pool with beautiful ocean views. 
Sounds perfect for working from home.
---
🤣 MEME of the day 🤣
Have a funny meme? Email your favorite meme here for a chance to be featured in our next Rise&Shred.
---
The mortgage industry won't adopt permanent WFH, but will make some exceptions
The mortgage industry may become somewhat of an outlier in relation to the future of WFH. As the vaccine rollout progress more and more of us are returning to the office. But this isn't necessarily the case for the nation's biggest brands.
According to an NYT op-ed (paywall) by Kara Swisher: "No chief executives I've spoken with in recent months think that their company will have a significant amount of staff in any kind of headquarters at any one time in the future. Facebook said this week that its employees could work at home permanently; this will become increasingly common."
Yeah, not for mortgages.
In a new Fannie Mae Perspectives blog, Mark Palim, Deputy Chief Economist, shares that most lenders said a remote workforce led to productivity gains and operating cost savings, often at the expense of employee collaboration; and a large majority said they expect to employ a hybrid workplace model going forward — not a permanent model.
Palim's opinion is based on this recent study by Fannie Mae.
It should be noted, that Fannie Mae reports that attitudes are not monolithic in this regard. In fact, many lenders are preparing  to accommodate those who will require permanent WFH, for whatever reason. 77 percent of lenders said they anticipate an increase in employee requests for long-term or permanent remote work arrangements.
Overall, the survey results indicated that while remote work has been a success, as measured by productivity gains and operating cost savings, the physical office will also play an important role in fostering collaboration, solving complex challenges, and generating ideas.
---
🔥 Scale And Automate You Business 🔥 
With Josh Pitts & Craig Austin
---
Millennial workforce creating YOLO economy
It's no secret that shot of caffeine from a morning coffee can give many people a quick boost. Now, a new study finds going for that second and third cup may be good for your brain. Researchers in Portugal say people who regularly drink coffee are not only more alert, but see more activity in their brains as well.
And who needs coffee more than the exhausted, type-A millennial workers of America? 
After a year spent hunched over their MacBooks, enduring back-to-back Zooms in between sourdough loaves and Peloton rides, they are flipping the carefully arranged chessboards of their lives and deciding to risk it all.
As the mortgage industry returns to offices, even if not full time, many millennials are scoffing at their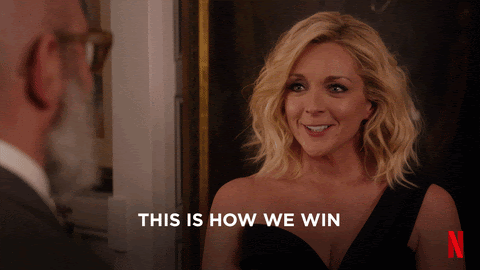 bosses' return-to-office mandates and threatening to quit unless they're allowed to work wherever and whenever they want.
And this movement is causing a new kind of economy to emerge.
"If this movement has a rallying cry, it's "YOLO" — "you only live once," an acronym popularized by the rapper Drake a decade ago and deployed by cheerful risk-takers ever since. More broadly, it has come to characterize the attitude that has captured a certain type of bored office worker in recent months.
Fearful of an exodus, employers are trying to boost morale and prevent burnout. LinkedIn recently gave the majority of its employees a paid week off, while Twitter employees have been given an extra day off per month to recharge under a program called #DayofRest. Credit Suisse gave its junior bankers $20,000 "lifestyle allowances," while Houlihan Lokey, another Wall Street firm, gave many of its employees all-expenses-paid vacations.
Will it be enough to make millennials happy? We'll know the answer to that soon enough.
---
Spread the Rise&Shred ❤️ and share with a friend