Not just Tesla… now Rocket is investing in solar big time!
The future of housing is getting brighter! (Do you see what we did there, do you see that???) 
It feels like it was only just yesterday that Millionacres brought us the exclusive that Elon Musk was getting into solar homes in a much bigger way.And it feels that way because it was only just yesterday.
Today, Rocket Companies, which owns the largest mortgage lender in the U.S. through its Rocket Mortgage division, now said it will utilize a tech-driven approach that it says will simplify the process of installing a rooftop solar system.
"We have the technology and expertise to provide the best experience possible for homeowners who want to go green," Jay Farner, vice chairman and CEO of Rocket Companies, said in a statement. 
"This is a perfect synergy between our businesses as we develop a digital solution to ensure Americans can receive solar panels with the same certainty they have come to expect when working with our Rocket platforms," he added.
The announcement comes amid a boom in residential solar. The last few years have seen a record number of customers turning to solar, but across the U.S. less than 5% of eligible homes currently have rooftop panels. 
A recent study from the Solar Energy Industries Association and energy consultancy Wood Mackenzie forecast the solar market quadrupling by 2030.
Rocket Companies said a dedicated team known as Rocket Cloud Force will advise potential clients, connect them to the company's digital financing application, and then facilitate the solar installation.
---
🤣 MEME of the day by 🤣
Have a funny meme? Email your favorite meme here for a chance to be featured in our next Rise&Shred.
---
Digital real estate startup Nada closes $2.5M seed round
Congratulations to the great executive team at Nada for years of hard work to get their startup off the ground! 
Initially, back in 2018,  Dallas-based Nada raised around $800K from private and institutional investors to quickly garner traction for its all-in-one online solution that acts as an alternative to the traditional commission structure for selling a home.
With new services in the pipeline and revenue coming in, Nada was ready to raise more funding. That led to a campaign in June 2020 with Republic, an investment platform that allows early-stage startups to raise up to $1.07 million from anyone—friends, family, fans, and the general public—using regulation crowdfunding.
Nada has integrated all services—realty, mortgage, insurance, escrow—into a single digital solution. So far they've launched Nada Services, a title and settlement business; Nada Loans, a mortgage brokerage; and Nada Insured, an insurance agency with co-brokerage agreements. That makes four business verticals under parent Nada Holdings.
Here's how it works: When a home is listed on Nada, the owner receives a full suite of real estate services for a $4,000 flat fee paid at close. They then get a full refund of that fee when they buy their next home with Nada. That's where the payment of "nada" comes in.
Customers using Nada to buy their home are rewarded with up to $2,000 cashback in the form of closing cost credits that help lower the money needed to become a homeowner.
---
🔥 Know Thy Customer
🔥
With Josh Pitts & Sue Woodard
---
BofA: Tons of new homeowners plan to renovate, and need home equity lending options
Homeowner attitudes are shifting and it's time to ready your home equity lending program in order to capitalize on a predicted renovation boom, according to Bank of America.
"Traditionally, home improvement projects have been measured through the lens of return on investment, but we're seeing that the emotional connection to one's home is just as important," said Ann Thompson, Specialty Lending Executive at Bank of America in this statement.
"Customizing a home and bringing it up to date can create a place your family can enjoy for generations to come and help build a legacy and long-term wealth," Thompson added.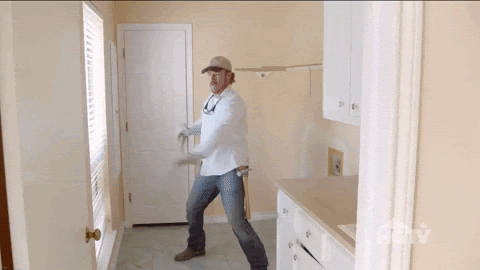 With home buying increasingly competitive and the nation's housing inventory aging, two-thirds of younger homeowners surveyed plan to renovate this year, according to Bank of America's 2021 Homebuyer Insights Report: Home Improvement and Equity Spotlight. 
Increasingly, they have the ability to do so, with real home equity reaching a new peak of $20.2 trillion in the second quarter of 2020, meaning more homeowners can use cash from their home equity to achieve their goals.
According to a survey of 2,000 adults who currently own a home or plan to in the future, many are eager to refresh their living space. This is particularly true for younger generations and Gen X.  Nearly two-thirds (65%) of younger homeowners (ages 18 to 43) and 60% of Gen X homeowners (ages 44 to 56) are likely to renovate this year, compared to 22% of older homeowners (ages 57 to 75).
Greater reliance on the home as both a workplace and a family center has led many owners to tailor their homes to their needs. In fact, twice as many respondents say they're approaching home improvements as a means of greater enjoyment in their living space (67%) compared to those seeking to increase their home's value (33%).
The desire to create a space to enjoy is reflected in remodeling timelines. More than half (56%) of respondents plan to remodel before moving into their home or right when they move in, while 37% of respondents plan to remodel after living in the house for a bit. Only 7% plan to remodel when putting their home up for sale.
---
Spread the Rise&Shred ❤️ and share with a friend