Trending up! We are officially closing mortgage faster!
When it comes to finalizing home loans, we are moving faster!
In April, the average time to close on a mortgage decreased for the fourth month in a row to 51 days, according to ICE Mortgage Technology. 
But are volumes slowing down or is our tech helping to speed things up? Maybe it's a bit a both, we're not in a mood to argue with good news!
From Friday's University of Michigan economic sentiment survey, check out the long-term chart among survey respondents who say now is a good time to buy a house. 
It's at the lowest level in over 30 years. Staggering chart. 
And as the market slows down, we can look to other big lenders to see how they plan to weather the storm. And in order to do so, we need to look no further than Rocket.
An analysis by The Motley Fool said that Rocket is trying to diversify in order to not suffer from the cyclicality of the mortgage market.
And if Rocket is going to buck the trend of cyclicality, it's going to have to do it by serving markets outside of mortgages. The company sees opportunities in automotive financing and other financial services, and it believes it can make an impact digitizing the processes in these fragmented markets.
Digging into its disclosures, the Fool found that Rocket Auto business was one of its smallest revenue producers last year, at 0.15% of revenue, but "this is an area where the company wants to expand further," the article states.
 In an effort to grow its Rocket Auto business, the company partnered with AutoFi, a leading software provider for the automotive retail industry. AutoFi works with 2,000 dealer partners across the country and will help Rocket Auto-connect with those dealers, increasing its access to inventory. 
"The company likes how AutoFi integrates with its Rocket Auto platform, providing it with a full automotive point-of-sale solution that includes financing and insurance," the article states.
---
🤣 MEME of the day by Simran Patel 🤣
Have a funny meme? Email your favorite meme here for a chance to be featured in our next Rise&Shred.
---
These lawmakers want Teachers, First Responders to be able to buy homes easier
On May 13, U.S. Representatives John Rutherford (Florida), Al Lawson (Florida), John Katko (New York), and Bonnie Watson Coleman (New Jersey) introduced the Homes for Every Local Protector, Educator, and Responder Act.
Under this bill, teachers and first responders would be eligible to finance a home with no money down, similar to how VA loans work.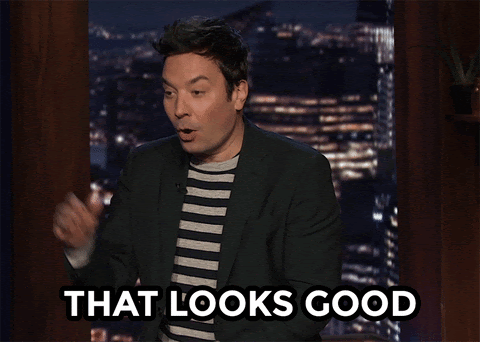 Like the VA loan program, which has a funding fee, this new loan program would require borrowers to pay an up-front mortgage insurance premium equal to 3.6% of a loan's principal. However, unlike FHA, borrowers would not have to pay ongoing mortgage insurance premiums.
Those eligible for the new loan program would include:
Teachers at public and private schools

Police officers

Firefighters

Paramedics

EMTs

Prison guards
To qualify for the loan program, borrowers must have worked in these professions for at least four years. They must also prove they're in good standing with employers, and they intend to stay in the same type of job for at least another year.
---
🔥
The Great Housing Migration: Which States Are Winning & Losing?! 
🔥 
With TheResourceTV
---
Is everyone ready for hyperinflation? Biden, like, "hold up"
The budget officially released by the White House on Friday hinges on an optimistic projection that the economy will grow at a rapid pace for the next two years, with inflation under control and unemployment falling to near pre-pandemic levels. (WaPo paywall.)
In its first budget, the Biden administration said the economy will grow at just north of 5 percent this year as the nation rebounds from the coronavirus pandemic. 
The White House anticipates robust growth continuing through the following year as well, with the economy expanding by 4.3 percent in 2022. 
That's pretty optimistic, as the economy has not grown at a rate faster than 4 percent in more than 20 years. 
But HOLD ON! White House officials told reporters Friday that these projections predate the rollout of the Biden administration's full economic spending proposals and may therefore prove to be conservative estimates. 
The budget also projects that the unemployment rate will fall from 6.1 percent as of last month to 4.1 percent next year. The jobless rate was 3.5 percent in February 2020, before the pandemic pushed it up to 14.8 percent in April 2020.
That's it for today! Be sure to check out Jacob and Josh talking the market on the Rise&Shred show broadcasting live in a few hours!!!
---
Spread the Rise&Shred ❤️ and share with a friend